Yoga Tea by Udyan Tea
Green Tea / Flavoured
₹695.00 for 100g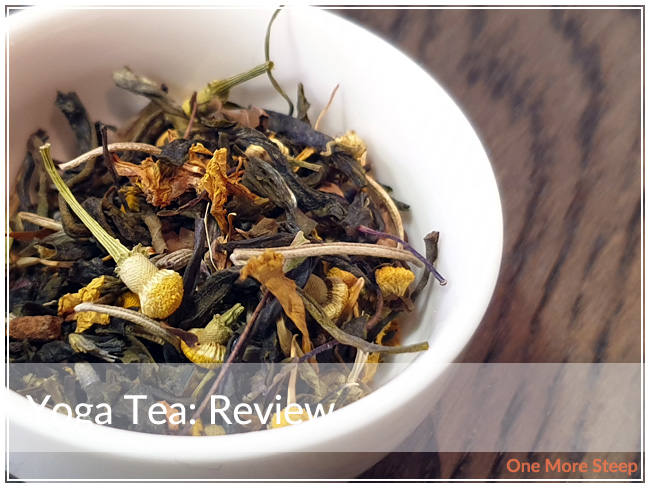 Udyan Tea has provided me with Yoga Tea for the purposes of writing an honest review.
First Impressions
Udyan Tea's Yoga Tea came in a matte black (sealed and resealable) foil pouch. There's an almost spicy-smelling aroma from the dry leaf, which I think may be from the cloves and fennel. There's mild floral notes, which makes sense since I can see some of the floral ingredients (chamomile, lavender).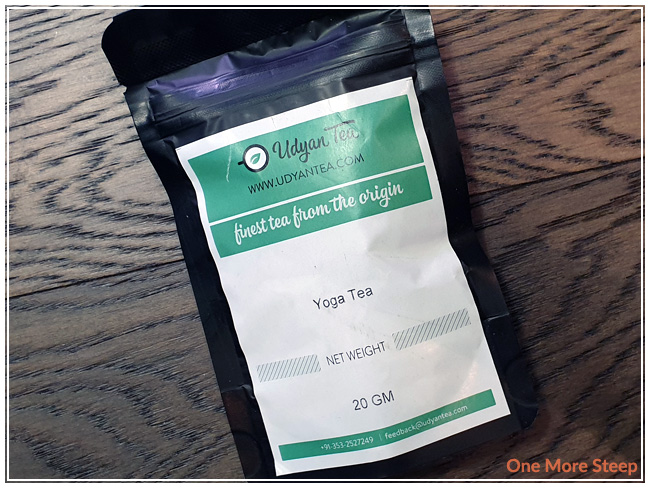 Yoga Tea consists of: green tea, cocoa nibs, chamomile, lavender, liquorice, cinnamon, holy basil, fennel, rosemary, cloves, and marigold. It's certainly a pretty blend with the floral ingredients! The green tea doesn't really stand out that much to me in the aroma of the dry leaf.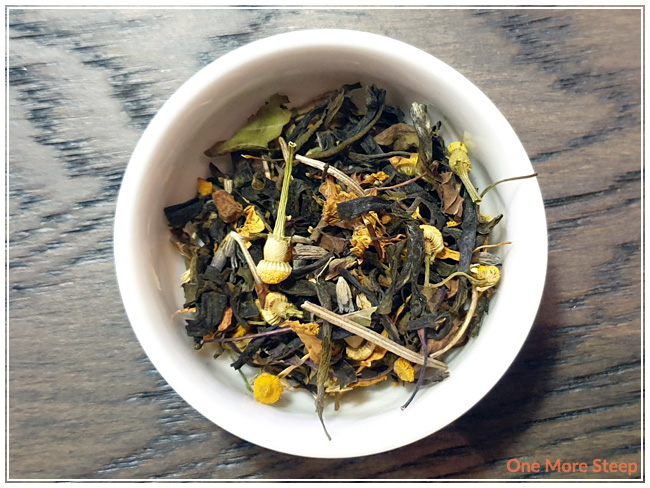 Preparation
Udyan Tea recommends steeping Yoga Tea in 75-80°C (167-185°F) for 2 to 3 minutes. I opted to do an initial steep at 3 minutes with 80°C water.
First Taste
Yoga Tea steeps to a bright yellow. There's a grassy, minty aroma to the steeped tea which is inviting. The flavour is grassy, floral, and minty. It is a touch bitter, which I found to be off-putting when combined with the mint and floral notes. I also tastes something that reminds me of lemongrass, even though it's not included in the list of ingredients. It does have an interesting flavour profile, since I also find it to be a bit astringent as well.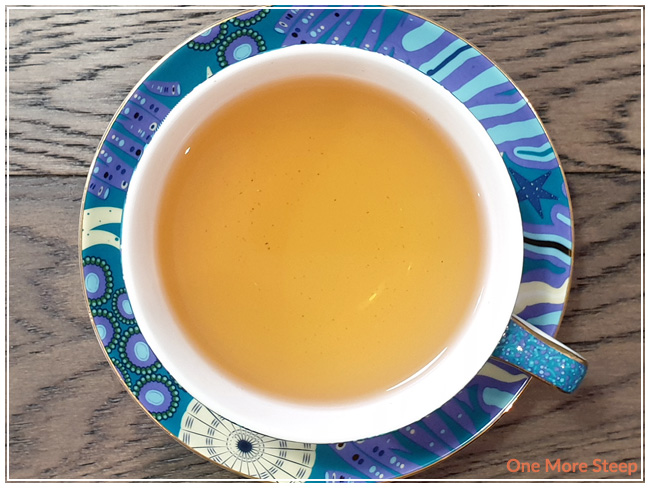 A Second Cup?
I attempted to resteep Yoga Tea one, but found that the flavour to be quite similar to the initial steep but a bit more bitter than before. I didn't find it to be pleasant, so I wouldn't recommend a second steep.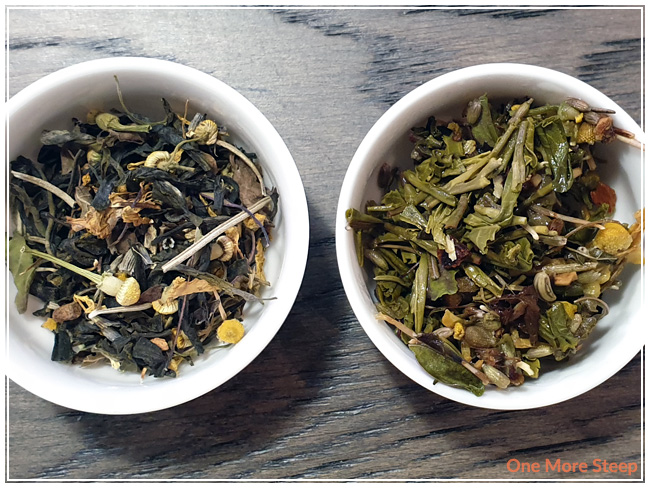 My Overall Impression

I didn't like Udyan Tea's Yoga Tea. On the surface, the combination of herbal ingredients with the green tea sounds like a really good idea. Most of the ingredients are ones that I greatly enjoy. The refreshing and cooling qualities of mint were not enough to overcome the bitterness that I found in this green tea blend. The green tea base took a backseat to the flavours of this blend, and I thought it was unfortunate that the floral notes were not more flavour-forward. I would recommend this tea either cold steeped (to help counter the bitterness) or with some added sweetener (honey would be a good idea!).
Curious about the cup rating system? Click here to learn more.