Peach Matcha by DavidsTea
Green Tea (Matcha) / Flavoured
$9.98 for 50g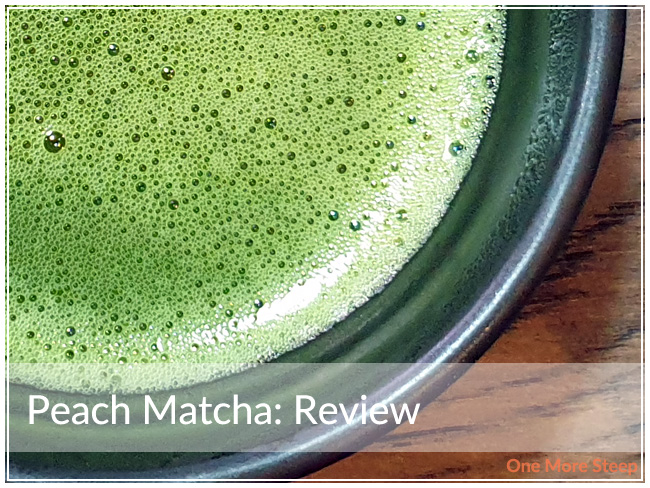 First Impressions
Peach Matcha was one of the flavoured matchas that came in the Matcha Discovery Kit that I mentioned last week (when I shared my review of Pumpkin Pie Matcha). It came in a coloured foil pouch (sealed, and resealable). I like the fact that the text is readable on the background of the pale green of the Peach Matcha pouch. The powder is bright green, with visible sugar granules, and a strong peach aroma.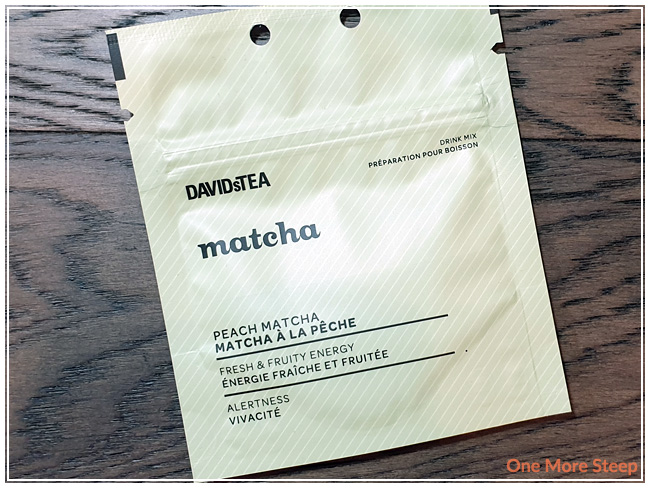 The ingredients of Peach Matcha are: cane sugar, matcha green tea, and natural peach flavouring. Surprisingly not a lot of ingredients, but sugar is still listed as number one which isn't that surprising for a drink mix.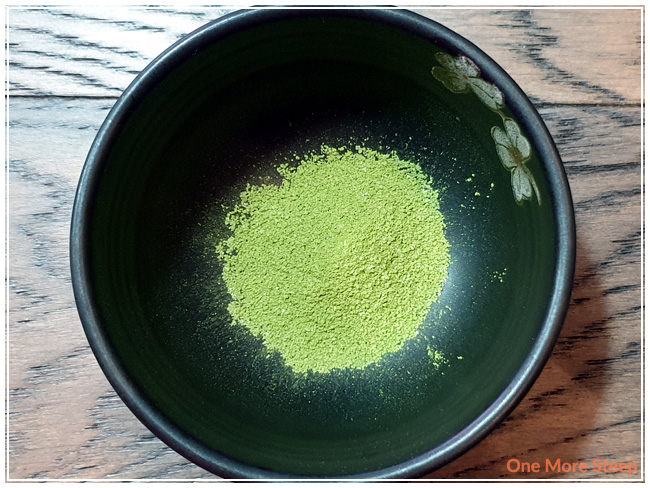 Preparation
DavidsTea recommends whisking Peach Matcha in 85C (185F) water. I followed the instructions and whisked it in my matcha bowl.
First Taste
Peach Matcha whisked easily, with a thin layer of froth on top. I found the aroma to be very peachy, and the flavour is spot on. There's a strong sweetness to it, peachy flavour, and a light grassy note throughout. I found that the peach is much stronger than the matcha base. The overall sugar level is strong, and it reminds me a lot of fuzzy peaches.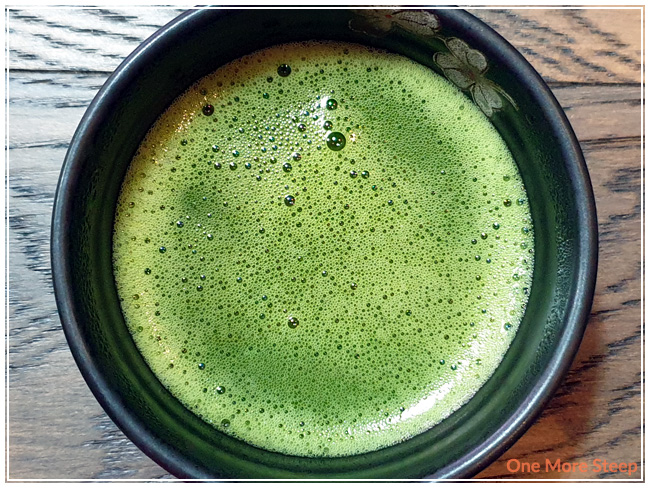 A Second Cup?
As Peach Matcha is a suspension, there was no second 'steep'.
My Overall Impression

I liked DavidsTea's Peach Matcha. I liked the aroma and flavour of the blend, the peachy quality is nice. I find that Peach Matcha is on the sweet side, almost too sweet, but it reminds me a lot of fuzzy peaches (the candy) which I love. The peach covers up most of the matcha, and I find it to be quite tasty. I think it's great both hot or iced (as a latte?) and making it up as a latte would help temper the sweetness if you find it too sweet.
Curious about the cup rating system? Click here to learn more.