Rose Buds by Tea By C
Herbal Infusion / Straight
$10.00USD for 1oz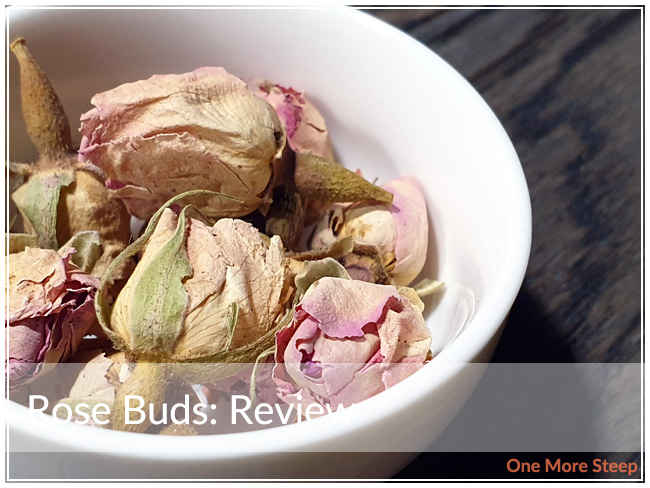 Tea By C has provided me with Rose Buds for the purposes of writing an honest review.
First Impressions
Rose Buds came to me in a now-familiar kraft paper pouch from Tea By C. It came with an information card that includes the health benefits, tasting notes, steeping guide, as well as the information about flower anatomy on the back (definitely takes me back to my biology undergrad days!). The tisane itself solely consists of rose buds, which I think is well reflected in the name.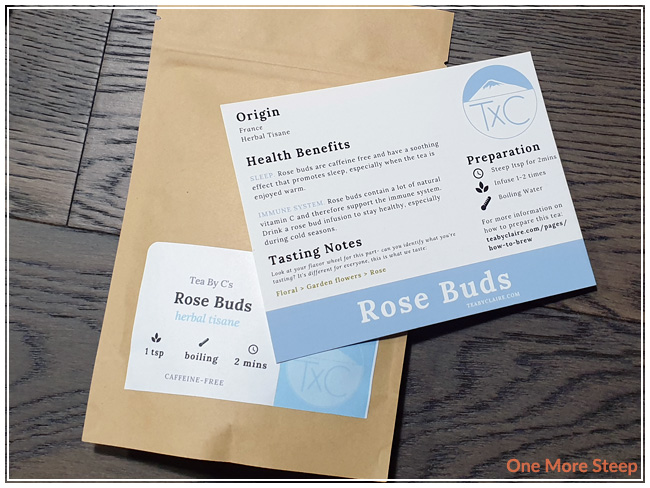 Rose Buds is an herbal tisane, consisting of rose buds from France. It's naturally caffeine-free, which makes for a nice any-time-of-day drink. The rose buds themselves are lightly pink and pretty delicate looking. The aroma is all roses, which shouldn't be that big of a surprise.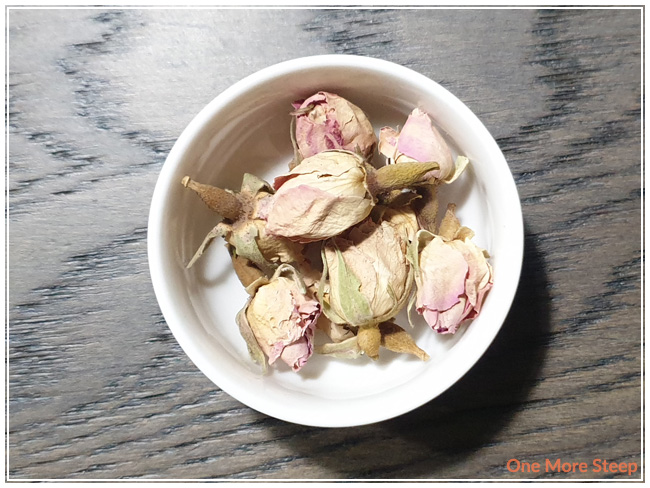 Preparation
Tea By C recommends steeping Rose Buds in boiling water (100°C/212°F) for 1 to 2 minutes. I opted to do an initial steep for 90 seconds.
First Taste
Rose Buds steeps to a pale yellow. The aroma is definitely roses throughout. On first taste, I taste both sweetness, and the rose floral notes. It's not as heavily perfume-like as I had expected, which I think has a lot to do with the steeping time. It has a very soothing aroma to it, which I appreciated when I had it as a post-dinner drink.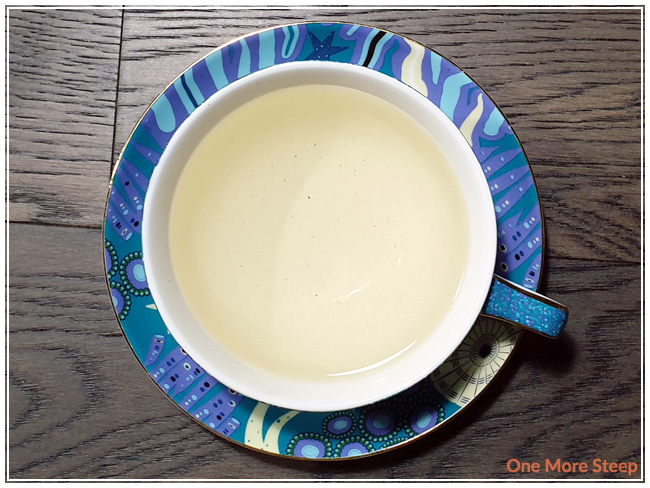 A Second Cup?
Tea By C suggests that Rose Buds can been steeped 1 to 2 times. I attempted a second resteep, and opted to steep it for 3 minutes. I found that the flavour was fairly close to the initial steep, but it was just a touch weaker. I would recommend doing at least one more steep with Rose Buds to get all that rose flavour.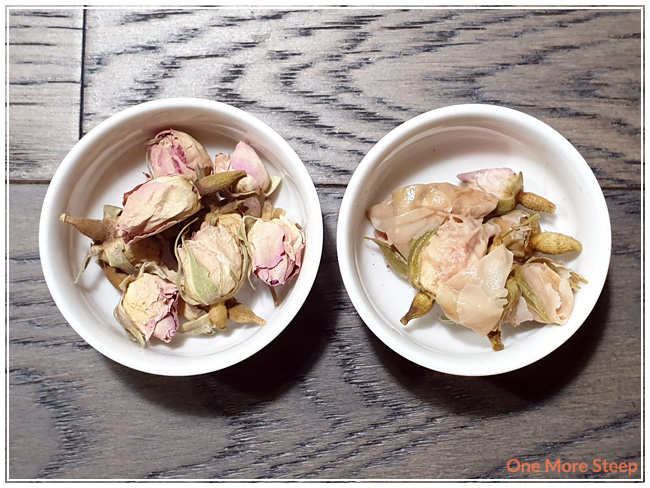 My Overall Impression

I loved Tea By C's Rose Buds. I really enjoyed the overall experience of this tisane – from admiring the dry buds to smelling the steeped tisane to the first taste. The surprise for me was the fact that it didn't remind me of potpourri when I was drinking it, which is always a potential hazard when it comes to flower-dominate tisanes. I loved that Rose Buds handled being resteeped once and the flavour wasn't too far off from the initial steep.
Curious about the cup rating system? Click here to learn more.