Vanilla Matcha by DavidsTea
Green Tea (Matcha) / Flavoured
$9.98 for 50g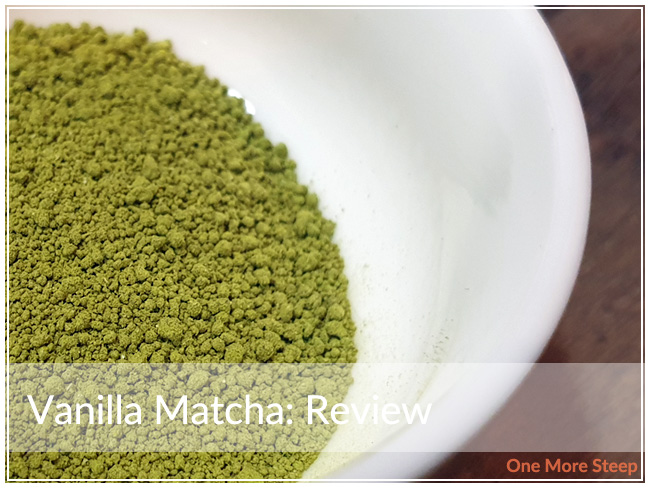 First Impressions
What's this? Another matcha post on a Monday? I'm impressing even myself! This week's #matchamonday review is DavidsTea's Vanilla Matcha, which is a flavoured matcha drink mix that came in the Matcha Discovery Kit (first discussed in my review of Pumpkin Pie Matcha). In a familiar green-tone foil pouch (it comes sealed, and is resealable!) with the information about the ingredients and steeping instructions on the back.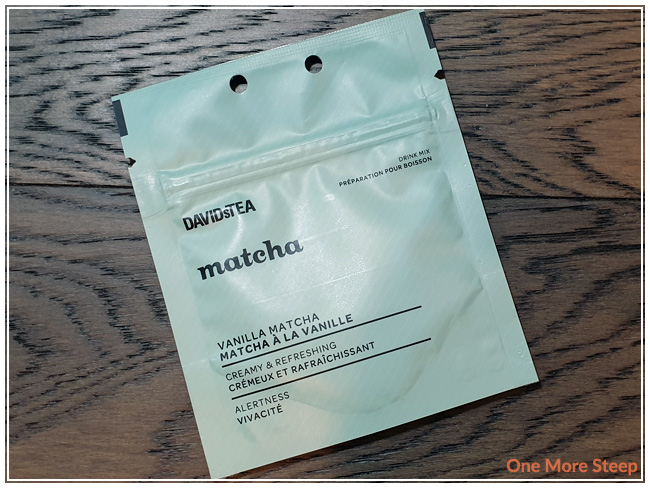 Vanilla Matcha has a bit of a dull olive-ish sheen to it. The aroma is primarily that of vanilla. The packaging mentions that there is coconut in it somewhere, but I don't smell anything that reminds me of coconut. Vanilla Matcha consists of: coconut nectar, matcha green tea, and natural vanilla flavouring.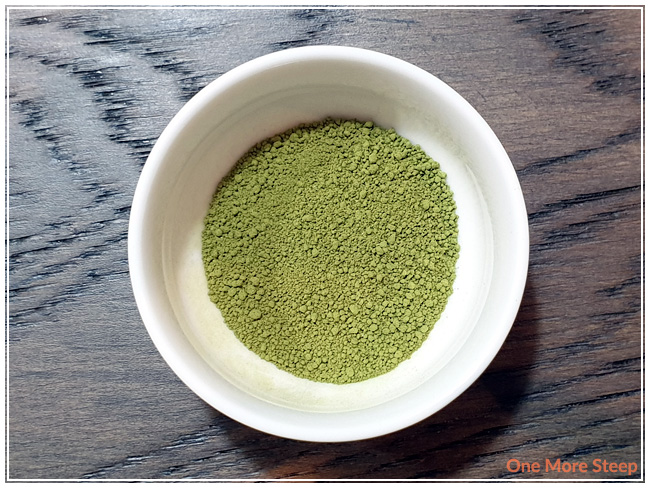 Preparation
DavidsTea recommends whisking Vanilla Matcha in 85°C (185°F) water. I opted to follow the preparation instructions.
First Taste
Vanilla Matcha whisks to a bit of a dark green. It's not as bright as I'm used to when it comes to matcha, but nonetheless it has a strong vanilla aroma to it. The taste of the matcha is primarily vanilla and sweet. I don't really taste coconut still, and the flavour has a bit of grassy quality to it. The tea is was smooth, and the flavour is pleasant. I find that the vanilla and sweetness overpowers the grassy notes from the matcha base.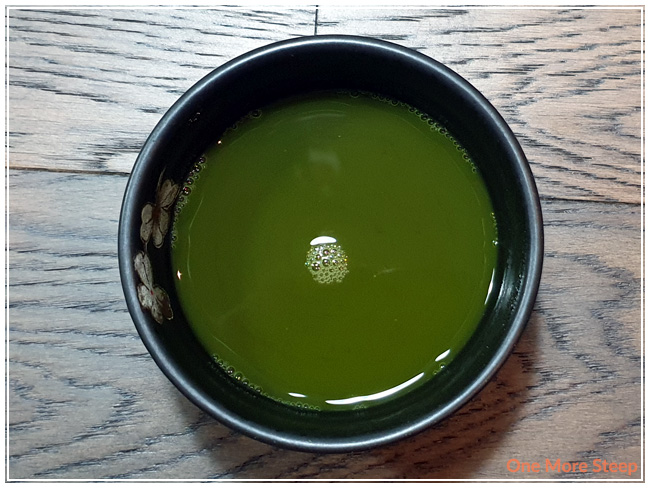 A Second Cup?
As matcha is a suspension and all of it is drunk on the first go-around, there are no second cups.
My Overall Impression

I thought that DavidsTea's Vanilla Matcha was just okay. There was just something about it that didn't speak to me as a personal preference. While I found the sweetness and the vanilla flavour was good, I wasn't that fond of the grassy qualities in the blend because the vanilla flavour overwhelms the matcha base and it wasn't the most enjoyable. I can see this blending easily as an iced matcha latte and it did whisk easily, so using a blender bottle would be easy if you were making matcha on the go.
Curious about the cup rating system? Click here to learn more.