Matcha Matsu by DavidsTea
Green Tea (Matcha) / Straight
$17.98 for 50g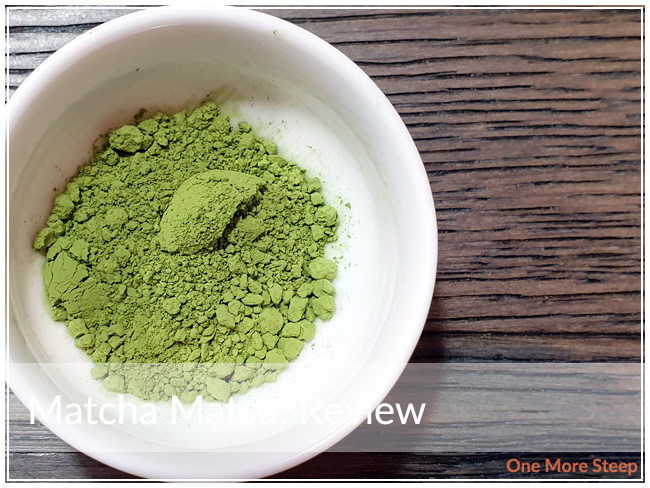 First Impressions
Another Monday, another matcha! It's been making for a great regular cup of matcha at home, and this was a matcha from the Matcha Discovery Kit previously mentioned. The matcha comes in a coloured foil pouch that's sealed, and resealable. Surprisingly, this isn't a matcha I haven't tried yet from DavidsTea because I feel like I've needed to try them all.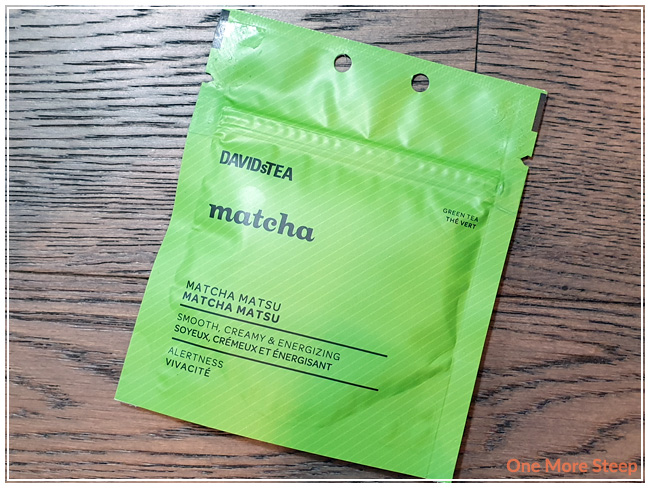 Matcha Matsu has a pistachio green colour, with a light grassy aroma. The matcha comes from Nishio, Japan. I do like the colour, and think it's a lovely shade.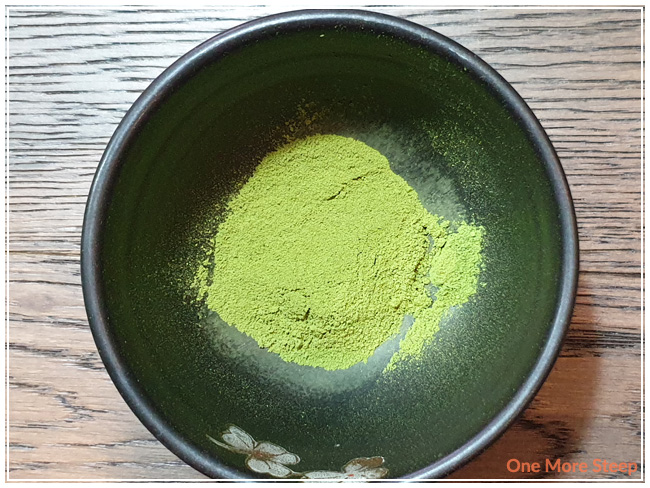 Preparation
DavidsTea recommends whisking Matcha Matsu in 75°C (170°F) water. I opted to have this drink hot, and used my variable temperature kettle to heat the water to 175°F and allowing the water to cool for a few minutes prior to whisking (and the matcha was sifted prior to whisking!).
First Taste
Matcha Matsu whisks easily and is a bright green colour. The matcha whisks up an easy layer of bubbles on top of the matcha. There's some grassy and umami notes, with bitter undertones with each sip that lingers. The salty-umami flavour is stronger than the grassy notes, but the bitterness can be a bit overwhelming compared to the rest of the flavour profile.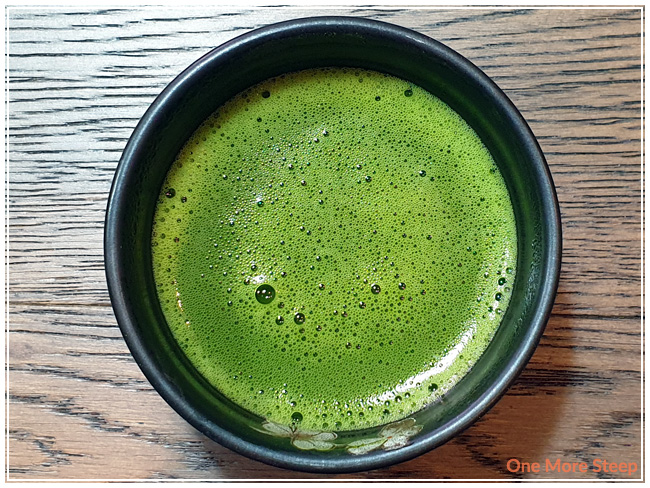 A Second Cup?
No second steepings with matcha!
My Overall Impression

I thought that DavidsTea's Matcha Matsu was just okay. I just found it to be more bitter than I had hoped. It might be a good matcha option if you're looking to make up a cup of matcha latte because some sweetener and frothed milk would help temper and cover up those bitter notes from the straight matcha (this is likely how I'll use up the rest of the matcha!). But for those who enjoy the bitter qualities of matcha, you might like this one. The grassy notes are pleasant, but the bitter notes need to be toned down for me.
Curious about the cup rating system? Click here to learn more.