Brigadoon Breakfast by Adagio Teas
Black Tea & White Tea / Flavoured
$15.00USD for 4oz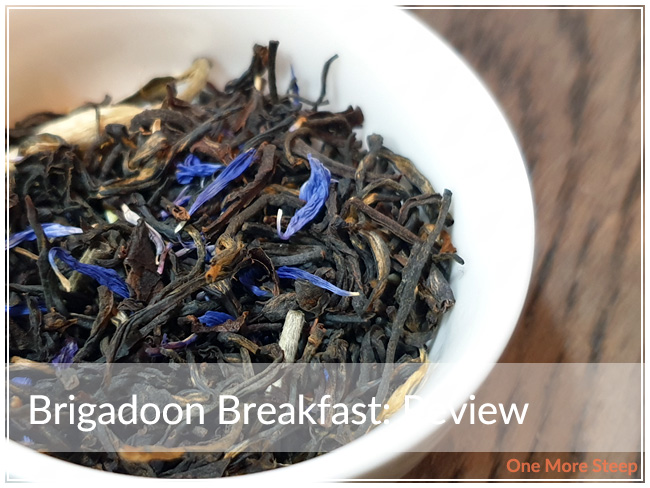 Adagio Teas has provided me with Brigadoon Breakfast for the purposes of writing an honest review.
First Impressions
Brigadoon Breakfast from Adagio Teas is a tea that is sold once every 4 years – only on February 29th. I'm grateful to Adagio Teas for offering me the opportunity to try out their tea ahead of time so I was able to try and write a review ahead of the 29th. So Brigadoon Breakfast comes in a beautiful metal tin. I love the concept of a limited edition tea, but it's mostly time limited since it's only sold on one day out out of four years.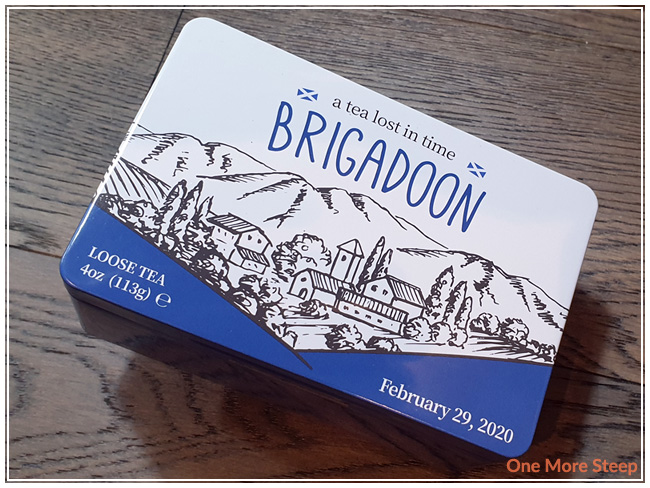 The tin itself is beautiful, the tea is loose inside. If you do get this, be sure to check out the artwork and the story of Brigadoon is printed on the inside of the lid as well. The tea has a lovely aroma – I mostly smell the black the tea base and hints of floral notes and toasted notes. Adagio describes the ingredient choices as being both for the blend flavours itself and also so that the colours mimick of the Scottish flag. Brigadoon Breakfast consists of: Assam Melody (black tea from Meleng Tea Estate in Assam, India), Keemun Concerto (Chinese black tea from Anhui Province), silver needle, and blue cornflowers.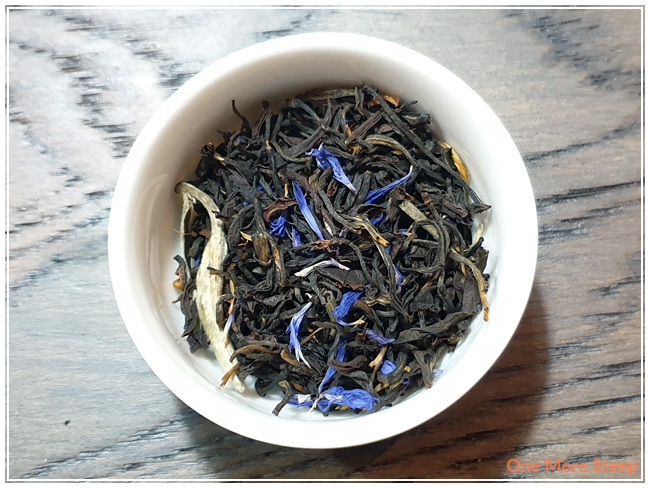 Preparation
Adagio Teas recommends steeping Brigadoon Breakfast in 100°C/212°F water for 3 to 5 minutes. I opted to do my initial steep of Brigadoon Breakfast for 4 minutes.
First Taste
Brigadoon Breakfast steeps to a beautiful golden orange colour. There's a very pleasant malty flavour in the steeped tea, just a hint of floral notes from the cornflower petals. I found there's a mild astringency in this black tea blend, which lends itself to a bit of a mouth pucker effect. Brigadoon Breakfast has a mild sweetness, but it's not over the top. I find it to be a nice cup of tea, very much a breakfast tea without being familiar to other breakfast blends that I've tried (think English or Irish).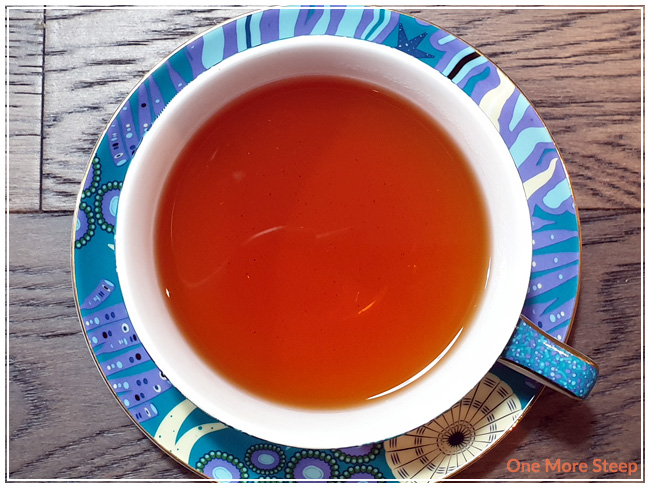 Brigadoon Breakfast is definitely a tea that I can see being doctored up in the morning though. Add a bit of sweetener or evaporated milk (or cream, if that's your thing). It would also be refreshing iced with a slice of a lemon floating on top, mostly because I think the slight astringency would play off the sour notes of lemon quite well.
A Second Cup?
I resteeped Brigadoon Breakfast twice, adding an additional 30 seconds for each subsequent steep. I found that the flavour remained fairly close to the initial steep, it was just a little bit weaker compared to the initial steep – as one might expect. I would recommend doing at least one resteep of the leaves, and then go for a second if you're feeling a bit keen.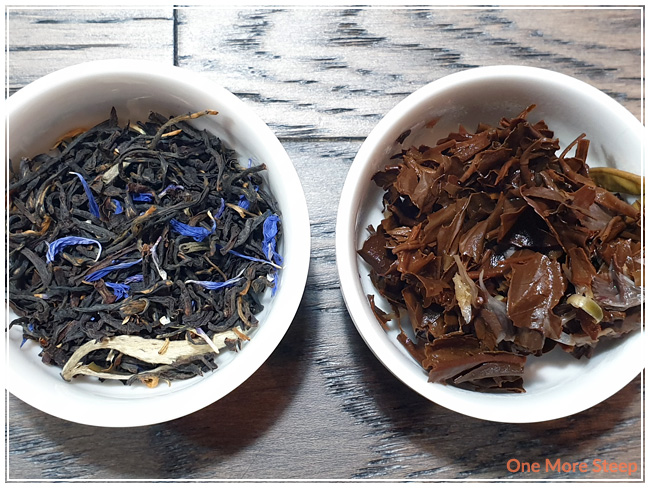 My Overall Impression

I loved Adagio Teas's Brigadoon Breakfast. I love the special packaging for the limited edition tea, I love the concept and the exclusiveness of the blend of Brigadoon Breakfast being available only on February 29th. The black tea blend itself is pleasant – it has a great flavour with a twist on the idea of a breakfast tea blend, which I do appreciate. The addition of the silver needle really lends itself well to having a bit of a fresh, floral flavour profile that mixes with the malty black tea base. Lastly, I have to give Adagio Teas some props for not charging an arm and a leg for their Leap Day tea because Brigadoon Breakfast is set at an affordable price for most tea lovers.
Curious about the cup rating system? Click here to learn more.