Earl Grey Blood Orange by Zevia
Black Tea / Flavoured
$2.98 for 355ml (12 fl oz, 1 can)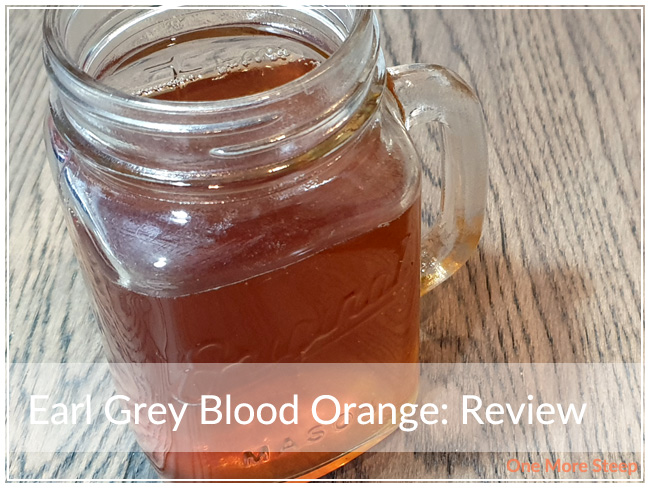 First Impressions
I came across a selection of Zevia Organic Tea drinks at a local grocery store and had to give them a try – the fact that they were on sale didn't hurt either! Earl Grey Blood Orange comes in tall and skinny can, with a matte feel to it. The can mentions that it contains no sugar and has zero calories, but it's also sweetened (more on that later). There's a few certifications indicated on the can, for those who care, as using non GMO ingredients, USDA organic, and fair trade tea.  There's even a mention that this is a vegan product which… when you think of it – tea should be naturally vegan by default.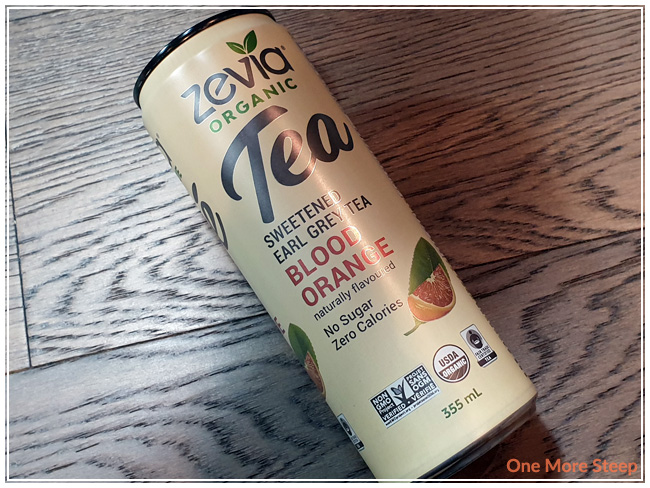 Earl Grey Blood Orange consists of organic brewed black tea, organic natural flavours, citric acid, and organic stevia leaf extract. This prepared tea also has 45mg of caffeine per can. For comparison, an 8oz (tall) coffee from Starbucks contains 180mg caffeine. The can opens with a pop tab and the drink itself is a bright orange colour (although darker in a deeper cup). The aroma is primarily that of citrus.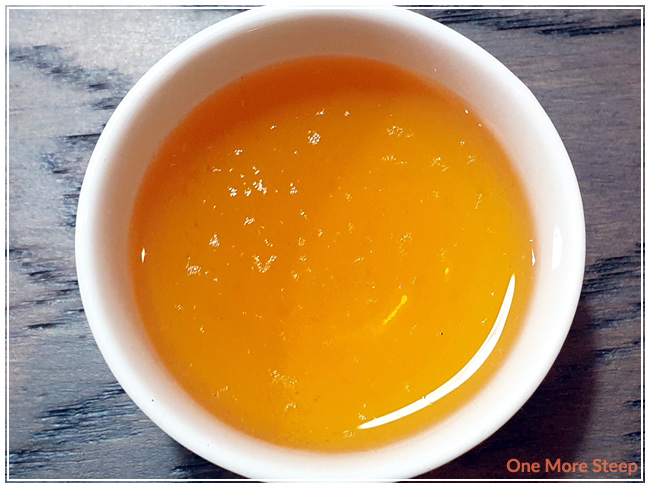 First Taste
Earl Grey Blood Orange is a clear orange (although looking brown in the photo below due to the depth of the glass). The aroma is citrus – nothing really jumps out and said bergamot to me though. The flavour is a black tea plus citrus. The lack of the specific bergamot notes doesn't scream Earl Grey to me, unfortunately. The tea is sweet, thanks to the stevia. I find a slight astringent at the tail end of each sip, with a bit of mouth puckering happening because of the citric acid.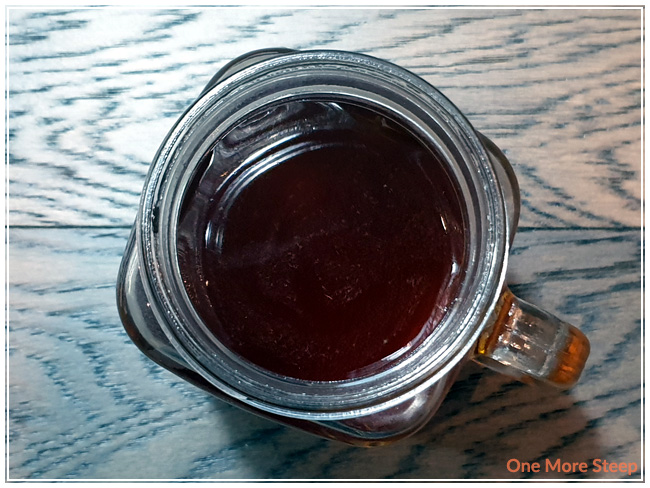 My Overall Impression

I thought that Zevia's Earl Grey Blood Orange was just okay. I was a bit disappointed that there wasn't more complexity with the citrus notes to differentiate between the blood orange and bergamot that's found in Earl Grey. While the drink itself was tasty, I found it to be lacking in something in the flavour profile that made me think yes, this is Earl Grey and yes, there is blood orange in here too. The drink itself is refreshing, but doesn't make me think of Earl Grey and blood orange, it reminds me of an iced black tea with citrus notes.
Curious about the cup rating system? Click here to learn more.