Black Tea Lemon by Zevia
Black Tea / Flavoured
$2.98 for 355ml (12 fl oz, 1 can)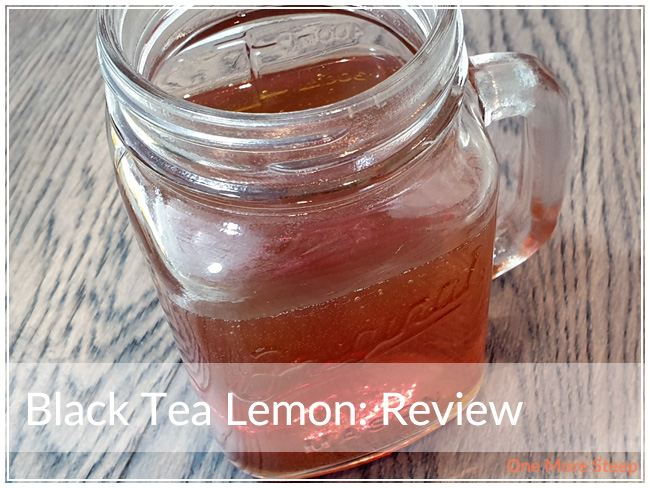 First Impressions
Another canned iced tea drink review, Michelle? Yes, yes it is.
Black Tea Lemon from Zevia comes in a tall, skinny cream coloured can. There's a cute little lemon wedge illustration on the front and it's basically adorable. Like with the other Zevia tea products that I've reviewed already, this one is also certified for non-GMO, USDA organic, and fair-trade trade. Again, just because a product does not have those logos doesn't mean that the product is not non-GMO, organic or fair-trade, it just means that they've paid money to become certified in all of those things. Okay, now I can get off of my soap box.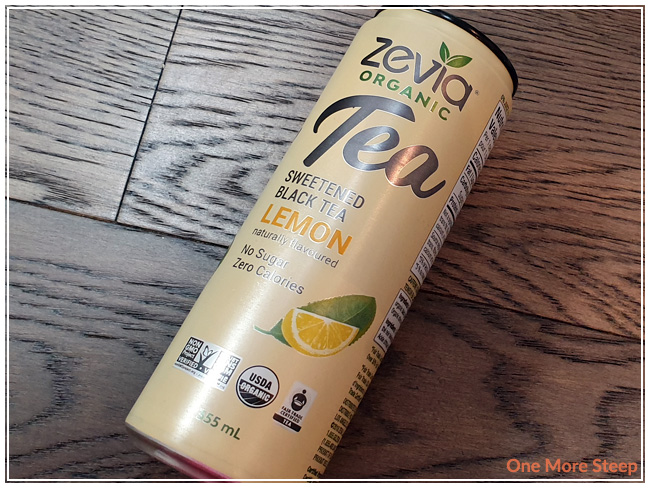 Black Tea Lemon consists of: organic brewed black tea, organic natural flavours, citric acid, and organic stevia leaf extract. There's exactly 0 calories, 0 grams of sugar/carbohydrates, 0 grams of protein, and 0 grams of fat in each 355ml can. There is also 45mg of caffeine per can, which is much less than the amount of caffeine in a standard small size cup of coffee from the chain green and white coffee shop that you may or may not frequent.
Popping open the can, Black Tea Lemon has a nice deep orange colour. There's a pleasant lemon aroma to it, and I can smell the black tea base as well. It smells quite like what I was expecting with the two flavours mingling together.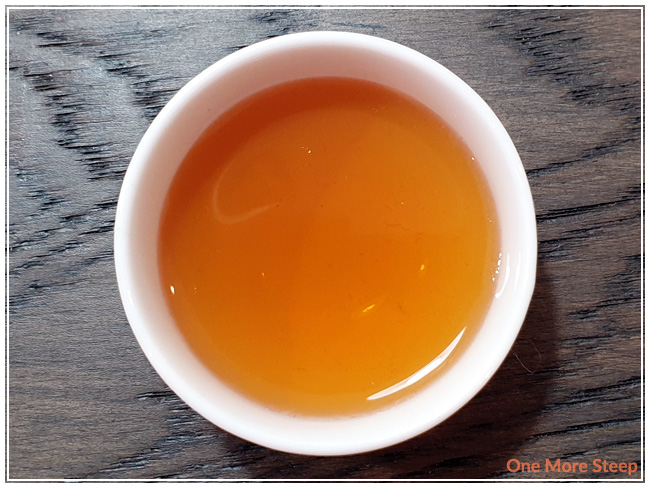 First Taste
Black Tea Lemon has a lovely flavour profile – I can taste the lemon, there's sweetness to it thanks to the stevia, and also the black tea base. Not too strong to over power the lemon, but not too weak as to not be noticeable. There's a pleasant mouthfeel to it, and I found that it had some malty notes with the black tea base that were a bit earthy. Quite pleasant to the palate though!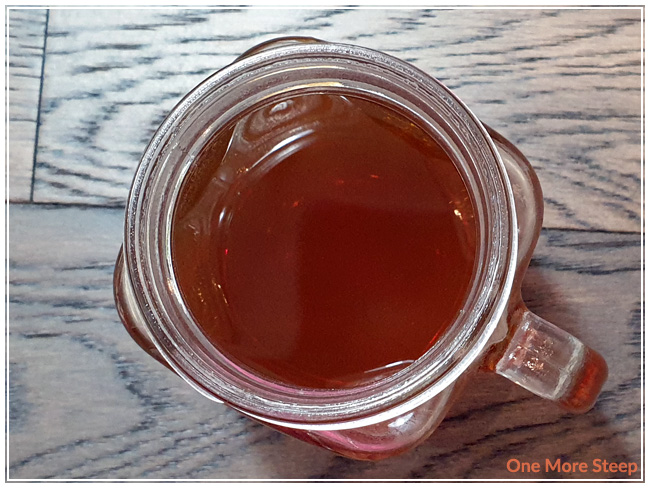 My Overall Impression

I liked Zevia's Black Tea Lemon. It's a classic flavour combination, so it was quite enjoyable. I would recommend having this one over ice, maybe with a splash of lemonade for more lemon flavour or just a lemon wedge on the side. The only thing that really stops me from giving it a better rating is the cost – it's not cheap for a single serving sized can and I'm not about to have it regularly despite how tasty it may be and how convenient it is to have it in a can versus making iced tea at home myself. It is nice for a treat though!
Curious about the cup rating system? Click here to learn more.