Black Tea Raspberry by Zevia
Black Tea / Flavoured
$2.98 for 355ml (12 fl oz, 1 can)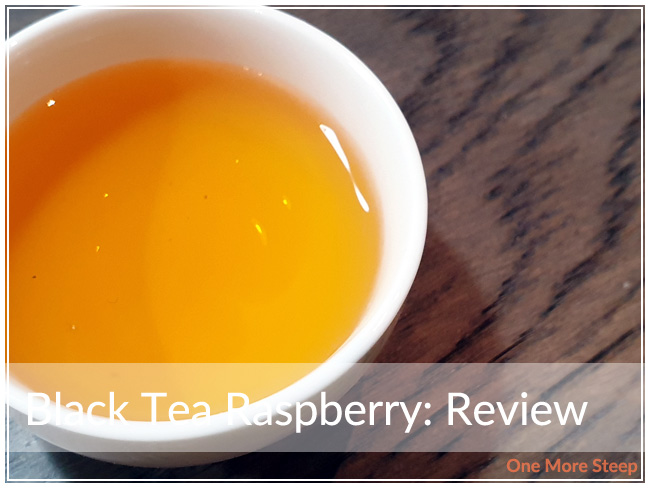 First Impressions
Black Tea Raspberry from Zevia was a bit of an impulse grocery store buy. I'm forever walking down tea/coffee aisles in grocery stores that I'm unfamiliar with because I just need to know what they have that I haven't tried before – and it's a bit of a bonus when I can share a product that may be easily found in your local grocery stores as well instead of just shopping online and getting to delivered. Although online shopping seems to be the preferred method these days…
This "no sugar, zero calories" prepared tea drink comes in a tall and skinny pop-tab can. A pretty cream colour with an illustration of a raspberry – very easy to determine the flavour of the contents, that's for sure! For those who are interested, this product is non-GMO verified, USDA organic and fair trade certified. Now, that isn't to say that if you purchase a product without these certifications that the ingredients aren't organic or fair trade or non-GMO – it's just that Zevia paid money to get those certifications/verification after going through the trouble of getting those ingredients.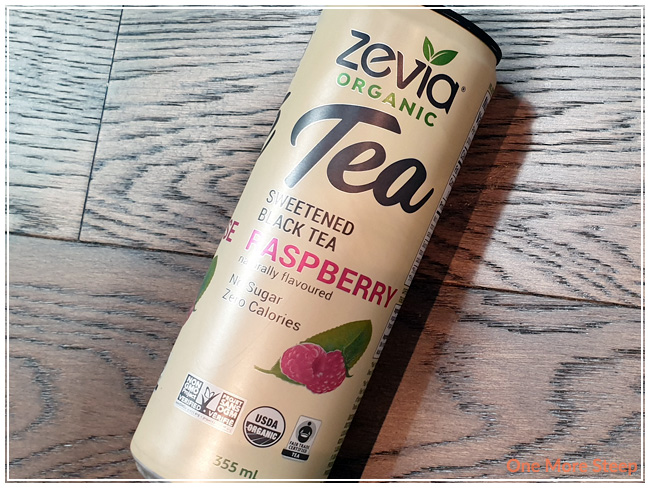 Black Tea Raspberry is a nice golden colour. It has a really bright berry/raspberry aroma to it. Unlike some of the other brands of canned tea drinks I've shared recently, this is not 'sparkling' (carbonated), which is nice. I don't necessarily enjoy carbonated drinks all the time (although recently I've fallen in love with La Croix, but that's more of an indulgence for work than anything else). Black Tea Raspberry consists of the following ingredients: organic brewed black tea, organic natural flavours, citric acid, organic stevia leaf extract. Per serving, which is the full 355ml can, this drink contains 45mg of caffeine. A small cup of coffee from your local coffee shop will contain more than 100mg of caffeine.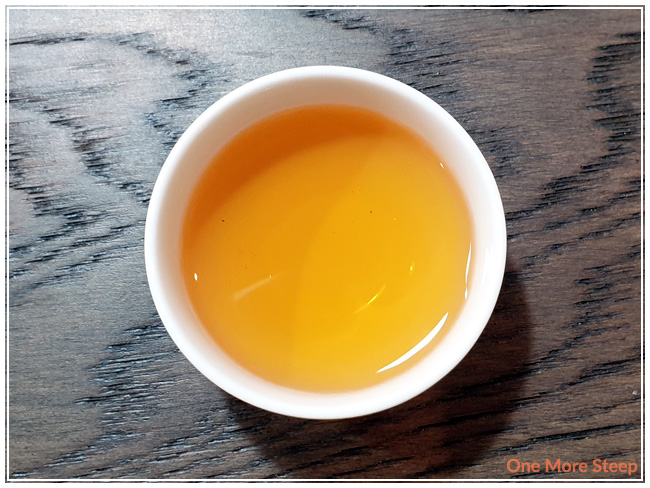 First Taste
Black Tea Raspberry smells great! Very fruity, berry aromas. The flavour is quite nice – it definitely has a slight tartness from the raspberry flavour, as well as fruity sweetness. I found the black tea base to be quite subdued compared to the raspberry flavouring. It just played nicely in the background – I found it to be neither astringent or bitter, there was a mild malty note in it that balanced well against the tart of the raspberry. It's a very smooth drink though, very easy to sip down the whole can quite quickly! Not a bad thing for a hot day.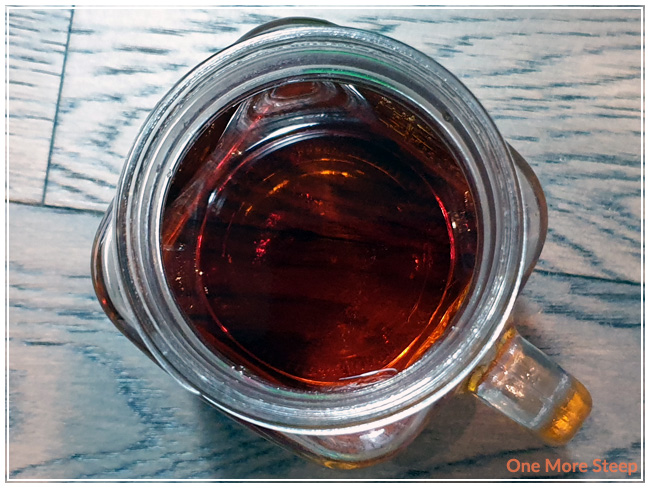 My Overall Impression

I liked Zevia's Black Tea Raspberry. I quite enjoyed the flavour of this prepared canned tea drink. I thought it was easy to drink, nicely flavoured, and the raspberry flavour was well represented. I would definitely recommend pouring this one over ice, perhaps with a wedge of lemon or going half-and-half with some lemonade (yum!). Another way to make it even nicer might be to muddle some fresh raspberries and mint leaves in the bottom of a glass before adding ice and the canned drink. I do wish it was less expensive, but I think it'd be a fine summer time treat for those enjoying their patios and decks at home… by themselves.
Curious about the cup rating system? Click here to learn more.