Dalgona coffee has been trending over the last few weeks as people are looking for something to do. If you've ever looked up dalgona, it's actually a Korean candy that resembles honeycomb toffee (yum!) – which has no part in the dalgona coffee recipes that I've come across at all. The work from home and required social distancing is reason enough to look for something to at home as people become better (or worse?) cooks and baristas at at home.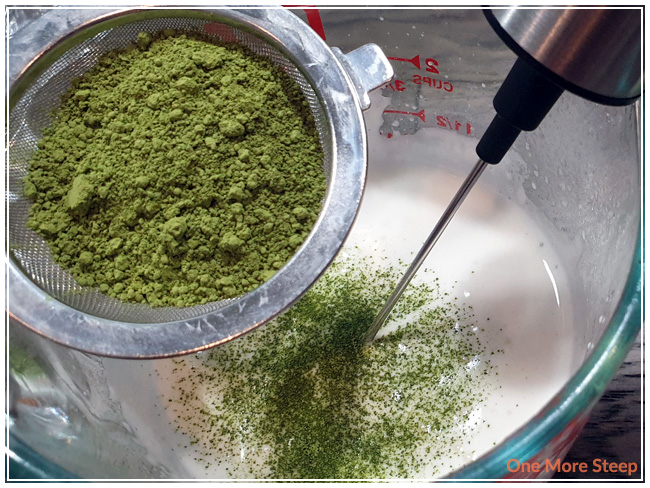 As someone who doesn't drink coffee, I definitely scoffed at this idea of making a whipped coffee. That is, until I saw photos of a matcha version pop up on Instagram. But most people were sharing photos of it without a recipe (for shame!). So I challenged myself to make it at home with what I had on hand. It took a few attempts, but I finally got something that tasted good, looked mostly right – and I did it all with ingredients I had available – win! Because of the ingredients I used, this is vegan, you're perfectly welcome to sub in non-vegan/vegetarian ingredients…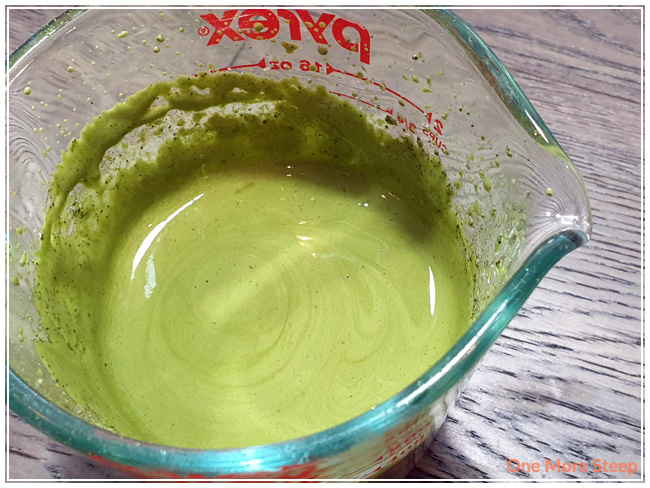 Just don't use coconut milk. I tried that (and it was gross).

Dalgona Matcha – Serves 2
1 tbs matcha powder¹
2 tbs agave syrup
4 tbs aquafaba²
Soy milk³
Handheld milk frother or whisk
¹I used DavidsTea's Grand Cru Matcha.
²Aquafaba is this fascinating stuff that is the water from cooking legumes (like chickpeas!). I got the aquafaba from this recipe from opening up a can of chickpeas, but you can cook your own and use the water from that.
³I use Silk's Unsweetened Organic Soy Milk as my non-dairy milk of choice.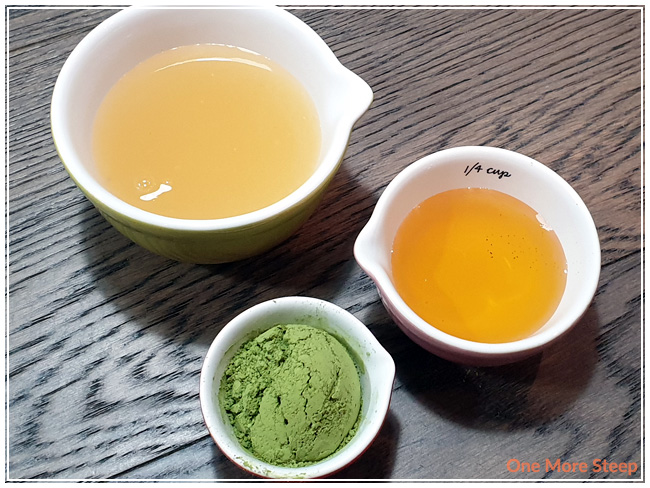 In a bowl (or measuring cup), froth the aquafaba until it is approximately tripled in volume and white.
Slowly mix in agave syrup, continue to froth.
With handheld frother off, sift in matcha. Stir it in with a spoon before turning on the milk frother again and fully incorporate the matcha.
Fill 2 glasses approximately ¾ full with your soy milk.
Top with frothed matcha foam.
Take a photo (or two) for the 'gram & enjoy!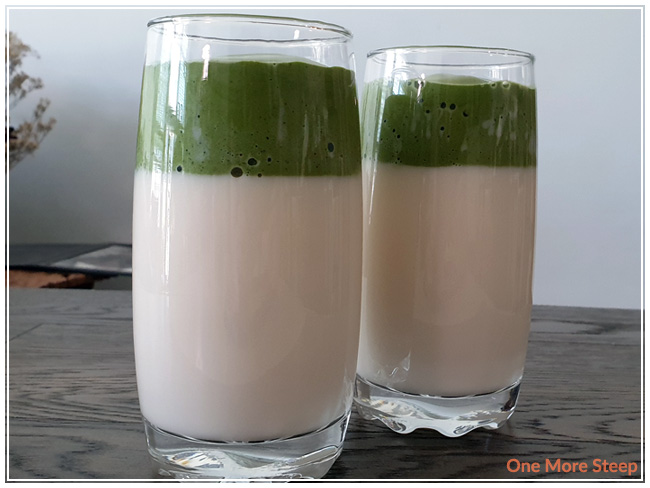 If you make this Dalgona Matcha, I'd love to see your photos! Be sure to tag me on Instagram (@onemoresteep #onemoresteep) or comment below with a link to the photo!