Teaster Marshmallow by Adagio Teas
Rooibos / Flavoured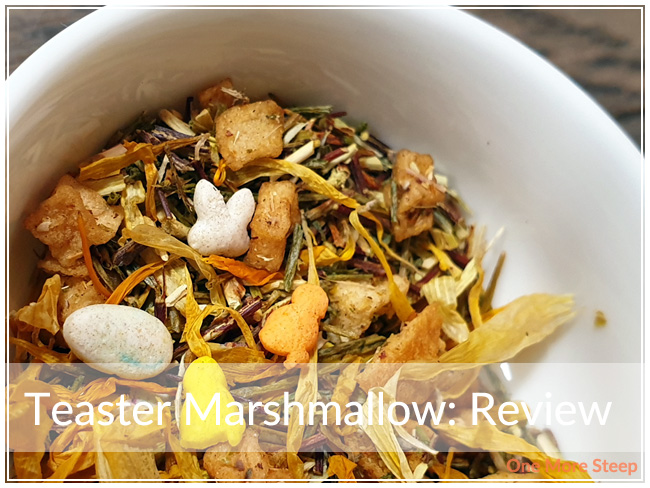 Adagio Teas has provided me with Teaster Marshmallow for the purposes of writing an honest review.
First Impressions
Teaster Marshmallow is a fun blend from Adagio Teas – it comes in just the cutest Easter themed bag. Very cute, very happy, very much invoking feelings of spring. This is an rooibos blend that is available as a 3oz pouch for free currently from the Adagio Teas with purchases of $39 or more – if you are successful at their Easter egg hunt on their website (and like all good things, it's available for a limited time only and this offer expires April 12th, 2020).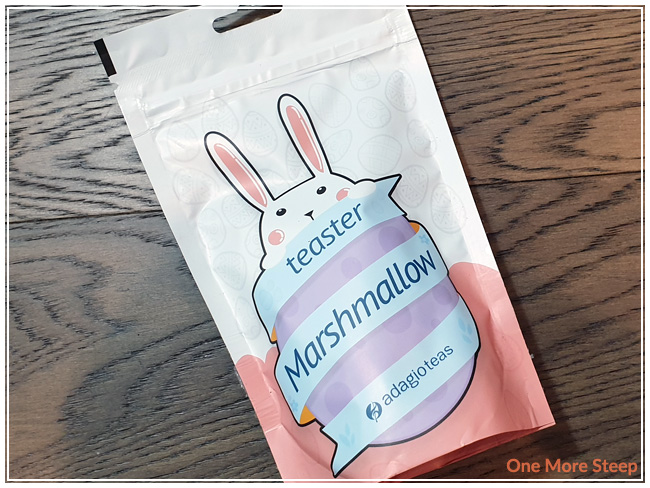 This rooibos blend is pretty adorable – the ingredients in this Easter treat are green rooibos, apple, sprinkles, natural flavour, marigold, and apricot. It smells like candy, and it has some pretty cute sprinkles (eggs, bunnies, and chick shapes). I can't really smell the rooibos, which is basically a bonus for me since I'm not a big fan of rooibos.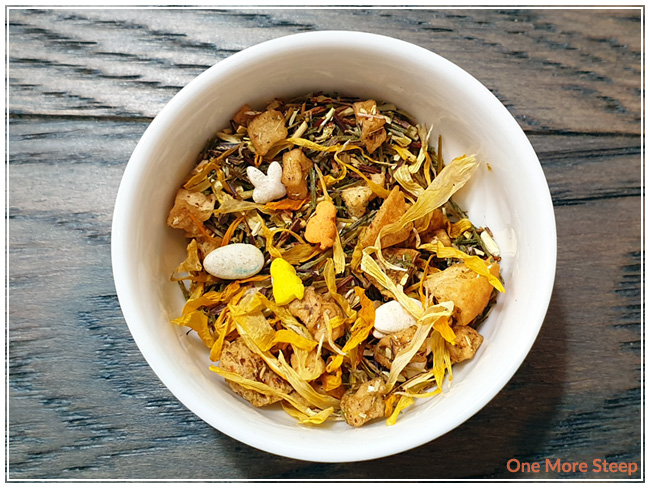 Preparation
Adagio Teas recommends steeping Teaster Marshmallow in 212°F (100°C) water for 5 to 7 minutes. I opted to do an initial steep for 7 minutes.
First Taste
Teaster Marshmallow steeps to a cloudy orange colour with a slight oil slick across the top. The oil is from the sprinkles for sure. The aroma of Teaster Marshmallow is sweet, with a slight fruitiness. The texture of the tea has a full mouthfeel to it. I can taste the rooibos base, but it is offset by the apple and apricot fruit flavours. There's a nice sweetness from the fruit and sprinkles, but not quite as sweet as I might enjoy.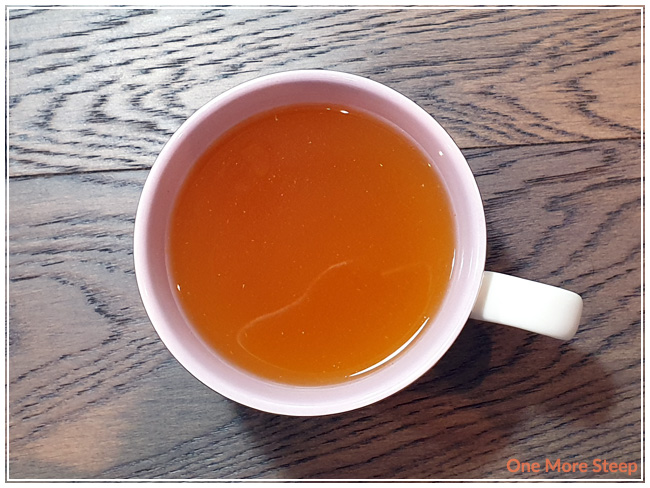 A Second Cup?
I attempted to resteep Teaster Marshmallow, but found that the flavour did not taste quite as good as the initial steep (I definitely could taste more rooibos in the second steep…).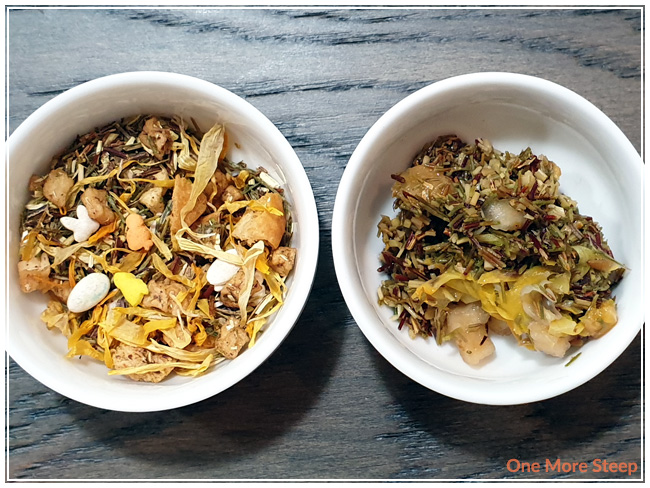 My Overall Impression

I thought that Adagio Teas's Teaster Marshmallow was just okay. I think it's definitely a fun treat for Adagio Teas customers to offer a tea as the prize for a virtual Easter Egg hunt – great for both tea loving parents and kiddos alike. It has the added bonus of having the most adorable spring sprinkles as well as being caffeine-free and kid-friendly in that regard. For me, personally, I'm not a fan of rooibos on the best of days, so it's not really a blend for me – but I think a lot of people will enjoy the whimsy of this Easter-themed blend and it'd be a fun game to play with your kids at home during their home school 'recess' to get a little treat for the family.
Curious about the cup rating system? Click here to learn more.