Jasmine White by Teakan
White Tea / Straight
$25.00 for 70g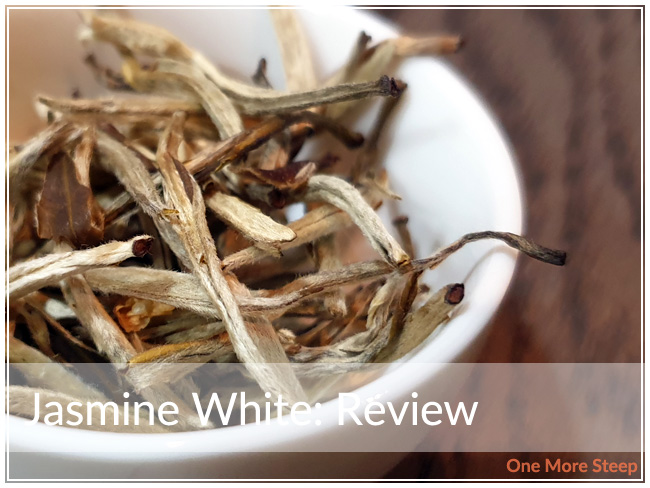 Jasmine White is part of the Teakan's Spring 2020 Exploration Box, which I purchased at the 2020 Vancouver Tea Festival back in March. This Exploration Box consists of 5 teas and Jasmine White was 15g of the 70g.
First Impressions
Teakan is a Vancouver-based tea company that I was first introduced to at the 2020 Vancouver Tea Festival. Two lovely tea enthusiasts who came together to produce this: the Spring 2020 Exploration Box – which consists of five single origin teas that they love and packaged together to create an affordable collection of high quality teas. So of course that meant I had to purchase a box for myself (fun fact: they sold out of their boxes at the Vancouver Tea Festival!).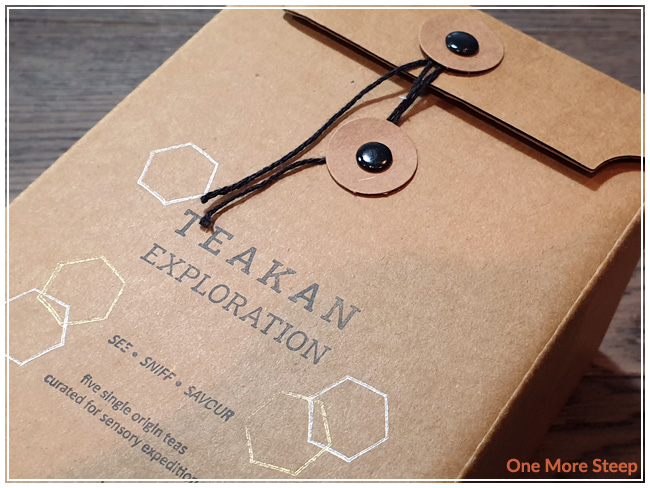 The collection itself comes in a cardboard carton, sealed with string. The teas are individually packaged in kraft paper pouches that are sealed and resealable. The labelling is minimalist – white with black printed text. The front side features the name, origin, type of tea, harvest time and weight. The back has steeping instructions, tasting notes, and a QR code to use that leads you to their website for more information.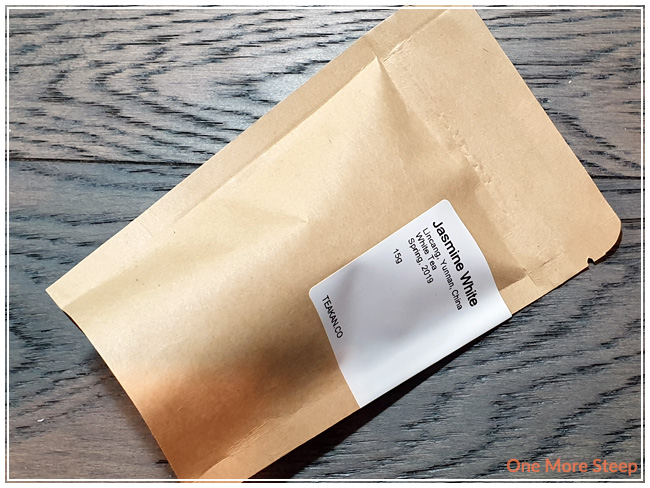 Jasmine White comes from Lincang, Yunnan, China. It's a scented white tea (silver needle, to be exact) and was harvested in spring of 2019. The tea leaves are fuzzy and are heavily scented with jasmine – it just has a nice floral note to it. Quite inviting and I love jasmine, so what's not to love about a white tea with jasmine?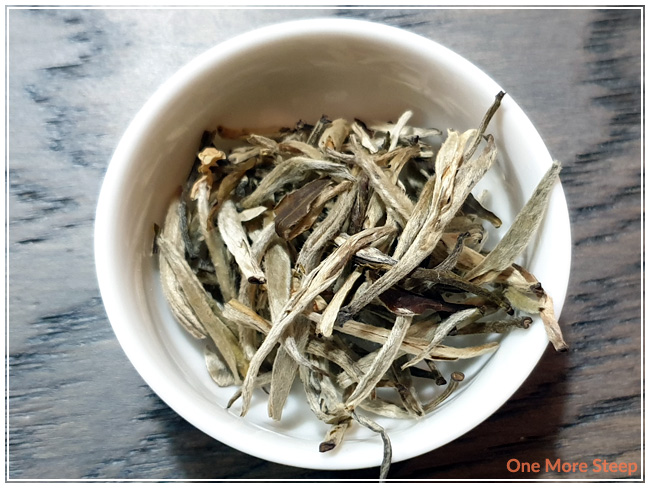 Preparation
Teakan recommends steeping Jasmine White in 95°C (203°F) water. I opted to use 93°C (200F°) water. For western style steeping, it's a 25 second steep. For gongfu style, it's 5 seconds. I opted to do 25 seconds because by the type I filled the teapot and put the kettle back onto its base and checked up on the leaves, it was much longer than 5 seconds.
First Taste
Jasmine White steeps to a very pale yellow after a 25 second steep. The aroma is very sweetly floral with the jasmine. The tea itself is very light – it has some sweet floral notes, something fresh and inviting in the background. Zero bitterness or astringency, which I didn't expect to have any issues with such a short steep. The flavour is pleasant, and there's a mild vegetal note that lingers on the tongue.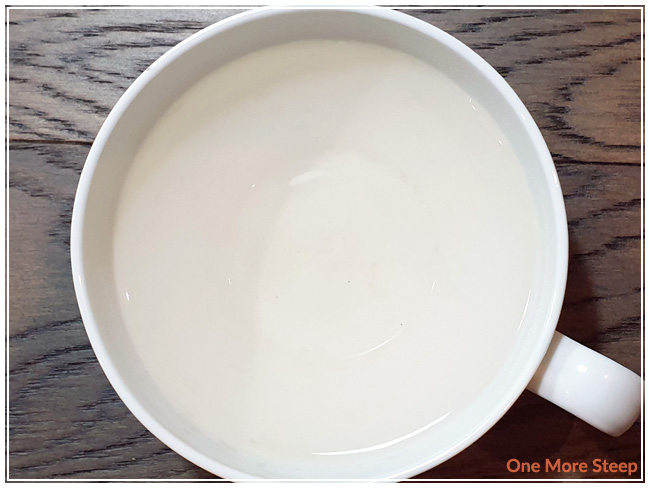 A Second Cup?
With any single origin tea, you know I'm going to resteep it again and again – Jasmine White is no exception to that. I ended up resteeping this white tea seven times (eight steeps total). I added about 30 seconds for each subsequent steep. The colour of the tea became a nice golden yellow after the initial steep. The flavour stayed consistent and the tea itself was quite flavourful even by the last steep that I did.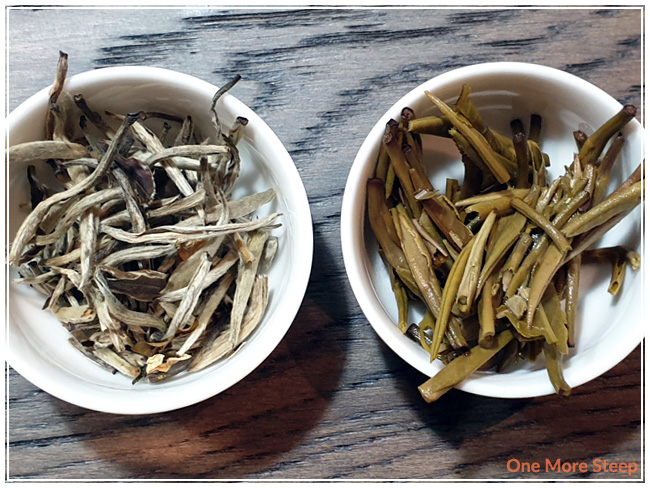 My Overall Impression

I loved Teakan's Jasmine White. I really enjoyed the flavour of the tea, since I do adore jasmine teas. The tea leaves stood up quite nicely to being resteeped, and it just showed off the quality of the leaves themselves in how well they did. I would definitely recommend resteeping this tea as much as humanly possible just to get all of that beautiful flavour out of it. I would pair this honestly with any meal or dessert – it can lend itself to being a contrast with a savoury meal (and adding some lightness to a heavy meal) or just pair well with the sweetness of dessert since this tea is sweet, but it won't overpower cakes or pastries.
Curious about the cup rating system? Click here to learn more.