Black Tea Twist of Lemon by Sun-Rype
Black Tea / Flavoured
$1.69 for 1 can (355ml)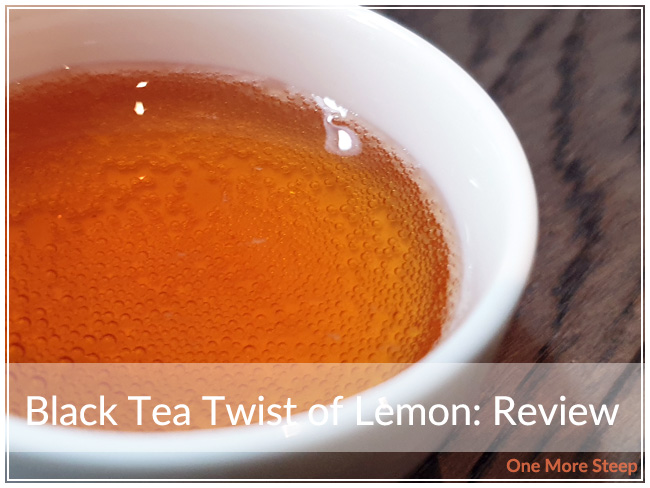 First Impressions
Another day, another canned tea product review! You may as well find out what I think about these products before you decide to purchase them to have while enjoying a leisurely trip to your patio or backyard, right?
This is Sun-Rype's Black Tea Twist of Lemon. As one might suspect, it's a black tea base with lemon added to it – added bonus of carbonated water for a 'sparkling' bubbly taste. It's a tall skinny can – I'm beginning to think that canned tea products are being produced in these cans so they aren't as easily mistaken to be soft drinks (side note, do you say pop or soda were you live? It's pop for me!) since the perceived health benefits of not drinking soft drinks or canned drink products laden with sugar is always on the forefront of a lot of people's minds.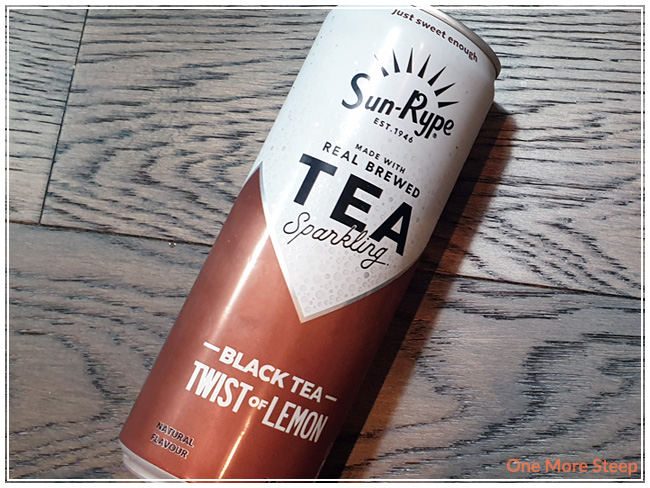 The can is differently coloured from the other flavours to make it easier to recognize, which is nice. The tea itself is a golden orange colour, obviously carbonated with all of the visible tiny bubbles and the fizz that I could hear as soon as I cracked open the can. There is a nice lemon aroma to it, and I can small the malty black tea base. Black Tea Twist of Lemon consists of: carbonated filtered water, cane sugar, real brewed black tea concentrate, citric acid, natural flavour, and natural colour.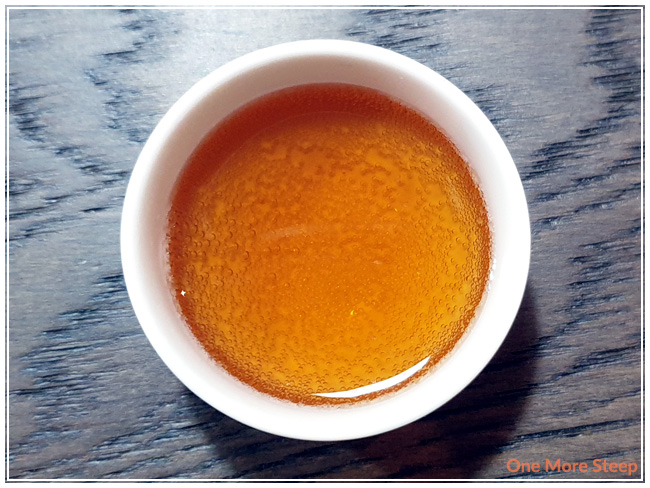 First Taste
The aroma of Black Tea Twist of Lemon is pleasant – it does remind me of the classic combination of lemon with black tea. It's not as sweet as I would have liked, especially for a product that contains cane sugar. I can taste the black tea base – it has a nice robustness to it that reminds me of a breakfast tea. There's a nice amount of lemon flavour to it, but I find it a bit tart. I do taste a bit of mineral quality to it, which I think comes from the carbonated water.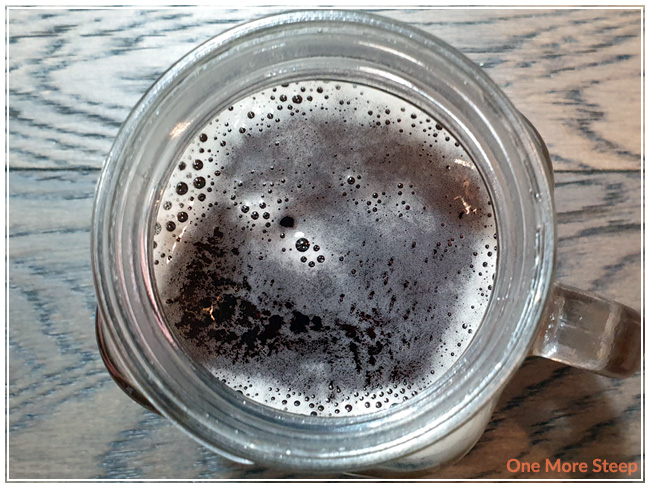 My Overall Impression

I thought that Sun-Rype's Black Tea Twist of Lemon was just okay. I could appreciate the flavour of lemon with the black tea but it wasn't sweet enough for me and I found the mineral quality in the carbonated water to be a bit off-putting. I think this would be great cut with some lemonade. I would definitely recommend pouring this over a cup of ice, perhaps adding a lemon wedge to it. It'd be a great drink to have while sitting out in the shade on a hot day, just enjoying the summer weather.
Curious about the cup rating system? Click here to learn more.