Black Tea Mango Peach by Sun-Rype
Black Tea / Flavoured
$1.69 for 1 can (355ml)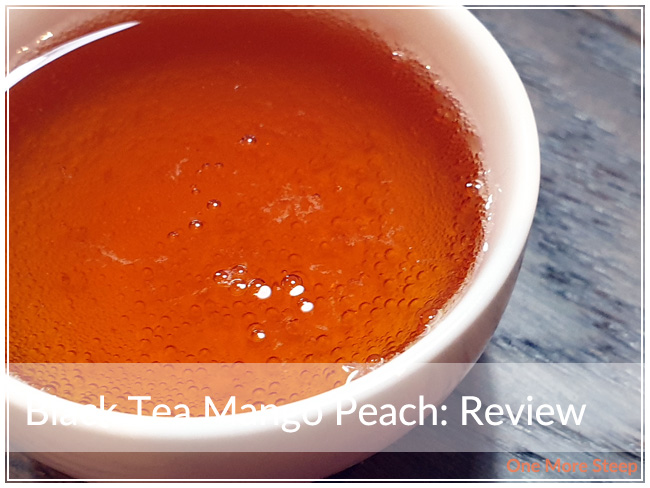 First Impressions
It's time for yet another skinny can of a prepared iced tea product. From Sun-Rype, which is a Canadian company (Kelowna, British Columbia – to be exact!), this is a sparkling iced tea. White and orange, this flavour is Black Tea Mango Peach. Details about ingredients on the can itself, I can appreciate the minimalism design.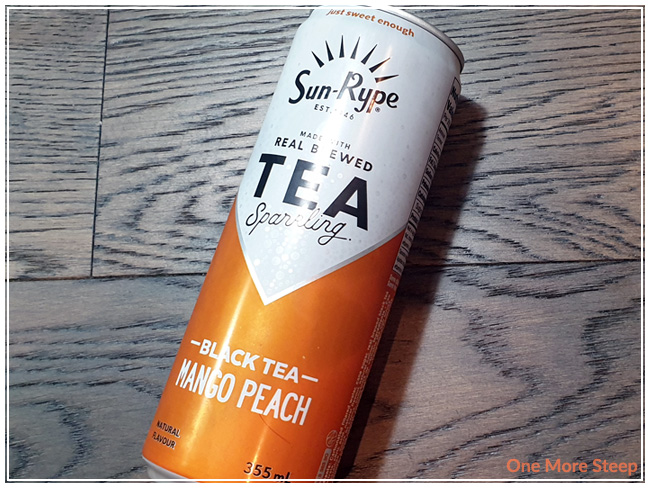 A simple pop can tab to open the can, the carbonated Black Tea Mango Peach is a lovely golden orange. It's obviously carbonated, and has a great aroma to it. I can smell peaches and mangoes. Black Tea Mango Peach consist of carbonated filter water, cane sugar, real brewed black tea concentrate, citric acid, natural flavour and natural colour.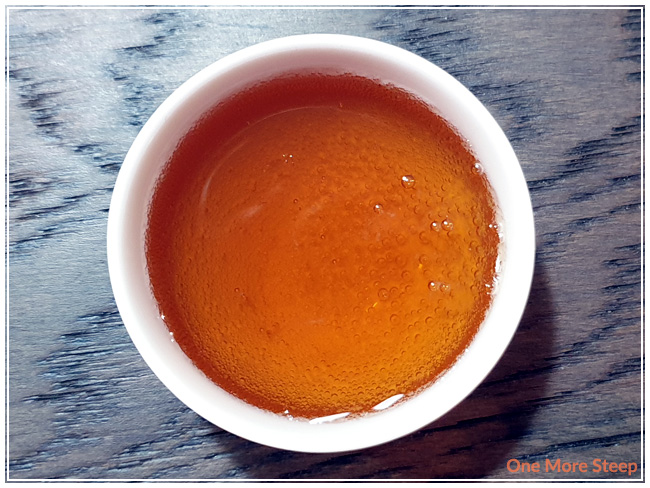 First Taste
I like the aroma of Black Tea Mango Peach. It has a pleasant taste – it lacks the heavy mineral flavour that some of the other Sun-Rype products had – strongly of peaches and mangoes, with a nice sweetness to it. It does have a hefty amount of carbonation to it, which does tickle the nose a bit. The fruity aroma is pleasant, and it's a nice drink.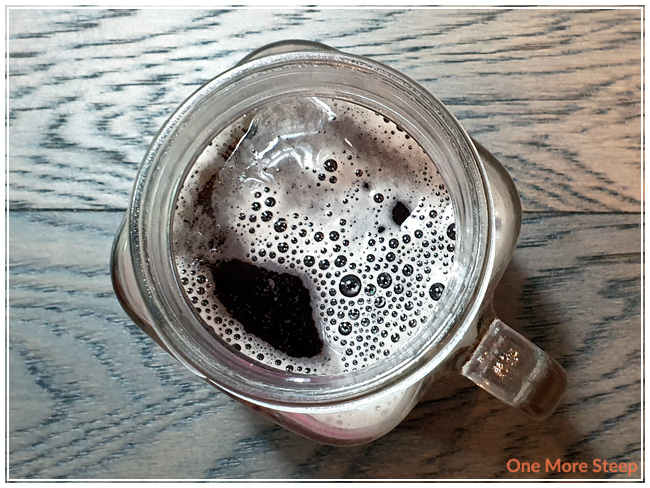 My Overall Impression

I liked Sun-Rype's Black Tea Mango Peach. I greatly enjoyed the flavour of this canned sparkling iced tea. The peach and mango aroma and flavour was quite pleasant, and I liked the fact that the mineral flavour wasn't as harsh compared to the other flavours I tried. I think this one is great over iced, or also mixed with some lemonade. I do wish that the pricing was a bit more friendly, but does give some inspiration for making some summer time iced teas at home.
Curious about the cup rating system? Click here to learn more.