Sparkling Rooibos Tea Raspberry by Sun-Rype
Rooibos / Flavoured
$1.69 for 1 can (355ml)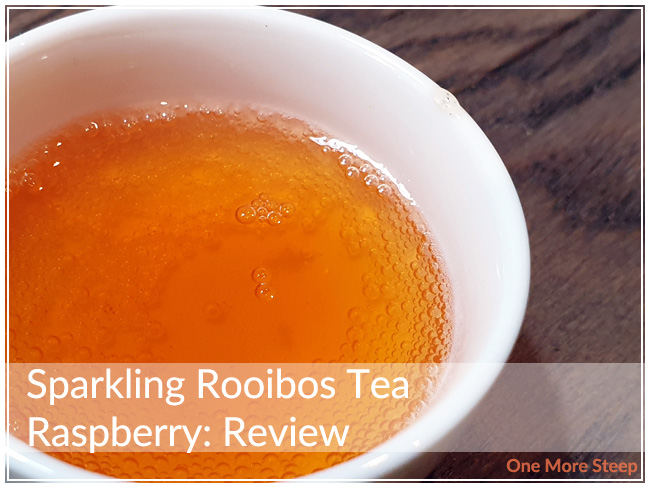 First Impressions
Sparkling Rooibos Tea Raspberry happened to be at the grocery store when I picked up the other Sun-Rype carbonated teas so I figured "Why not?". Apparently that was the moment when I decided to lose my mind since I clearly forgot that I generally don't enjoy rooibos and I also ignored the fact that Sun-Rype decided to call their product rooibos tea when we all know that rooibos is a tisane. But… I digress. Sparkling Rooibos Tea Raspberry comes in a skinny and tall aluminum can that's bright berry red on the bottom half.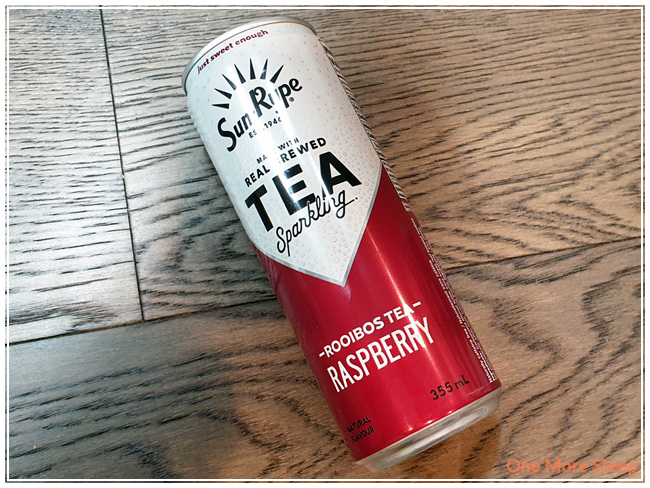 With a simple pop can top to open, Sparkling Rooibos Tea Raspberry consists of: carbonated filtered water, cane sugar, real brewed rooibos tea concentrate, natural flavour, and citric acid. The "tea" itself is golden orange and has a really bright raspberry aroma to it. I can't smell the rooibos at all, which is a nice bonus.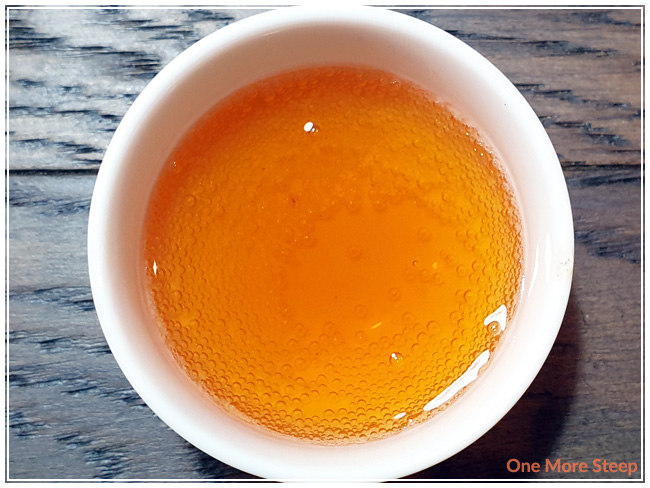 First Taste
There's a good amount of bubbly in this canned tisane, which is nice considering it's referred to as being sparkling. The first taste of mix of tart and sweet – perhaps a little too sweet? I can't taste the rooibos, which is great for me since I'm not the rooibos fan, and I can taste the raspberry. The tart and sweet coupled with the raspberry flavour reminds me of a just almost ripe raspberry. Just that fresh tartness from the fruit is very much present.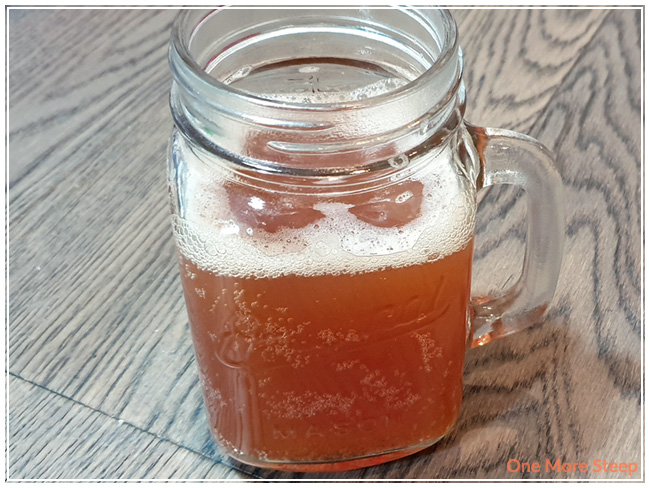 My Overall Impression

I liked Sun-Rype's Sparkling Rooibos Tea Raspberry. While the price is a bit off-putting, I really did enjoy the raspberry flavour. It'd be nice if the price was lower because I don't see this being more than the occasional treat. That said, I really enjoyed the flavour. I think it'd great if mixed with some lemonade to help cut the sweetness while adding some fresh lemon flavour to the raspberry. It'd also be great with some gently muddled mint leaves, poured over ice.
Curious about the cup rating system? Click here to learn more.