Marmalade Thumbprints by Dessert by Deb
Green Tea / Flavoured
$6.00 for 25g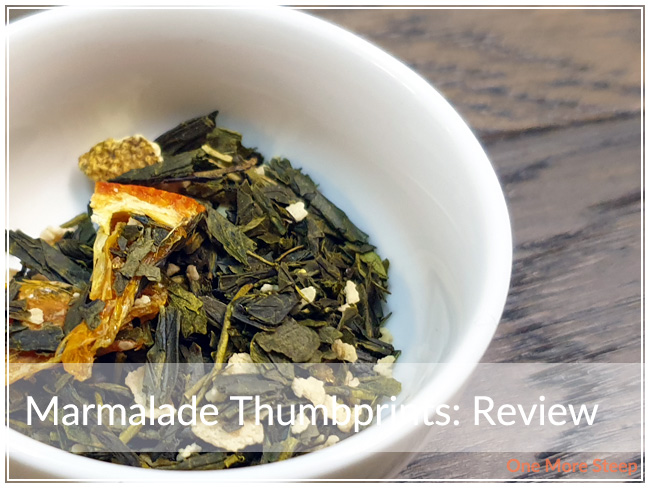 First Impressions
I received Marmalade Thumbprints as part of my Dessert by Deb subscription box, but this one is not subscriber exclusive! Marmalade Thumbprints comes in a soft pink metallic pouch with a colouful label on the front. The packaging is sealed and resealable. This green tea blend is part of the Cakes & Treats Celebration collection, and is one of many blends.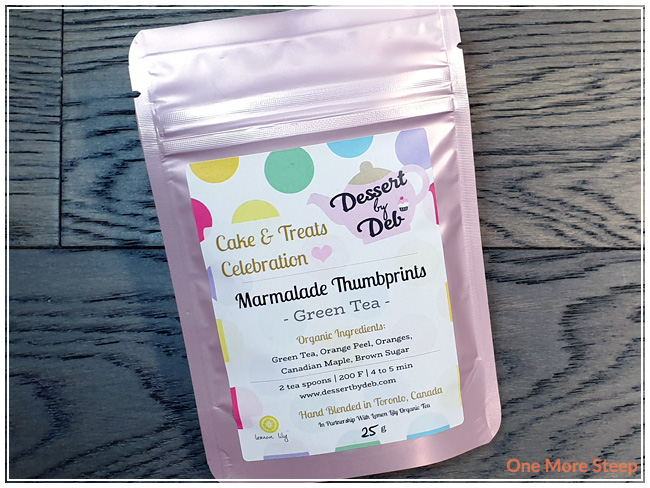 The aroma of Marmalade Thumbprints is delightfully full of citrus aromas – it's really bright and fresh smelling and reminds me a lot of summer. You can clearly see the green tea and the orange slices in it. Marmalade Thumbprints consists of green tea, orange peel, oranges, Canadian maple, and brown sugar. The green tea base is lovely to look at, and all of the ingredients are organic.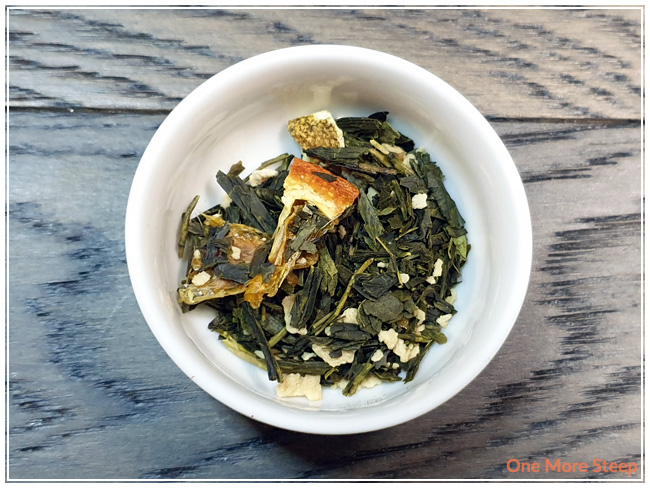 Preparation
Dessert by Deb recommends steeping Marmalade Thumbprints in 200°F (93°C) water for 4 to 5 minutes. I opted to do an initial steep of Marmalade Thumbprints for 4 minutes.
First Taste
Marmalade Thumbprints steeps to a lovely light shade of sunshine yellow. There's a strong citrus/orange aroma from the tea itself. The flavour is sweet, it is orange-forward. I found that the brown sugar is noticeable in the steeped tea, lending that sweetness to the tea and it really evokes the feeling of baked goods with having that brown sugar be present. This green tea blend did great being steeped at 200°F (93°C) with zero bitterness and being pleasantly smooth.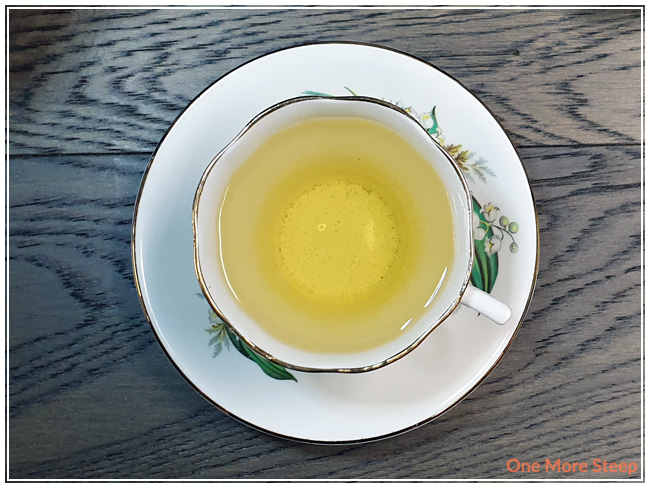 A Second Cup?
I resteeped Marmalade Thumbprints twice, I found that the best steep was honestly the first one because the brown sugar flavour was gone after the initial steep. Which, to be fair, means you taste more of the green tea base… but I kind of fell in love with the brown sugar notes with the citrus flavours.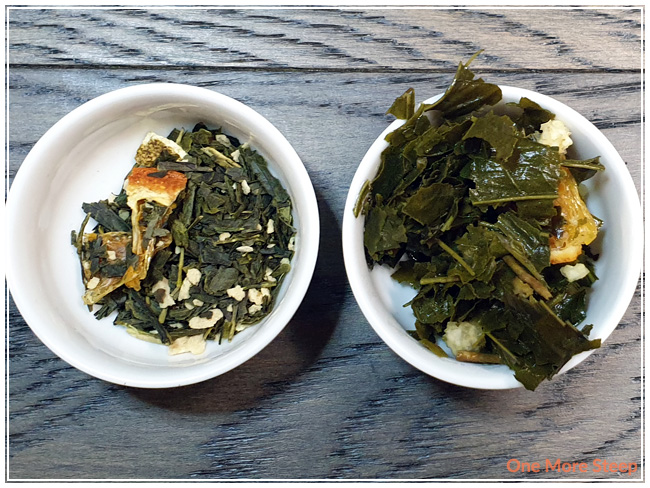 My Overall Impression

I loved Dessert by Deb's Marmalade Thumbprints. I really enjoyed how intentional the ingredients were in this blend in creating a feeling of citrus and warm baked goods, I love the addition of brown sugar for that and just how strong the citrus notes are from dry leaf to steeped tea. It makes for a pleasant cup of tea. I'm not disappointed that the green tea wasn't as obvious, because the warmth from the orange and brown sugar more than makes up for it. I enjoyed this both hot and cooled down – I think it'd be great as an iced tea because the existing orange flavour would really lend itself well to that.
Curious about the cup rating system? Click here to learn more.