Shi Feng Long Jing by Masters Teas
Green Tea / Straight
$29.00USD for 1.5oz (43g)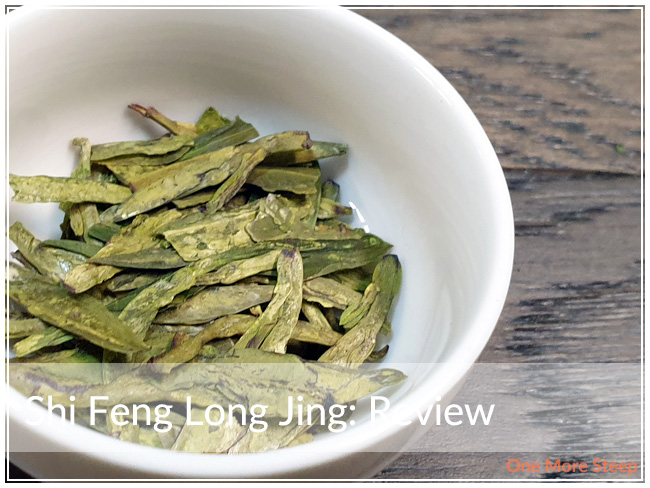 Masters Teas has provided me with Shi Feng Long Jing for the purposes of writing an honest review.
First Impressions
Shi Feng Long Jing is an offering from Masters Teas from this year's spring harvest – which is entirely something I'm interested in because who doesn't want access to newly harvested tea? Long Jing is also known as Dragonwell (which you may have heard of before), and is one of the more well known types of teas to come out of China. This particularly one comes from Zhejiang, China and is grown at 500m above sea level, and was hand picked, which helps to minimize damage to the leaves and the plant itself.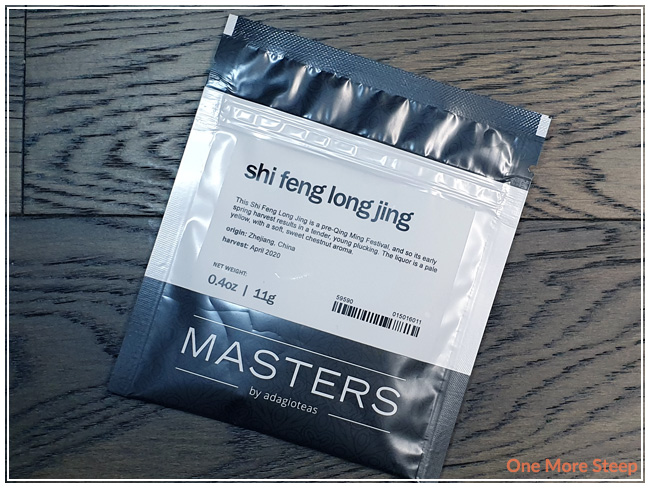 The tea itself has some beautiful light spring green colours – the leaves are long and flattened, which is a familiar characteristic for dragonwell teas. The colour is incredibly vibrant, and there's just the slightest nutty aroma coming from the tea.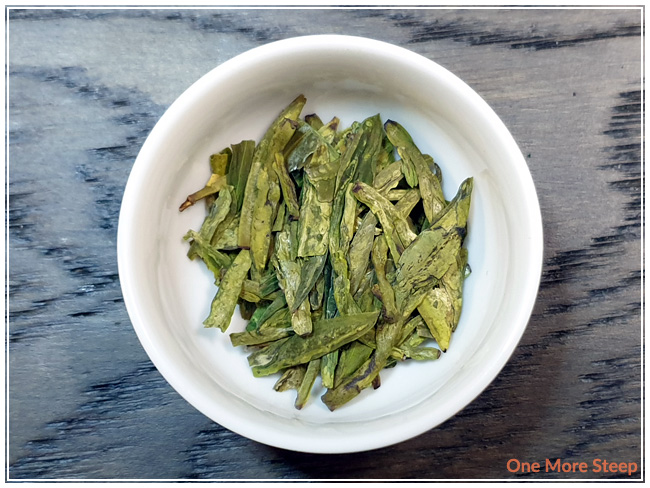 Preparation
No steeping instructions on the packaging, but from their product page, Master Teas recommends steeping Shi Feng Long Jing in 170°F (77°C) water for 2 to 3 minutes. I opted to do an initial steep with 175°F (79°C) water that had been cooled for about 5 minutes and then used to steep Shi Feng Long Jing for 2 minutes.
First Taste
Shi Feng Long Jing steeps to a very pale yellow colour. There's a definitely grassy and nutty aroma to it. The flavour is quite subtle, but it's a smooth cup of green tea for sure. The grassy notes are more prevalent while the nutty flavours linger at the tail end of each sip. There was zero bitterness or astringency at the water temperature I used, and the length of steeping time that I used – something greatly appreciated.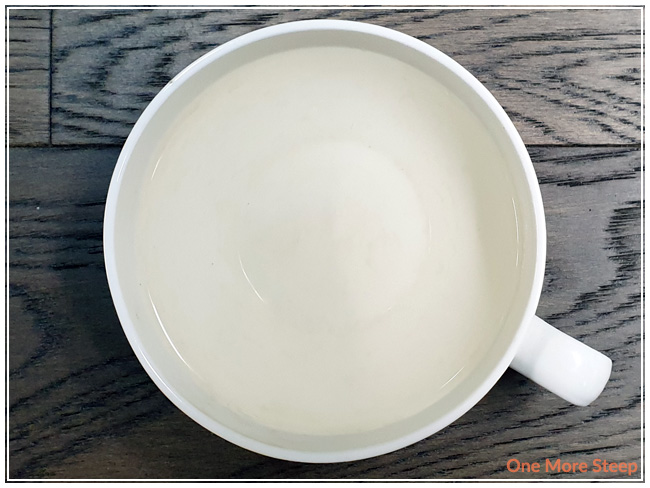 A Second Cup?
I resteeped Shi Feng Long Jing seven times (eight steeps total), adding an additional 30 seconds for each subsequent steep. The tea itself became more yellow as I steeped it, and the flavour got stronger. The grassy notes get strongest by about the third or fourth resteep, which is pleasant to experience.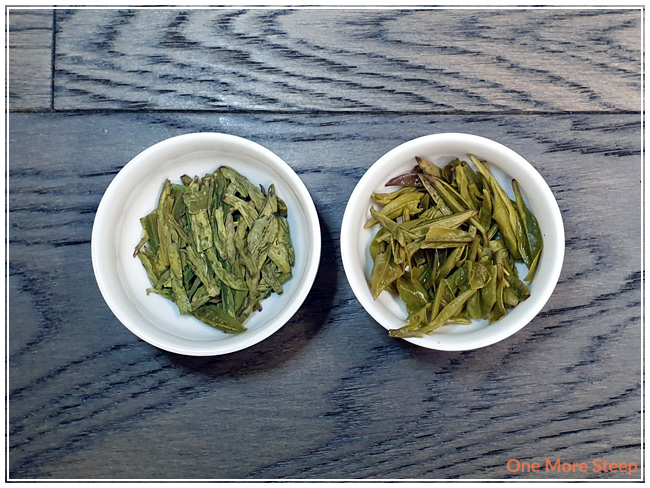 My Overall Impression

I loved Masters Teas's Shi Feng Long Jing. I'm a sucker for a decent cup of dragonwell, and Shi Feng Long Jing surpassed my expectations. I loved the opportunity in getting to try a newly harvested tea, and it stood up very well to being resteeped over and over again, so I would highly recommend doing that in order to experience the subtle flavour changes, and getting your money's worth from this tea since it isn't on the cheaper side of things. The savoury notes from this year's dragonwell would make it a great pairing for a meal.
Curious about the cup rating system? Click here to learn more.