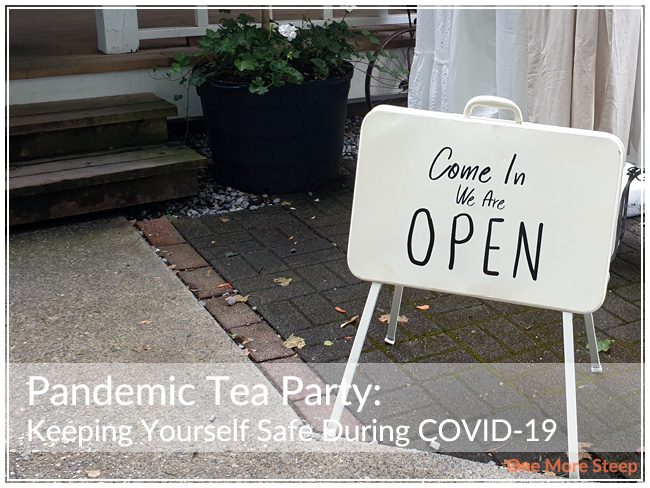 It's been a long while since I last went out for afternoon tea. The last time I did was back in February, so about three weeks prior to COVID-19 really making the news in North America and prior to the World Health Organization declaring a pandemic.
My life (and everyone else's) certainly has changed and as we all try to embrace the "new normal", I did go out for afternoon tea last month at one of my favourite locations (Little White House in Fort Langley, BC – I've shared a review on Little White House before!). Restaurants have been operating on a pretty low-key basis. For a while it was only take-out or delivery available, and slowly dine-in has been opening up in British Columbia. Things have really changed, so I wanted to share a bit about my experience and also what you should be looking out for to help keep yourself safe!
Responsible restaurants should be actively engaged in contact tracing. Contact tracing is something that is required by the province of British Columbia – it's their way of being able to contact people in the event that someone who works or visited an establishment tests positive for COVID-19, it makes it possible for public health workers to get in touch with everyone. This is also required in British Columbia for gatherings that are privately held. Not all places require this, but it's always a good idea for a public health issue like a pandemic.
Servers and front-of-house staff should be wearing masks. Hand sanitizer being available at the door is a huge plus, as hand hygiene should be actively encouraged for everyone. I've been to restaurants that require preordering (like Little White House insists on), and also ones that provide mobile menus or paper menus if they're unable to dedicate a staff member to sanitizing menus between guests.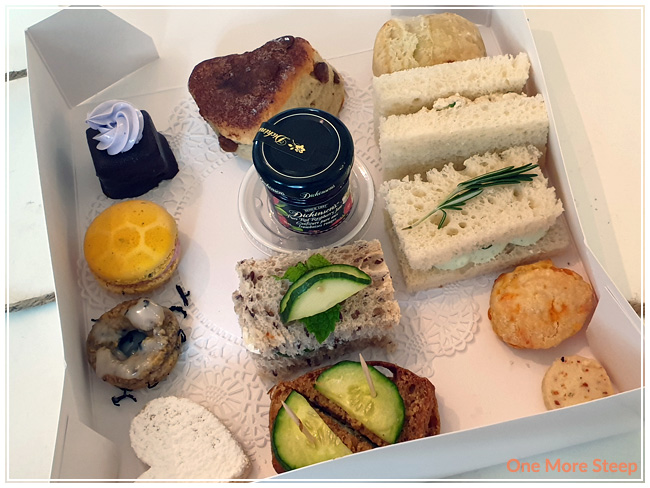 Cleanliness is at the top of everyone's mind. What I really appreciated with what Little White House did is that they had set menus and it was individually boxed when served at the table. Everything was a single serving, very neatly presented. I do think it does present more waste, but a lot of it is recyclable (without knowing the composition of the clear front window or cup liner). Other restaurants I've been in have offered food on reusable plates (so like before), but the boxed up afternoon tea set lends itself really well as a "tea to go" set for people who want to take it home to eat, or to find a picnic table in a park.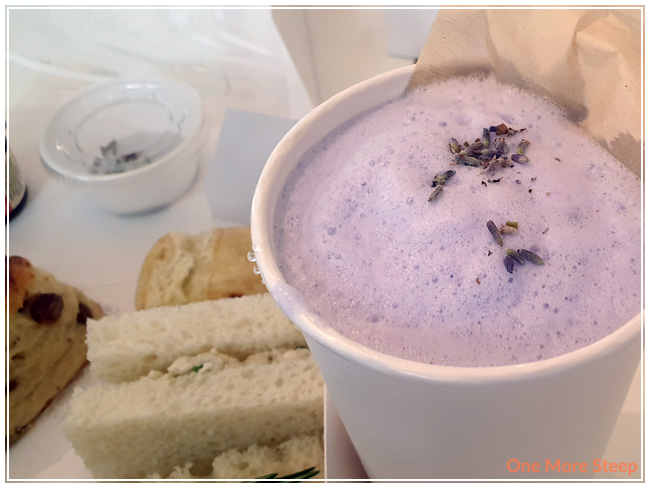 I know that a lot of people are nervous about eating out, especially for a little gathering like an afternoon tea party, so here are some of things to consider to keep you and your loved ones safe:
Are people wearing masks in the waiting area? How about servers and front-of-house staff?
Do you see hand sanitizer available? Are they encouraging hand hygiene for patrons?
Are the tables spaced out appropriately? 6 feet is a minimum that tables or booths should be spaced out unless there are other physical barriers between tables and booths.
Be mindful of who you're inviting out with you. It's still a good idea to keep your social bubble on the smaller side. If one of your BFFs is hanging out with a different group of friends on a daily basis and engaging in less than safe practices, it's okay not to invite them. You have to protect yourself first.