Emerald Jade by DavidsTea
Green Tea / Straight
$8.98 for 50g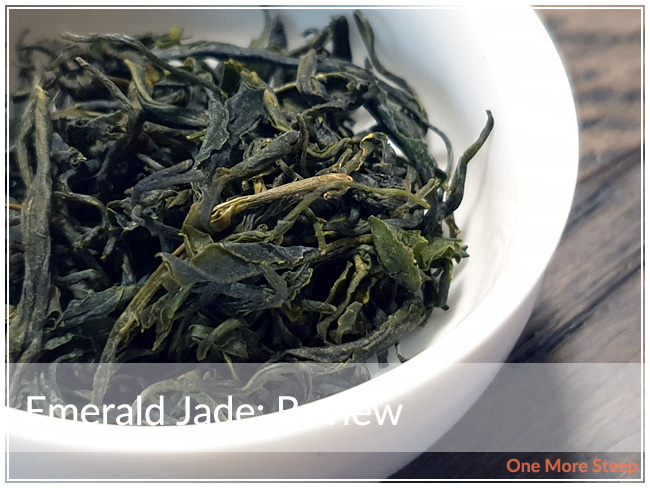 First Impressions
Emerald Jade was another online purchase, in part because I was curious and because I'm a sucker for a traditional/straight green tea. Some of the straight teas that DavidsTea has sourced out have been some of my favourites, and it's nice that they're not too difficult to get my hands on. Emerald Jade comes in a sealed, resealable silver pouch with a green label on the front. I still find that the label is hit or miss for me, the print is just so small that I feel like anyone with any vision problems will just have issues reading it.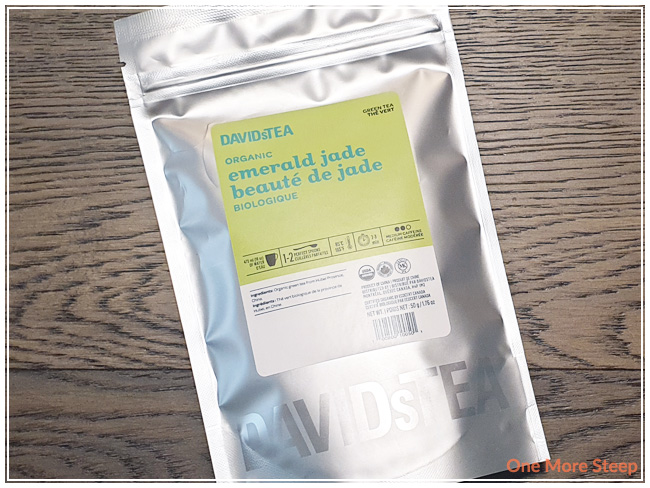 That said, Emerald Jade is described as an organic green tea from Hubei Province, China. The leaves themselves are quite dark in colour, very dark shades of green overall. The leaves are short and wiry. The aroma of the leaves are earthy and grassy, with just a hint of fruity sweetness.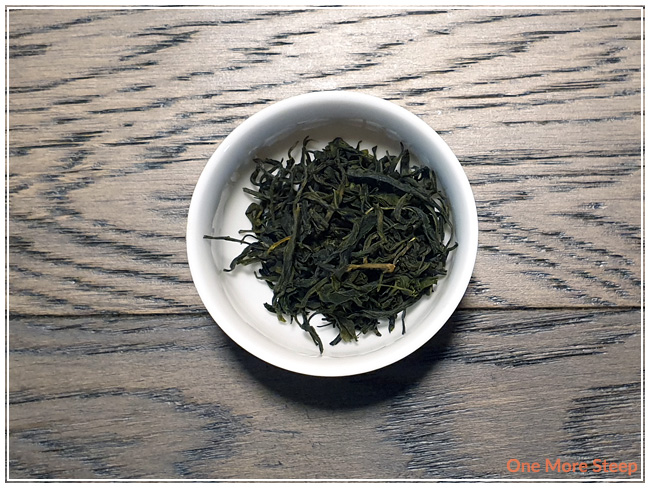 Preparation
DavidsTea recommends steeping Emerald Jade in 85°C (185°F) for 2 to 3 minutes. I opted to follow the recommended water temperature and do an initial steep of Emerald Jade for 3 minutes.
First Taste
Emerald Jade steeps to a pale yellow. It has a very mild aroma to it. There's a slight grassy aroma to it, which I like. When sipped, I find that it has some soft grassy notes, and a bit of a nutty finish. There is a nice light sweetness to it, with hints of umami. Nothing too over the top, nothing that really punches you in the tastebuds with flavour, but nothing offensive about it either. I could see this easily being oversteeped, so mind your steep times.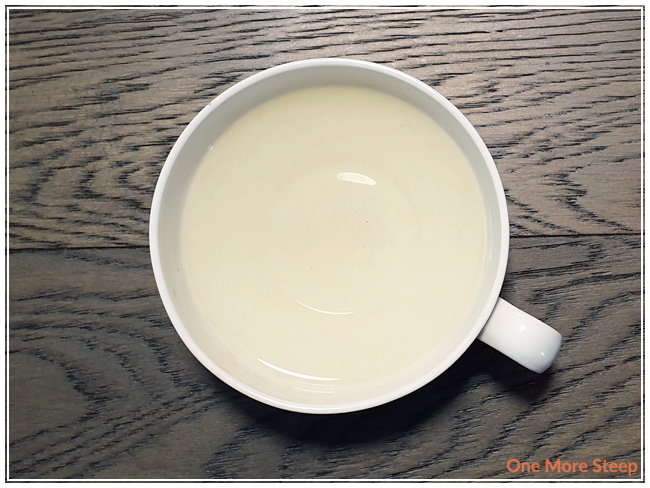 A Second Cup?
I resteeped Emerald Jade six times (seven steeps total), where I added an additional 30 seconds for each subsequent steep. The tea became more of a golden yellow colour as I steeped, especially for the first two resteeps. The flavour got a bit more umami, a touch salty, and that nutty finish became more pronounced. It made for a nice cup of tea.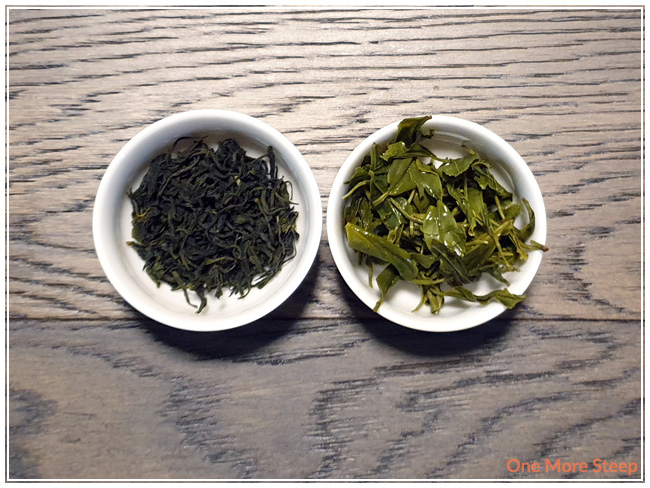 My Overall Impression

I loved DavidsTea's Emerald Jade. I found it just made for a very pleasant cup of tea. I loved the quality of the leaves – it was so easy to resteep and drink. Emerald Jade tasted pleasant, albeit fairly light on flavour for those who are more keen on stronger teas. Definitely a tea for someone who's more used to straight/traditional green teas, I could see someone who's fairly used to blends or teas with a more robust flavour profile to find this to be weak or boring. I personally found it lovely, and think it would be fun to experiment with cold steeping it.
Curious about the cup rating system? Click here to learn more.