Marshmallow Crispy Square by Dessert by Deb
Green Tea / Flavoured
$6.00 for 25g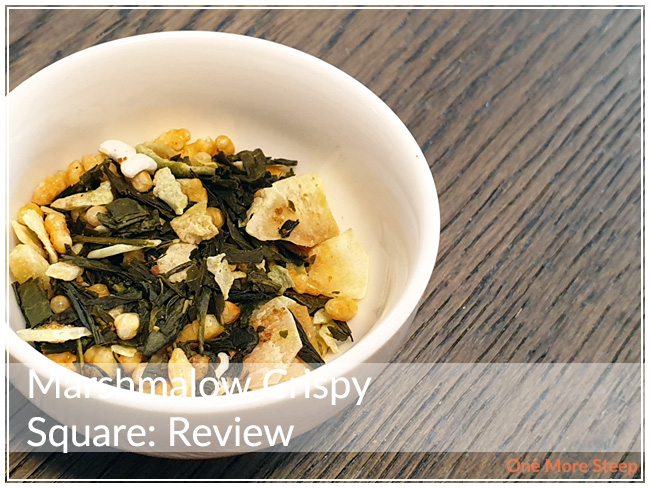 First Impressions
Marshmallow Crispy Square came in my Dessert by Deb subscription box and this one is not a subscriber exclusive so you're able to get it from her website. Coming in a shiny metallic pouch, Marshmallow Crispy Square can be seen through the clear plastic window. At first glance it looks like a genmaicha (a Japanese green tea with roasted/popped rice), but there's a bit more to it than that.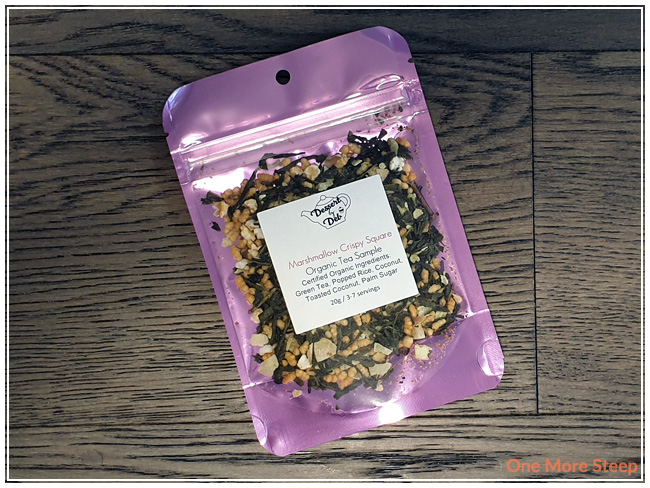 Marshmallow Crispy Square consists of organic: green tea, popped rice, coconut, toasted coconut, and palm sugar. It definitely smells like a genmaicha – it has some great popcorn notes from that rice, and there's the coconut for some added interest that just makes me want to try it out.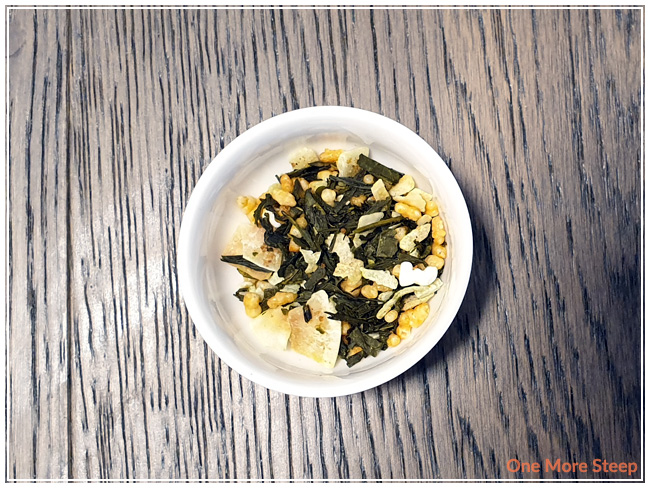 Preparation
Dessert by Deb recommends steeping Marshmallow Crispy Square in 95°C (200°F) water for 5 to 6 minutes. I opted to do an initial steep with the recommended water temperature for 5 minutes.
First Taste
Marshmallow Crispy Square steeps to an orange-brown colour. It smells like a genmaicha. The flavour is sweet, has those familiar popcorn notes from the popped rice, a nice amount of umami from the green tea base, and then there's the coconut. It's not as forefront as I expected in the flavour profile, but I think that's because the popped rice is so strong – which isn't a bad thing! There is the natural sweetness from the coconut, and it has a nice flavour, just playing in the background and it adds a nice tropical pizzazz to the tea.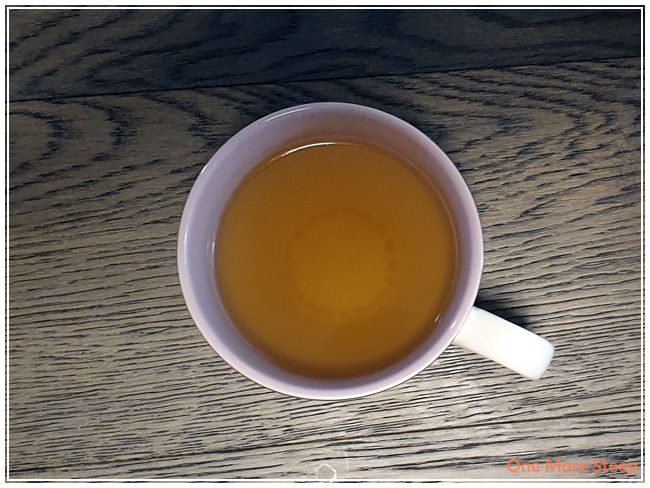 A Second Cup?
I resteeped Marshmallow Crispy Square and found that the flavour wasn't quite what it was in the initial steep. I found it to be less sweet, with less coconut notes and muted of the popcorn flavours. It was a decent resteep, but I prefer the initial steep much more overall.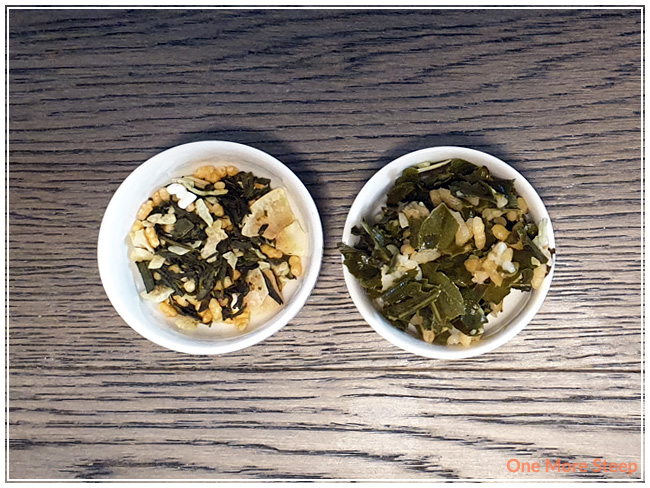 My Overall Impression

I liked Dessert by Deb's Marshmallow Crispy Square. While I didn't really get the marshmallow notes, I definitely found the popped rice did a great job of providing the aroma of the iconic cereal in the treat. This is a lovely twist on a classic traditional Japanese tea, and as a fan of genmaicha it was a nice tea to drink. It does lovely as a hot tea, and I think it'd be nice iced (I do love an iced genmaicha!), I think the coconut would really shine in an iced tea preparation.
Curious about the cup rating system? Click here to learn more.