Vanilla Bean Black by DavidsTea
Black Tea / Flavoured
$8.98 for 50g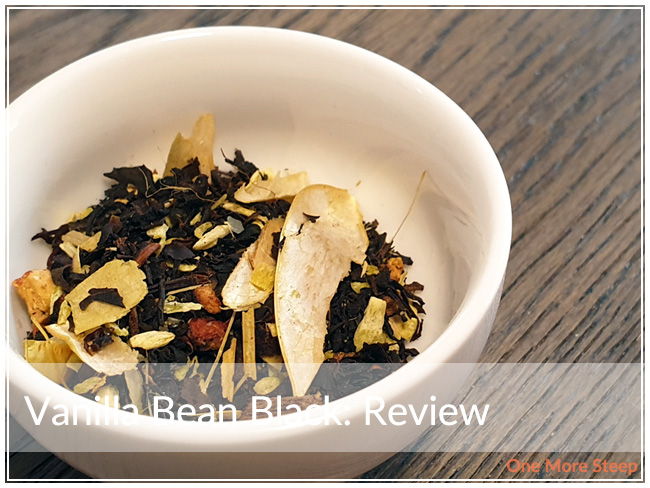 First Impressions
Vanilla Bean Black was one of those on-a-whim purchases I had (I feel like those have been happening more and more frequently with COVID-19). This black tea blend comes in a familiar silver sealed, resealable pouch. I like the classic teal against the navy blue that's used for black teas, it's nice! When I opened the packaging, I was first met with a nice whiff of vanilla – it definitely lives up to the name, at least in aroma.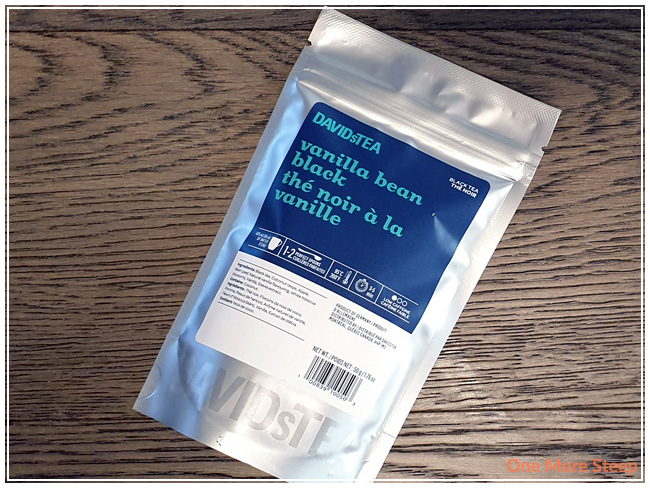 Vanilla Bean Black is quite pretty. This blend consists of: black tea, coconut rasps, apple, bean peel, natural vanilla flavouring, white hibiscus blossoms, vanilla, and stevia extract. The coconut is noticeable once I got the dry leaf out of the packaging, the vanilla definitely takes centre stage though.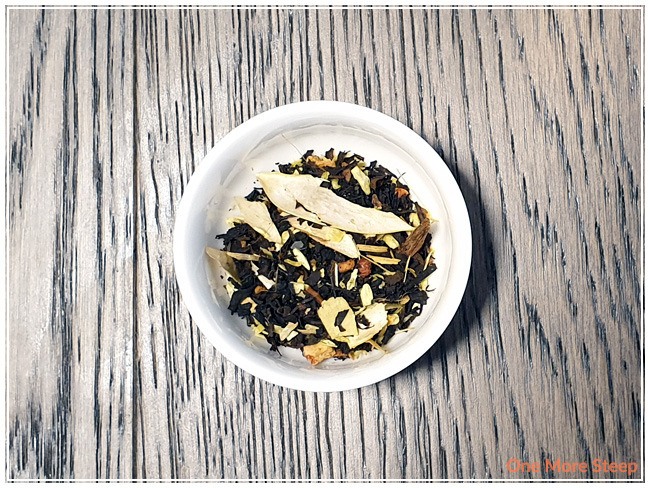 Preparation
DavidsTea recommends steeping Vanilla Bean Black in 95°C (200°F) water for 3 to 5 minutes. I opted to do an initial steep for 5 minutes.
First Taste
Vanilla Bean Black steeps to a lovely light golden yellow. There's a pleasant vanilla aroma to it that reminds me a lot of stepping into a bakery. It just has that pleasantness to it. I found it to be sweet, I could taste vanilla and the coconut in the background. The black tea base has a pleasant robustness to it that reminds me of the black tea found in breakfast blends. Just a hint of malt from the black tea that goes really well with the vanilla. Vanilla Bean Black has a nice amount of sweetness to it, which I think comes from the combination of apple and stevia, and I don't find the usual weird aftertaste from the stevia, which is nice.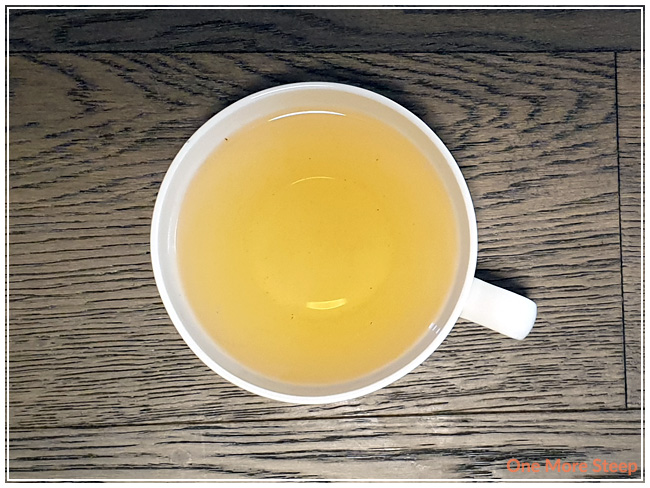 A Second Cup?
I attempted to resteep Vanilla Bean Black, and with a steep for 6 minutes, I found the flavour to be lacking. There's only a mild amount of vanilla in the aroma of the tea and flavour in the tea. It's not as enjoyable as the initial steep, so I would personally only do the one steep with the Vanilla Bean Black leaves.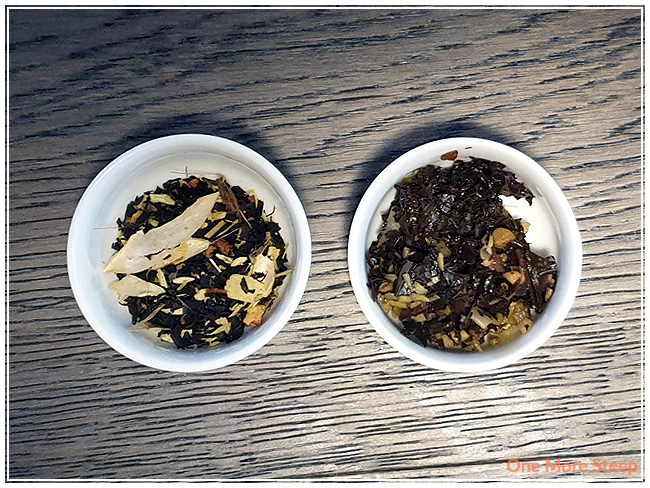 My Overall Impression

I liked DavidsTea's Vanilla Bean Black. I found the flavour to be really enjoyable, and the flavour with all of that vanilla to be quite pleasant! I think it would have been nicer if it had resteeped better to get to have that flavour again. I liked the level of sweetness, and think adding some creamer would make this a nice dessert tea or a great addition to your at-home afternoon tea menu.
Curious about the cup rating system? Click here to learn more.