Thai Coconut Milk Tea by Dessert by Deb
Black Tea / Flavoured
$16.00 for 75g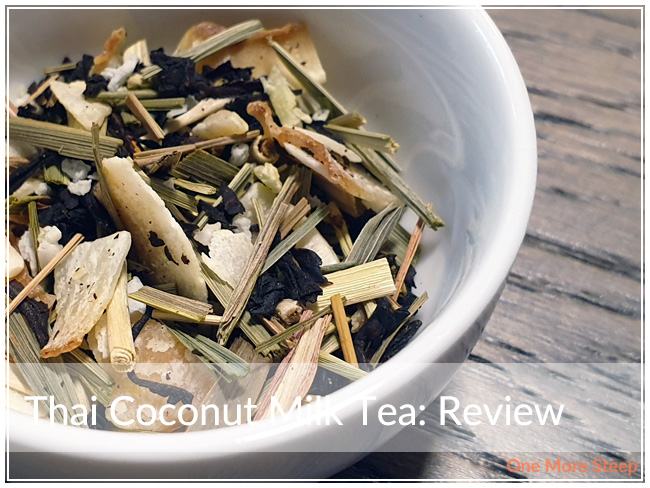 Thai Coconut Milk Tea is an exclusive blend for Dessert by Deb subscription subscribers and is available for purchase by subscribers only at this time.
First Impressions
Thai Coconut Milk Tea came as part of my Dessert by Deb subscription box, and the name really intrigued me. As you may know if you've been following my blog and Instagram (@onemoresteep) for a while now, I'm a huge fan of Hong Kong Style Milk Tea. It's something that I've grown up drinking. But Thai milk tea? Not something that I'm too familiar with. I think I tried it at a Vancouver Tea Festival, but not something that I'm super familiar with.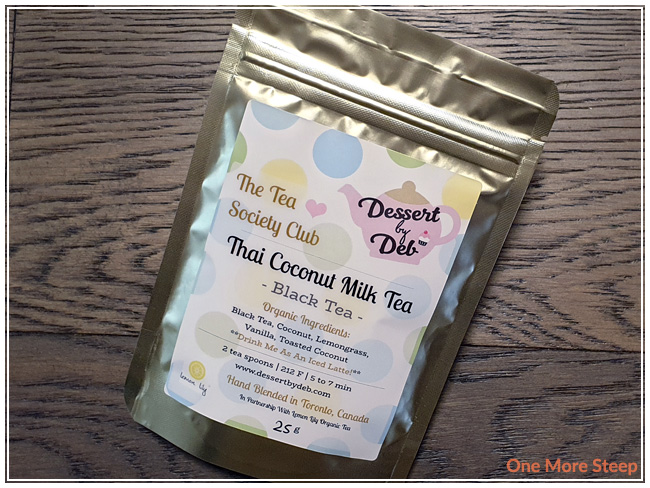 This black tea blend came to me in a sealed, resealable golden pouch. When I opened the package, the thing that really caught my attention first was the smell of the coconut and lemongrass. I do love the brightness of lemongrass, so it's a pleasant aroma. Thai Coconut Milk Tea consists of organic: black tea, coconut, lemongrass, vanilla, and toasted coconut. It's quite a pretty dry leaf: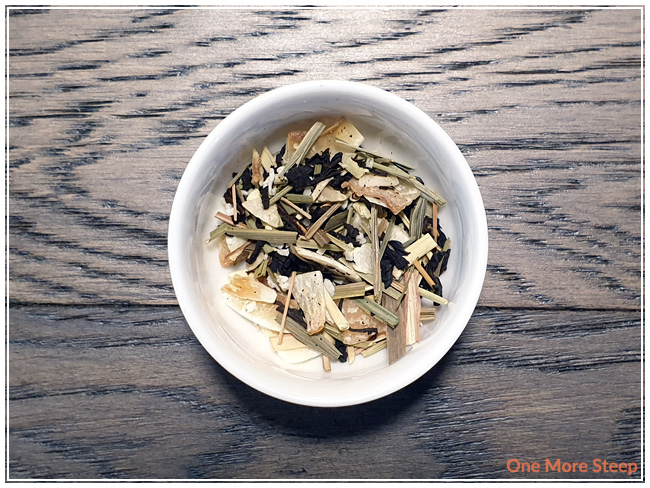 Preparation
Dessert by Deb recommends steeping Thai Coconut Milk Tea in 212°F (100°C) water for 5 to 7 minutes, and to enjoy this black tea blend as an iced tea latte. I opted to follow the steeping recommendations and do a steep for 6 minutes. I added the tea to ice in a tall glass, and topped it off with organic unsweetened soy milk.
First Taste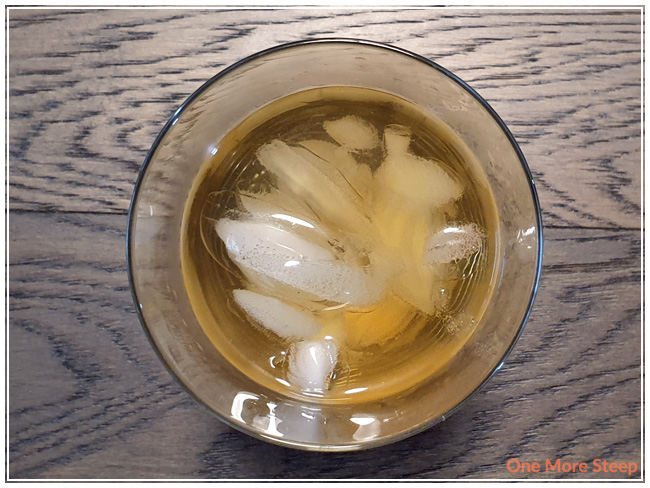 Thai Coconut Milk Tea steeps to a light golden yellow. There's a nice fragrance of coconut and lemongrass, I don't really notice the black tea base when I tried it straight. It's kind of nice, but not too exciting when drank plain. After topping off the tea with some soy milk, the colour turns to a milky light tan colour (perhaps too much milk to tea?). The flavour is nicely coconut and lemongrass, with hints of black tea which shines a bit more than it did when I tried it plain. It's not as sweet as I was expecting, but there were any super sweet ingredients in the blend, and nor did I add sweetener.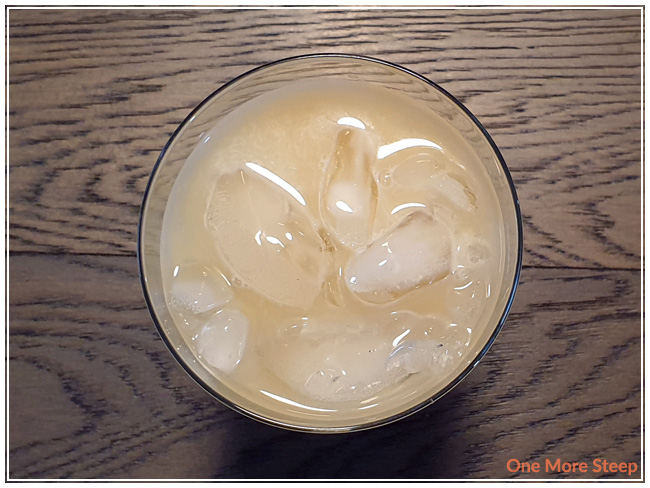 A Second Cup?
I attempted to resteep Thai Coconut Milk Tea once, but found that the flavour with the coconut and the lemongrass wasn't really present compared to the initial steep. I would recommend just the initial steep if you're interested in having it as intended (as an iced latte).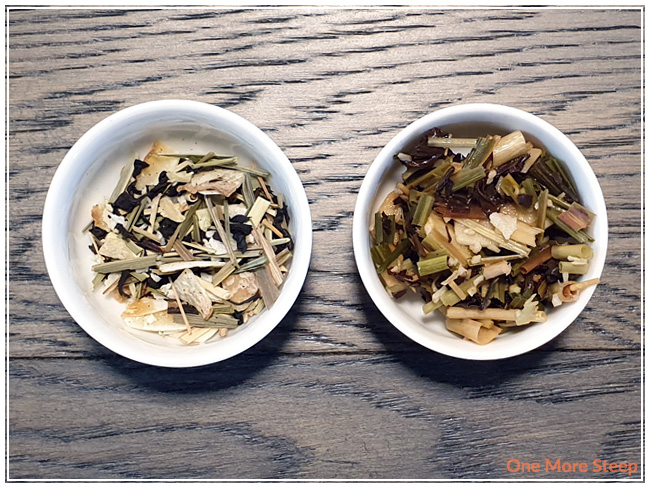 My Overall Impression

I liked Dessert by Deb's Thai Coconut Milk Tea. For a nice at-home iced tea latte option, I found Thai Coconut Milk Tea to be pleasantly flavourful. I think the black tea base could be stronger, but the coconut and lemongrass notes are pleasant. I would recommend to prepare it as intended (iced latte versus straight/plain), and perhaps adding some form of sweetener to really have a nice tropical milk tea vibe (rock sugar would be a great option!).
Curious about the cup rating system? Click here to learn more.