Long Jing (Dragon Well) by Teakan
Green Tea / Straight
70g for $30.00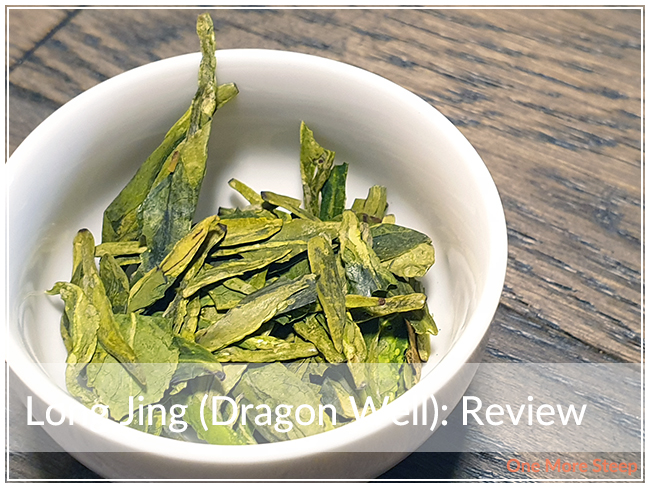 Long Jing (Dragon Well) is one of five teas from Teakan's Tea Exploration Kit (Volume 2) and makes up 15g of the 70g of looseleaf tea in this curated collection.
First Impressions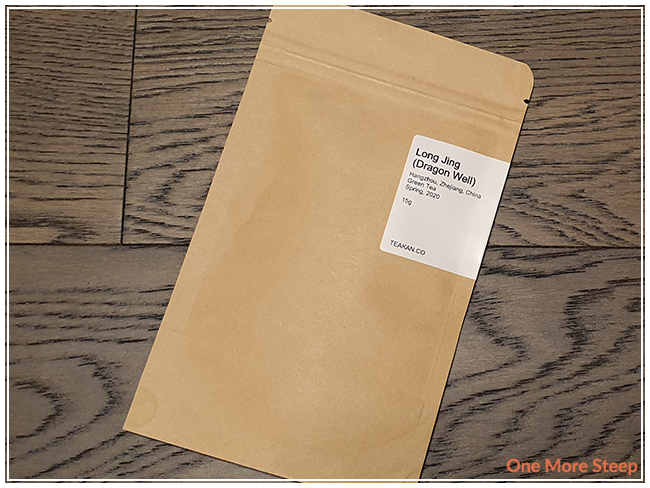 I've just been really excited about the Tea Exploration Kit from Teakan's second curated collection, so let's just dive right in! This is the second tea that I've decided to try from the kit and it's Long Jing (Dragon Well). This is a traditional Chinese green tea and I've reviewed multiple dragon wells before in the past and it's definitely a favourite in my household (…. by me). This particular Long Jing comes from Hangzhou, Zhejiang, China and was harvested in spring 2020 – so just a couple seasons ago!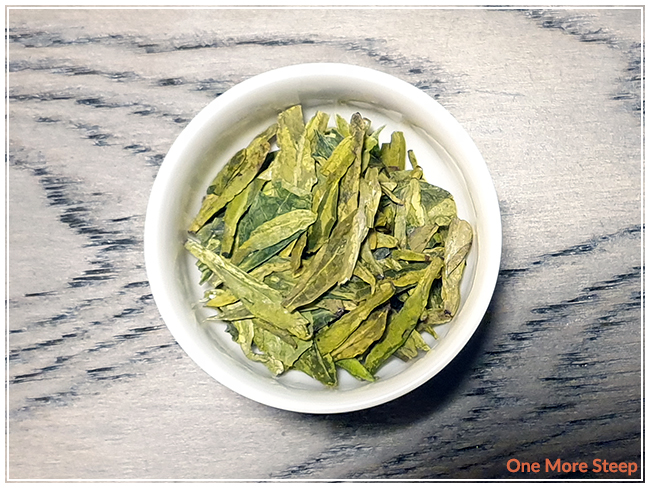 The leaves of this tea are long, flat, and a lovely bright shade of green. The dry leaf has a sweet, grassy aroma to it, and it's honestly just really pretty to look at. You can definitely tell that it's been pressed during the manufacturing process with how flatten the leaves are, but it's nice to see such intact leaves as well! It's quite pretty.
Preparation
Teakan recommends steeping Long Jing in 80°C (176°F) water for 2 minutes (for western style steeping) or 30 seconds (for gongfu style steeping). I opted to do an initial steep for 2 minutes with 79°C (175°F) water.
First Taste
Long Jing steeps to a fairly pale yellow on the initial steep. The aroma is a light grassy, vegetal aroma. The flavour has a hint of sweetness but lots of vegetal notes and a light background of grassy flavours. I would liken it to the flavour of bok choy, almost, with that heartier flavour of gai lan (Chinese broccoli). It has a nice sweetness that lingers though, so it kind of just ties it all together into a pleasant cup of tea. The texture makes for a slightly thickened mouthfeel, which is enjoyable as well.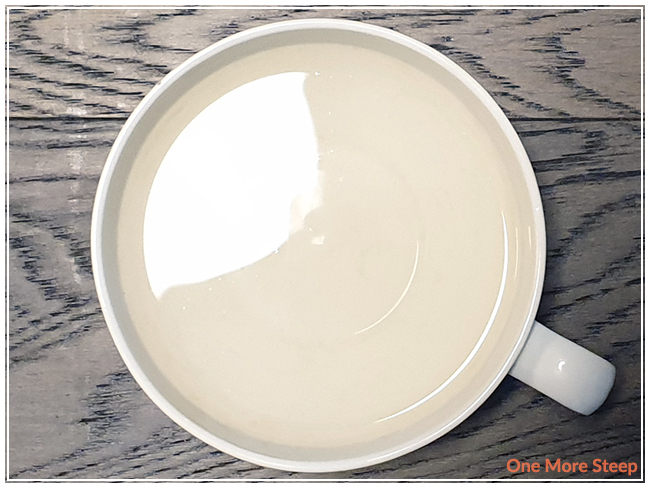 A Second Cup?
I resteeped Long Jing three times, adding an additional 30 seconds for each subsequent steep. I found that the flavour was enjoyable. The colour definitely deepened and became more of a golden yellow colour, with stronger vegetal notes over the initial grassy flavours.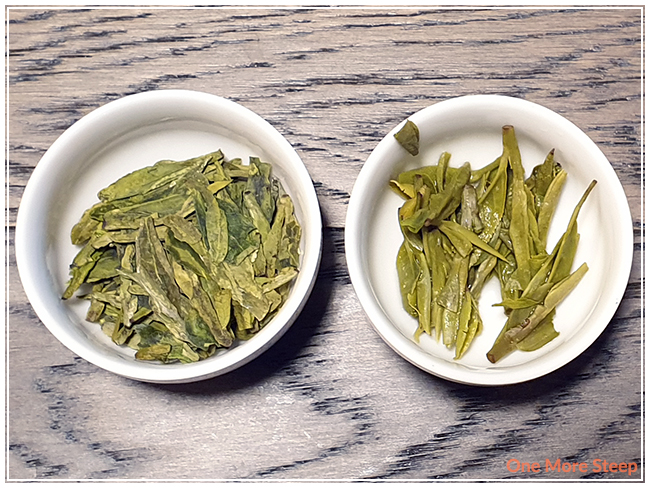 My Overall Impression

I loved Teakan's Long Jing (Dragon Well). I found it to be quite pleasant, and just steeped quite nicely – as well as resteeping. The flavour profile is nicely balanced between the vegetal and grassy flavours, and all ties in together well with the sweet notes. It's definitely a nice sweetness to it that just really makes for a nice cup of tea, and I think this is the type of green tea that would be a great introduction to someone who's not familiar with green teas – it has a nice crispness to it, and doesn't have any extra flavourings or scents to it. Simply a pure green tea – just don't slack on resteeping it.
Curious about the cup rating system? Click here to learn more.