Pumpkin Pie Tart by Dessert by Deb
Green Tea / Flavoured
$6.00 for 25g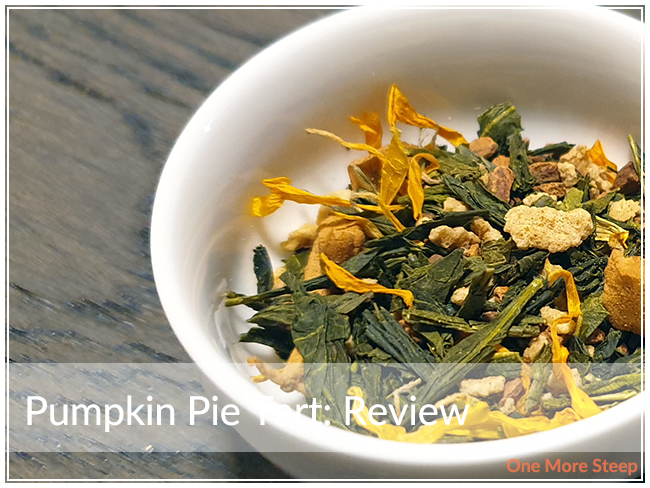 First Impressions
Pumpkin Pie Tart came to me as part of the September/October subscription box from Dessert by Deb. This seasonal green tea offering comes in a sealed, resealable bronze-copper matte pouch with a familiar colourful label on the front. I quite appreciate the colour pouch that Deb decided to go with because it lends itself quite nicely for an autumn themed tea collection since it's a very autumnal appropriate colour.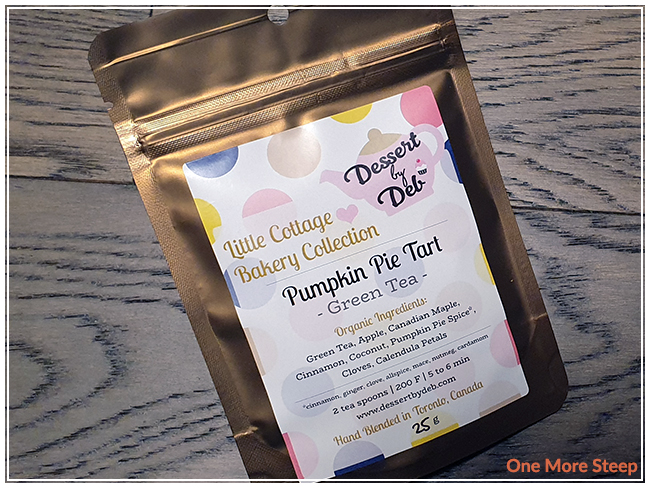 Pumpkin Pie Tart consists of organic: green tea, apple, Canadian maple, cinnamon, coconut, pumpkin pie spice (cinnamon, ginger, clove, allspice, mace, nutmeg, and cardamom), cloves, and calendula petals. That spice blend does a great job in coating a lot of the other ingredients, especially the dried apple pieces. It basically smells like I opened up a can of pumpkin pie spice mix, and really reminds me of pumpkin pie because of the blend. Cinnamon, ginger, nutmeg, and cardamom are my must-haves when it comes to a pumpkin spice blend.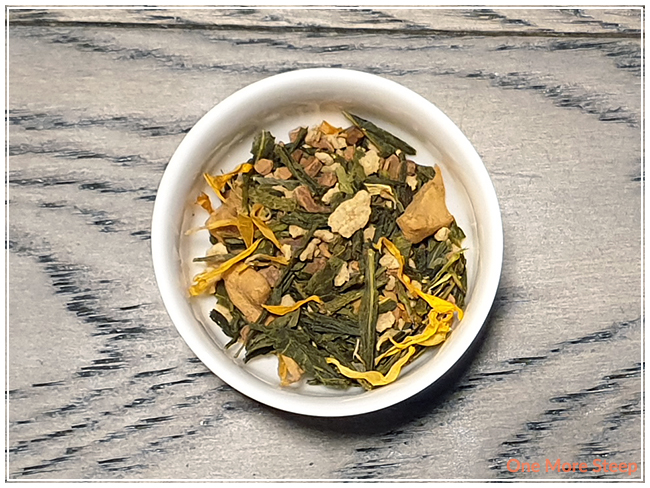 Preparation
Dessert by Deb recommends steeping Pumpkin Pie Tart in 200°F (93°C) water for 5-6 minutes. I opted to do an initial steep for 5 minutes with the recommended temperature water.
First Taste
Pumpkin Pie Tart steeps to a really pretty golden yellow-orange colour. There is some dusty bits that escaped through the stainless steel infuser, but I don't think it's the actual tea leaves themselves and it's the spices since they're so fine. The aroma is pumpkin pie spice, definitely. The flavour of the green tea blend is interesting – I get a lot of the spice blend, and then there's a nice level of sweetness that I think comes from the Canadian maple and possibly the apple. There's a fruity background that isn't as strong as the pumpkin spice blend, and slight sourness that I think comes from the apple as well. I don't really taste the green tea base, but that's because the spice blend is just that much more overwhelming in flavour. The sweetness from the maple definitely make it tastes more like a dessert, and it has a nice thicken mouthfeel to it as well.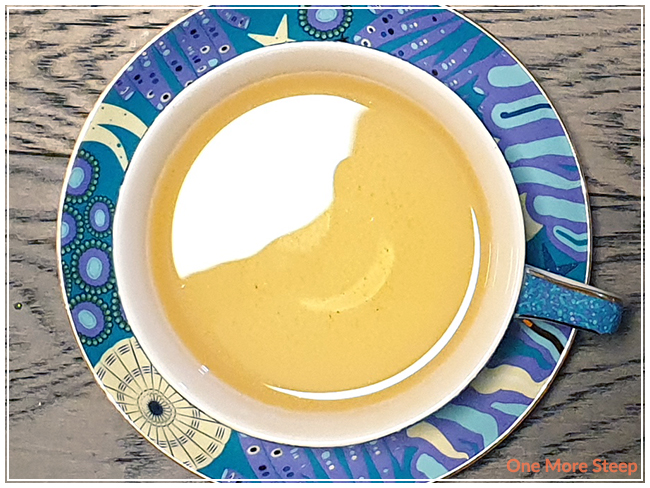 A Second Cup?
I attempted to resteep Pumpkin Pie Tart once, but found that the spice level just wasn't as present as I would have liked, especially when compared to the initial steep. I would suggest steeping Pumpkin Pie Tart just the one time.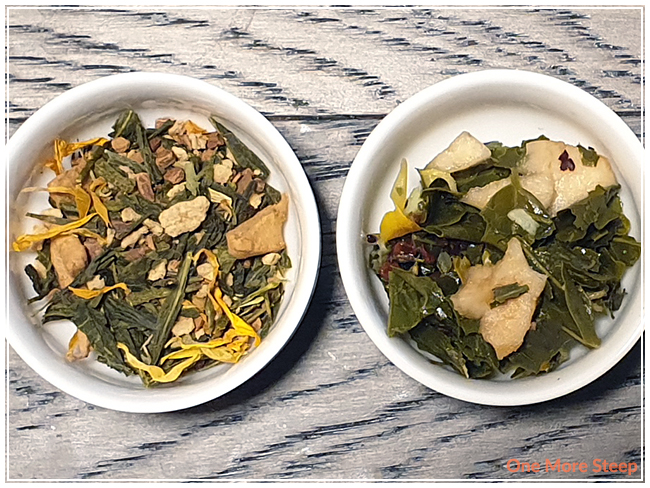 My Overall Impression

I liked Dessert by Deb's Pumpkin Pie Tart. The spice blend is well balanced with the apple and Canadian maple – it helps create some interest in the flavour profile. While the green tea base wasn't very flavour forward, although who can blame it when its competing against ginger and cinnamon? I think it's quite a creative way to blend pumpkin spice with a green tea base, I usually see the pumpkin spice blends with black tea or rooibos. It is definitely a nice blend for the fall, the spices have a pleasant warming quality. I'd love to see this one turned into a tea latte with some vanilla extract for extra coziness.
Curious about the cup rating system? Click here to learn more.