Deep Dish Apple Pie by Dessert by Deb
Green Tea / Flavoured
$6.00 for 25g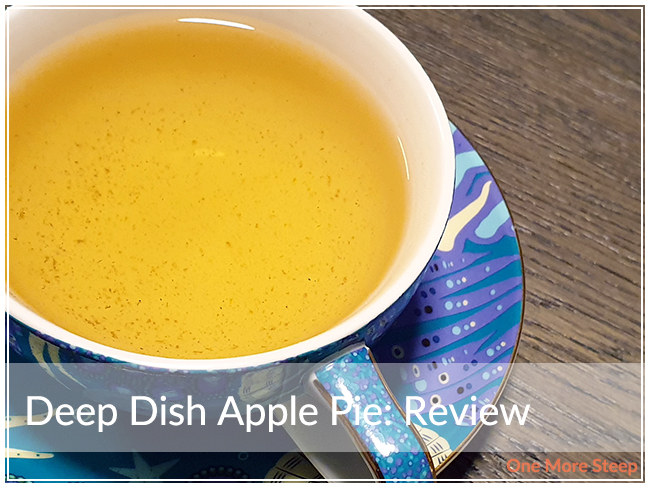 First Impressions
Deep Dish Apple Pie comes in a gorgeous deep pink metallic pouch with a clear front to the bag – I'm in love with the colour because my hair is usually that shade (when I'm able to get to the hair salon on a more regular basis). This tea came as part of my tea subscription box from Dessert by Deb, but luckily for anyone intrigued by my review, it is not a subscriber exclusive and it is a part of the Little Cottage Bakery Collection so you can order it.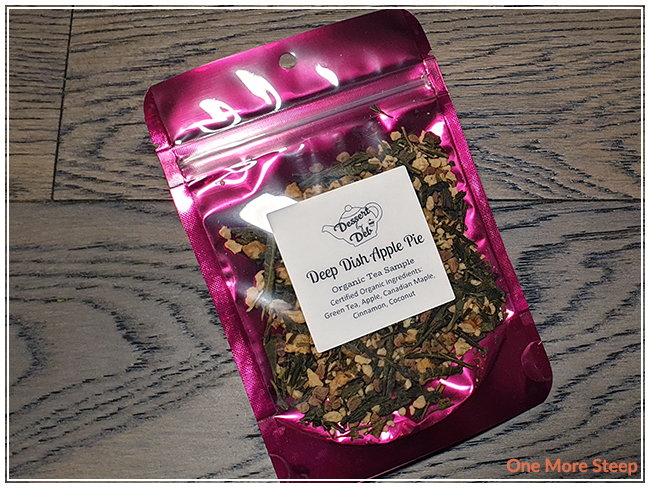 When I first opened up the pouch and scooped some of the tea out, the first thing that I noticed was just how much it smells like an apple pie. This blend consists of organic: green tea, apple, Canadian maple, cinnamon, and coconut. I don't really smell the green tea base, but I do smell the cinnamon and maple, which is what reminds me of that apple pie aroma.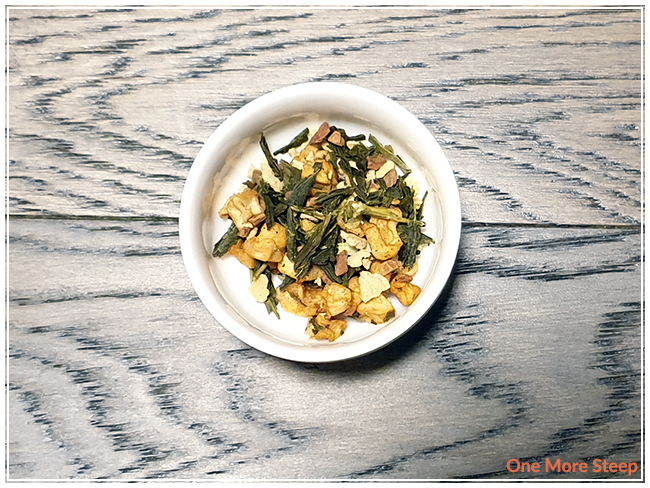 Preparation
Dessert by Deb recommends steeping Deep Dish Apple Pie in 200°F (93°C) water for 5 to 6 minutes. I did an initial steep in the recommended water temperature for 5 minutes.
First Taste
Deep Dish Apple Pie steeps to a light golden orange colour. The aroma of the tea is definitely reminding me of an apple pie. Dessert by Deb really hit the nail on the head with this one, because it also really reminds me of an apple pie when I drink it! The prominent flavours that I feel like it needs to really cement it in my head as an apple pie would be some brown sugar in addition to the maple, and then just a hint of vanilla or vanilla bean. I really enjoy the sweetness from the apple, and that rustic baked good sweetness from the maple flavour.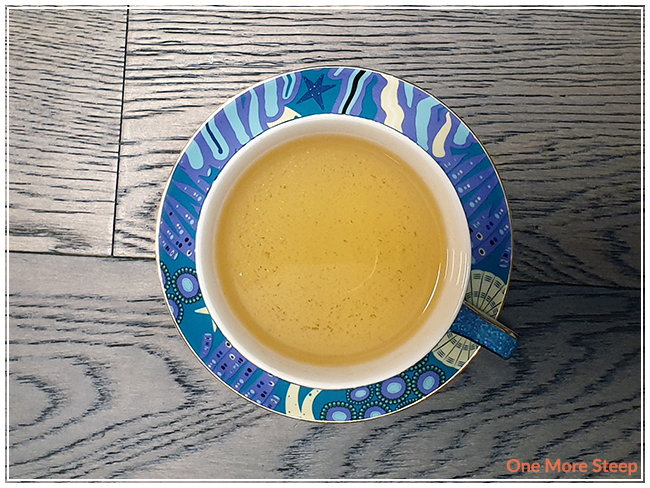 A Second Cup?
I attempted to resteep Deep Dish Apple Pie and just found that it didn't resteep well. The apple flavour wasn't nearly as strong as in the initial steep, so I would recommend steeping Deep Dish Apple Pie just the one time.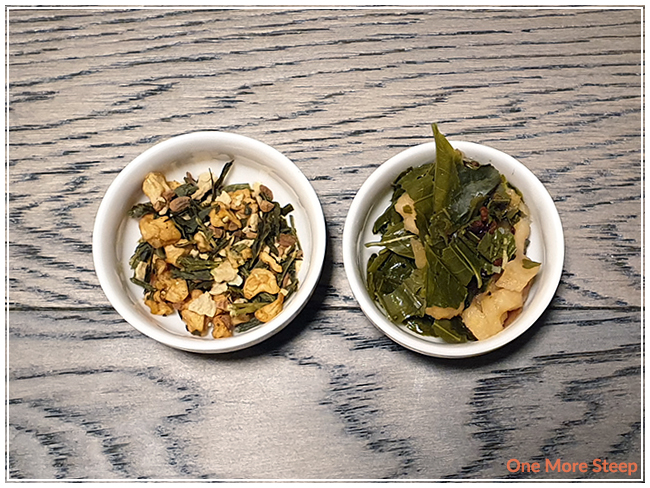 My Overall Impression

I loved Dessert by Deb's Deep Dish Apple Pie. It has the right level of flavour and sweetness to make me think of apple pie when I drink it. There's just some subtle things that would need to be tweaked for me to think that I was drinking an apple pie, and overall this makes for a lovely dessert tea since it would be significantly less calories than actually eating a slice of pie, but the flavour is just on point and makes me want to bake an apple pie and eat it too.
Curious about the cup rating system? Click here to learn more.