Bi Luo Chun by Teakan
Green Tea / Straight
$30.00 for 70g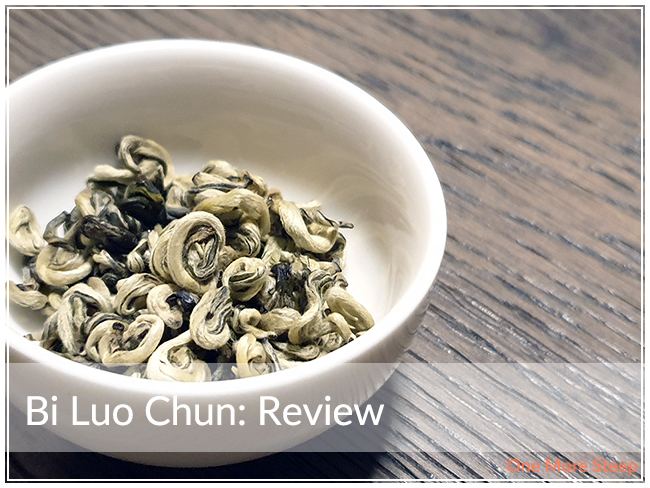 Bi Luo Chun  is one of five teas from Teakan's Tea Exploration Kit (Volume 2) and makes up 15g of the 70g of looseleaf tea in this curated collection.
First Impressions
Bi Luo Chun comes in a sealed (resealable) kraft paper pouch with the standard minimalistic label from Teakan. This is one of the teas in the Volume 2 collection that I was really looking forward to trying. I'm a huge fan of traditional Chinese green teas, and Bi Luo Chun fits the bill for sure. This particular tea comes from Pu'er, Yunnan, China and was harvested spring of 2020 (something good that came from this year?). The leaves themselves are beautiful – lovely white downy bits in the spirals that go really well with it's name (which literally translates to green spring snail).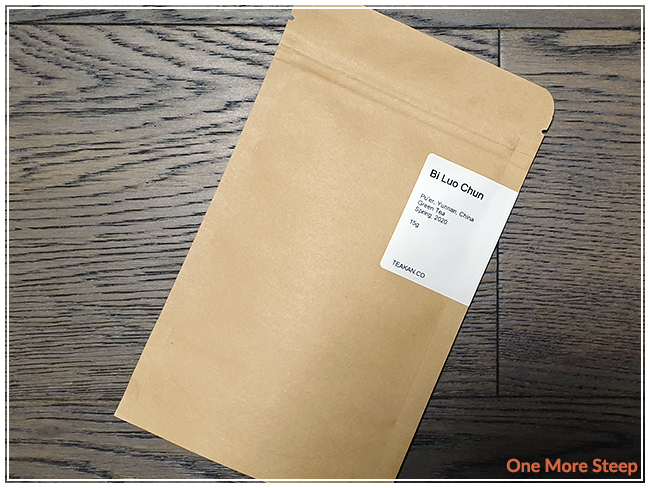 The tea leaves have a nice grassy aroma to it, very sweetly vegetal that reminds me of the smell of raw napa cabbage (which is nice and sweet when cooked – and goes very well with pork, if anyone was wondering). It's inviting and makes me eager to try this.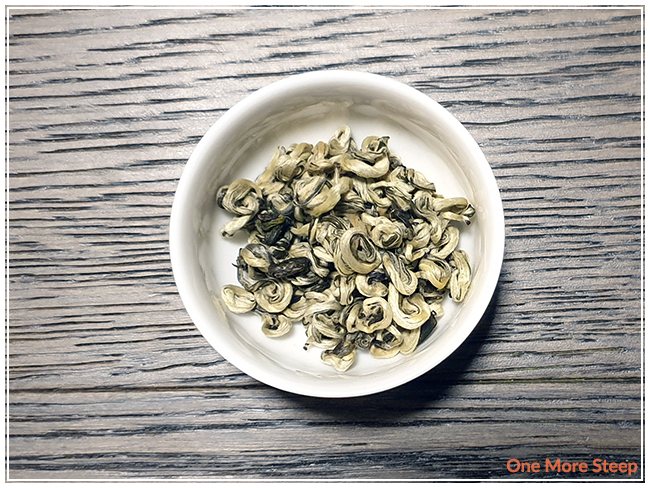 Preparation
Teakan recommends steeping Bi Luo Chun in 90°C (194°F) water for 3 minutes (western style steeping) or a rinse followed by a 15 second steep (for gongfu style steeping). I'm opted to do the western style steeping in my teapot with 195°F water heated in my variable temperature kettle.
First Taste
Bi Luo Chun initially steeps to a very pale yellow. There's a nice sweetness that wafts up from it. The taste of this green tea is a touch grassy, there's still a vegetal flavour that reminds me of napa cabbage because it has that nice sweetness. There's zero bitterness or astringency with the 3 minute steep, and I find it to have a nice thickened texture to the tea. It's got a great body to the tea, without feeling heavy. The grassy notes are sweet which really make it easy to drink.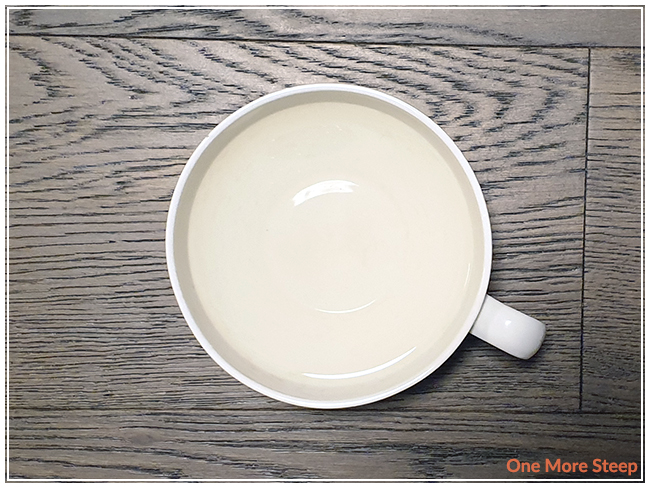 A Second Cup?
I resteeped Bi Luo Chun a total of seven times, adding an additional 30 seconds for each subsequent steep. I found the flavour to be more intense with the first and second resteep, and the tea itself was more of a golden yellow. It becomes sweeter the deeper the colour of the tea gets, which is really enjoyable.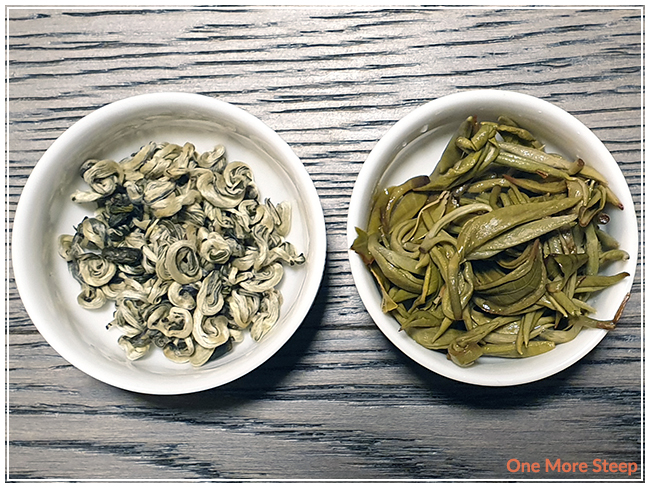 My Overall Impression

I loved Teakan's Bi Luo Chun. I was really looking forward to trying this green tea and I was not disappointed by it at all. The experience is really a journey, and getting to watch those little 'snails' open and straighten up is really a nice treat! The fact that the tea itself has a good amount of sweetness to it doesn't hurt either. I enjoyed this the most hot, although I did sip some that had been left to cool and it was pretty good too. I would highly recommend resteeping this tea because it gets better after the initial steep.
Curious about the cup rating system? Click here to learn more.