Margaret's Hope Darjeeling by Teakan
Black Tea / Straight
$30.00 for 70g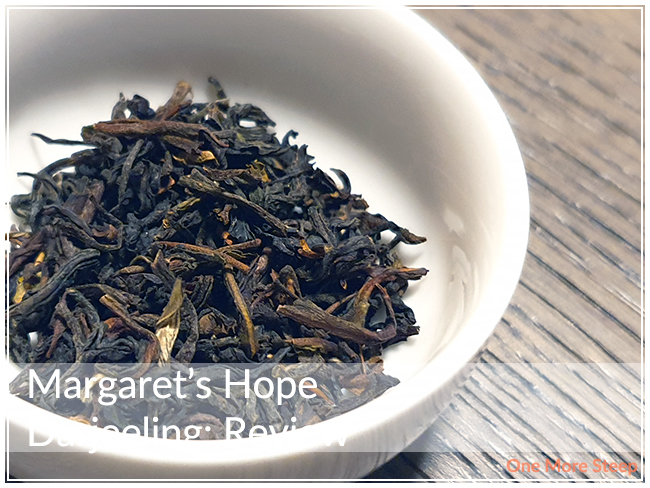 Margaret's Hope Darjeeling is one of five teas from Teakan's Tea Exploration Kit (Volume 2) and makes up 15g of the 70g of looseleaf tea in this curated collection.
First Impressions
Margaret's Hope Darjeeling comes in a sealed, resealable kraft paper pouch. The label is the minimalistic style that I've come to know and love from Teakan. I have to admit, I do appreciate the not-so-flashy packaging from time to time because it really allows for the tea to shine instead of me being overly impressed by something fancy. For those curious like I was, I did look up Margaret's Hope, and it's a tea estate in Darjeeling. The name comes from the original owner's daughter, who passed away after a visit on her way back to England. Margaret's Hope Tea Estate is also the location where the labourers of the West Bengal's tea industry first organized in 1955 to protest against low wages and unfair working conditions.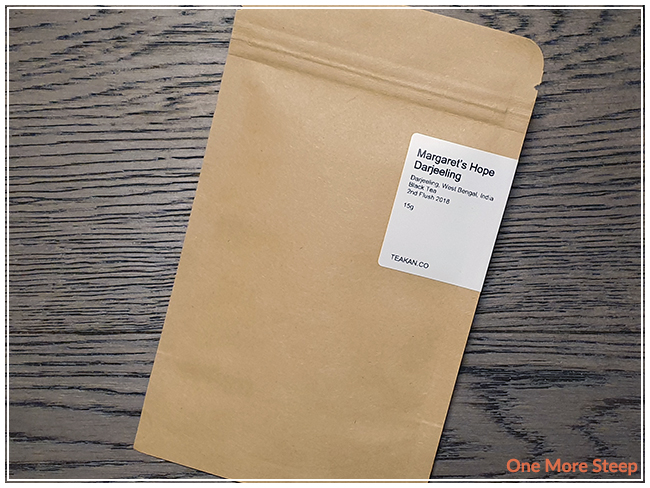 Margaret's Hope Darjeeling has some deep, dark brown leaves with some pops of cream mixed in. This straight black tea is from Darjeeling, West Bengal, India and is the 2nd flush (second harvest) of 2018. There's something heavy about the aroma of the dry leaf – earthy, sweet, grassy. A perplexing and intriguing blend of aromas all around. The leaves are on the shorter side, a bit wiry with a light twist.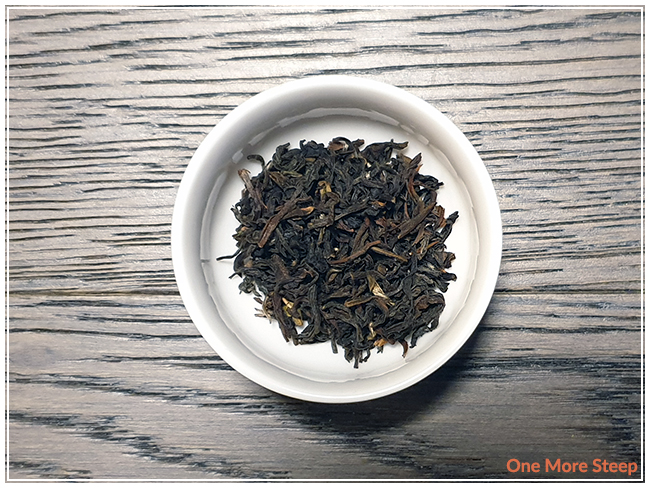 Preparation
Teakan recommends steeping Margaret's Hope Darjeeling in 85°F (185°F) for 2 to 3 minutes. I followed the steeping instructions and did an initial steep of 3 minutes.
First Taste
Margaret's Hope Darjeeling steeps to a bright golden orange. The aroma of the tea is very similar to the dry leaf – more earthy and sweet than grassy, but the grassy aroma is in the background. The texture of this tea is nice – there's a thickened mouthfeel to the tea that just allows everything to really coat the inside of your mouth. The flavour is pleasantly sweet, with a hint of astringency that rests with the grassy notes while the earthiness is more forward and really just tickles the taste buds throughout each sip. Just a pleasant to sip cup of tea.
I didn't add anything to Margaret's Hope Darjeeling as I felt that the flavour really stood well by itself. I do, however, feel like this would be an excellent tea to mix with some sweetener or cream, if you were so inclined.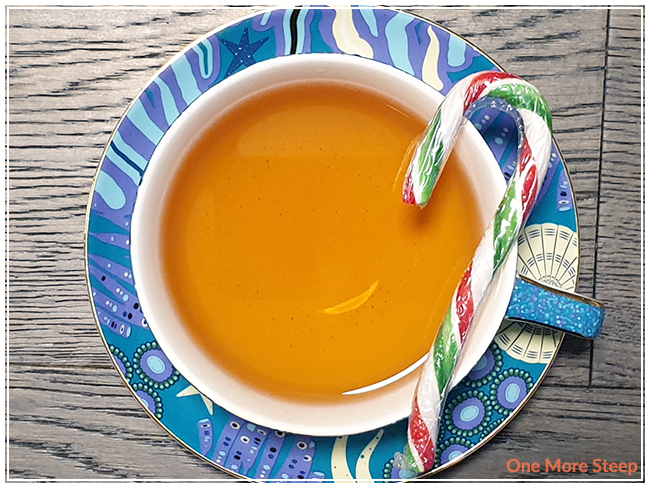 A Second Cup?
I resteeped Margaret's Hope Darjeeling twice (three steeps total), adding an additional 30 seconds for each subsequent steep. I found that the initial steep was the most flavourful, but I didn't have any issues with the slightly less flavour in the other two steeps. It was still very enjoyable cups of tea, so I wouldn't hesitate to recommend resteeping this black tea.
My Overall Impression

I loved Teakan's Margaret's Hope Darjeeling. I felt like this black tea just made for a nice cup of tea. It has a pleasant mix of flavours that were all well balanced together and did a decent job with being resteeped. It has a nice texture to it and was just easy to drink with just enough of a punch of caffeine that I could see this easily being had in the wee hours of the morning when waking up before a day shift, or anyone who needs to pull an all-nighter for school.
Curious about the cup rating system? Click here to learn more.