Earl Grey Matcha by DavidsTea
Green Tea (Matcha) / Flavoured
$9.98 for 50g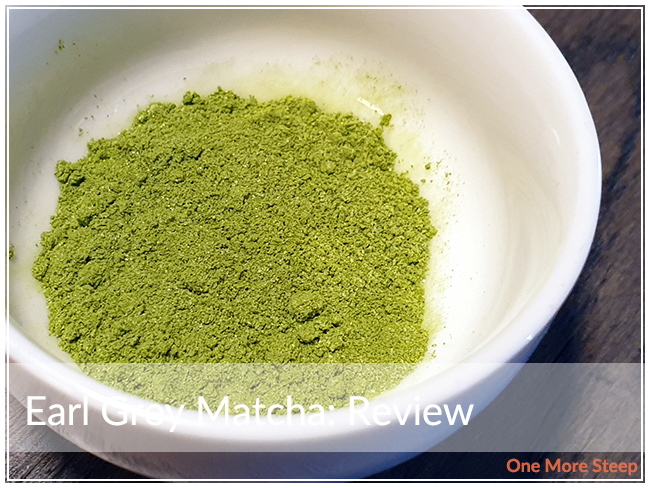 First Impressions 
Have you ever come across a tea that you needed to try – not because you actually thought it might taste good, but because you hoped it would? This is one of those teas. I love Earl Grey and I love matcha – what could possibly go wrong? Well, I'm sure a lot. I didn't really get this tea with a lot of high hopes because I was anticipating it being not that great. I had high hopes, but low expectations. Part of this is because sometimes flavoured matcha mixes can often just fall short, or I'm just super picky – take your pick.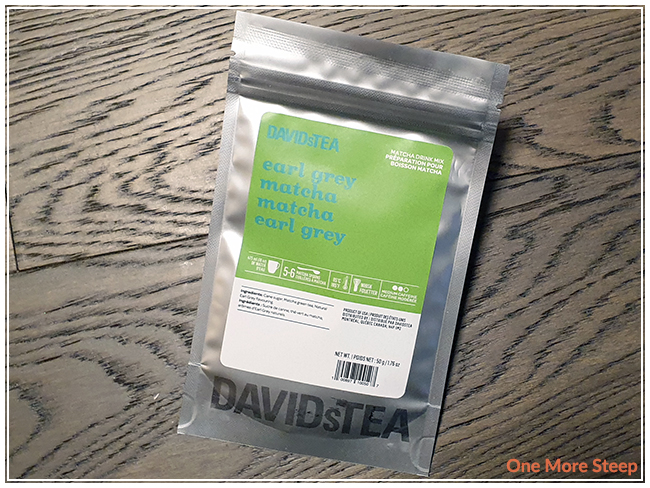 Earl Grey Matcha comes in a very similar sealed, resealable silver pouch. It has the green label on the front – with the same pitifully difficult to read white text on a green background (again, nobody asks my opinion before committing to print something, but I'll still mention this from an accessibility point of view). The matcha drink mix (as it is called) has a really nice aroma to it – very bright citrus notes that do make me think of bergamot and a hint of black tea, perhaps, lingering in the background. There are some grassy undertones to this matcha blend from the matcha base itself. Whatever was used for the Earl Grey flavouring, it smells right.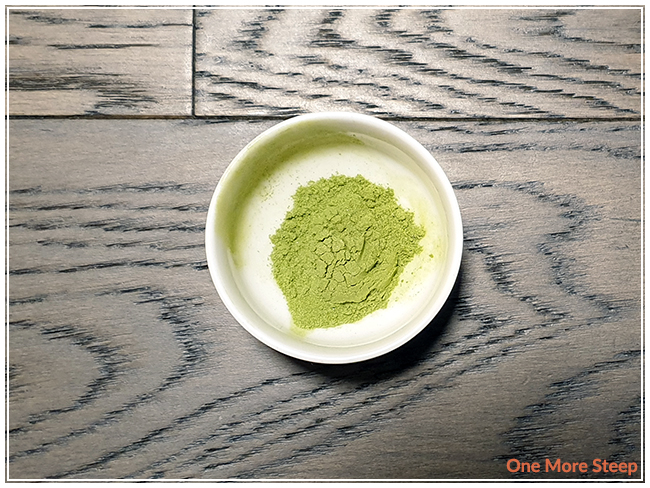 Earl Grey Matcha consists of: cane sugar, matcha green tea, and natural Earl Grey flavouring. Not sure what is in that flavouring, but the aroma is spot on and I'm a bit impressed about it over here. The colour of the powder drink mix itself is a light grassy green colour. I can definitely see the sugar crystals in the light from the cane sugar, so I am expecting it to be sweet (and hopeful that it's not too sweet).
Preparation
DavidsTea recommends whisking Earl Grey Matcha in 85°C (185°F) water, and that's what I ended up doing.
Instead of using a traditional bamboo whisk, I ended up using a handheld milk frother. I find that drink mixes, because they're not pure, unadulterated matcha, they tend to mix easier in warm water and don't require sifting as often. So I did skip that step as well. If you are preparing a traditional matcha, I highly recommend sifting to help get rid of the clumps before you begin. Head over to my post on The Basics of Preparing Matcha for more tips and tricks on whisking up your cup of matcha.
First Taste
Earl Grey Matcha whisks up to be a dark grassy green colour. It does still have the Earl Grey aroma, the nice bright citrus notes of the bergamot flavouring are quite evident in the tea when prepared. The things that I noticed when sipping this is that it's quite sweet, almost too much for me and I have a sweet tooth. There's some pleasant grassy undertones in the flavour profile, but primarily I do taste the sugar, bergamot notes, and just something about that flavouring that was used that reminds me of the robustness of a strong Earl Grey.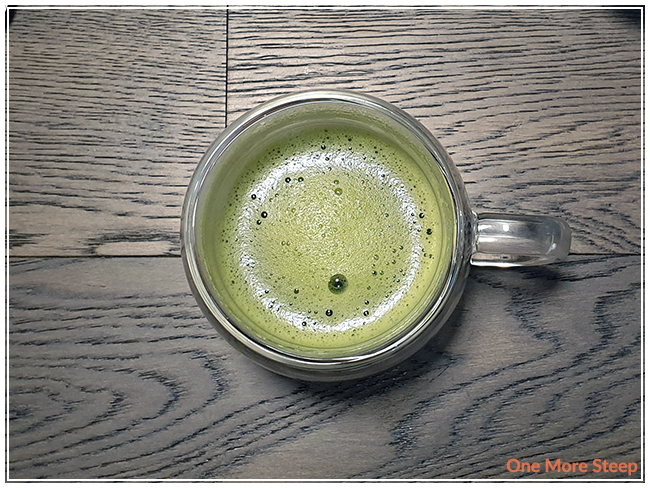 Because I did found it a bit sweet when drinking it straight, I ended up trying out Earl Grey Matcha as a tea latte because… why not? I found it to be pleasant because the addition of frothed milk allowed the cane sugar to be more diluted and help temper down that sweetness, plus the extra level of creaminess from the milk just helped elevate the drink as a whole. Not a necessary step in enjoying this tea, however.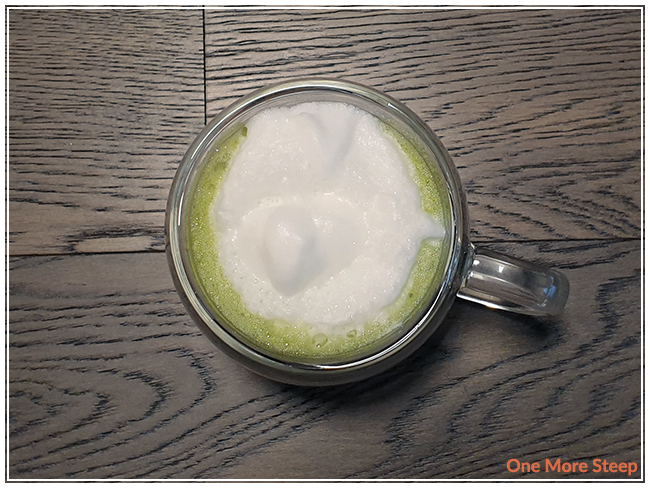 A Second Cup?
As Earl Grey Matcha is a matcha, there are no second steeps with the same matcha drink mix.
My Overall Impression

I loved DavidsTea's Earl Grey Matcha. I found myself impressed with the level of Earl Grey aroma and flavour in this matcha drink mix because it is at a strength that I really appreciate. There's just a nice sunshine brightness with the bergamot, and something in it that hints of being black tea. I do think that the amount of cane sugar could be less, but I'm not overly fussed about it because I know a lot of people don't pick up a matcha drink mix expecting it to be health food product. I do recommend having it as a tea latte though, because you might as well go all out and treat yourself properly.
Curious about the cup rating system? Click here to learn more.