Earl's Sugar Cookie by Dessert by Deb
Black Tea / Flavoured
$6.00 for 25g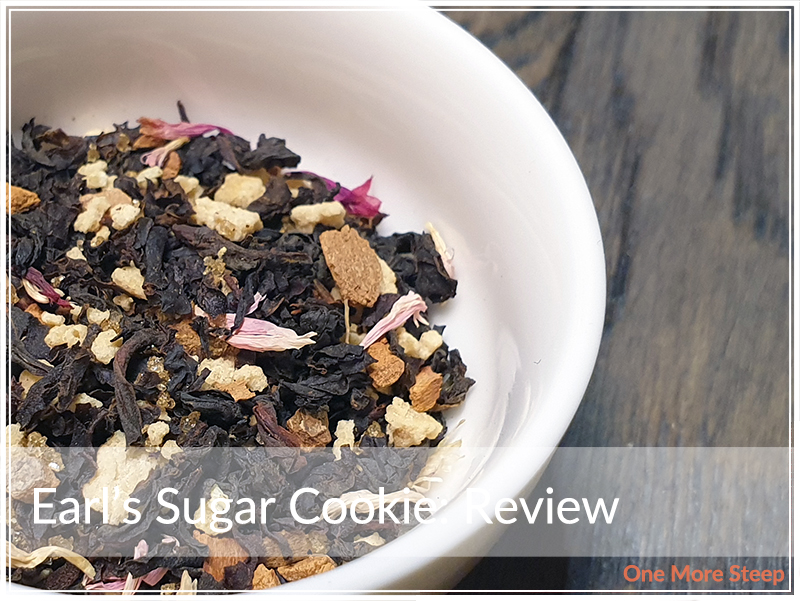 First Impressions
I am a sucker for trying all things Earl Grey and Earl Grey inspired. This is not a secret and I'm perfectly okay embracing the fact that sometimes this means I try weird Earl Grey flavoured things. But when I opened my subscription box from Dessert by Deb and saw a black tea blend called Earl's Sugar Cookie, I got excited. And I was even more excited when I saw the pink cornflower petals because hello, gorgeous. Earl's Sugar Cookie comes in a bright metallic magenta pouch that's resealable. A nice little label across the front. No steeping instructions on this tea sample, but that information was readily available off of the Dessert by Deb website.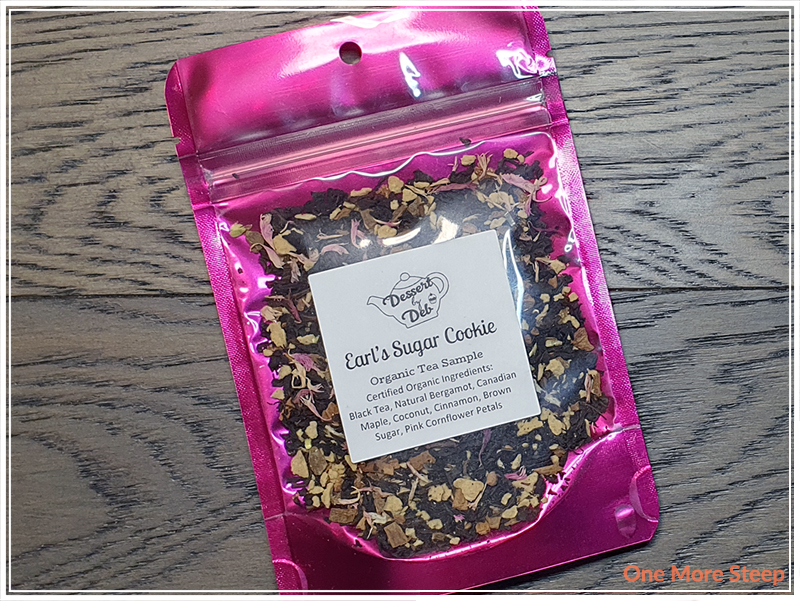 Earl's Sugar Cookie smells very much like what I would expect an Earl Grey to smell like – black tea with the bright notes of bergamot, but I do also smell the cinnamon and the molasses from the brown sugar. It's quite inviting and I'm eager to dive into a cup of this because I adore a good Earl Grey tea blend with a twist. Earl's Sugar Cookie consists of organic: black tea, natural bergamot, Canadian maple, coconut, cinnamon, brown sugar, and pink cornflower petals. I don't really smell the coconut, which is a bit surprising considering how fragrant that ingredient generally is. I do love how pretty the blend is though, I love pink cornflowers.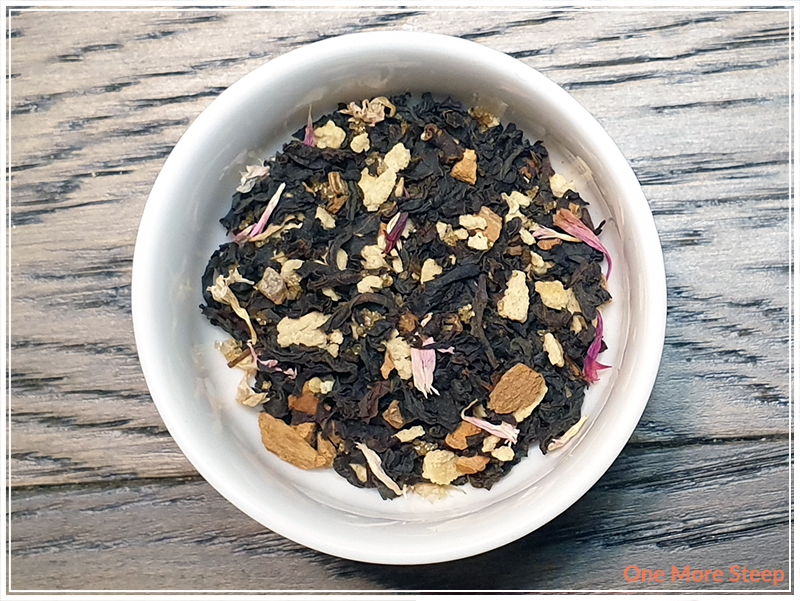 Preparation
Dessert by Deb recommended steeping Earl's Sugar Cookie in 100°C (212°F) water for 4 to 6 minutes. I opted to do an initial steep of 5 minutes.
First Taste
Earl's Sugar Cookie steeps to a nice deep orange. The aroma is very much that of the bergamot, with the black tea as well. I found that I couldn't really smell the coconut or brown sugar, but I was pretty alright with that. The tea itself is quite nice – I found the black tea was fairly neutral in the background with some hints of astringency. The bergamot, cinnamon and brown sugar all play really well together – especially the bergamot with the brown sugar. I couldn't really taste the maple or coconut, but the bergamot is just so lovely and really brightens up the whole cup. I found the cinnamon and brown sugar really made me think of freshly baked cookies.
A Second Cup?
I resteeped Earl's Sugar Cookie twice and had added an additional 30 seconds for each subsequent steep. I found the flavour to be alright with the first resteep, but really lacking in bergamot in the second resteep. I would recommend Earl's Sugar Cookie for just the one resteep.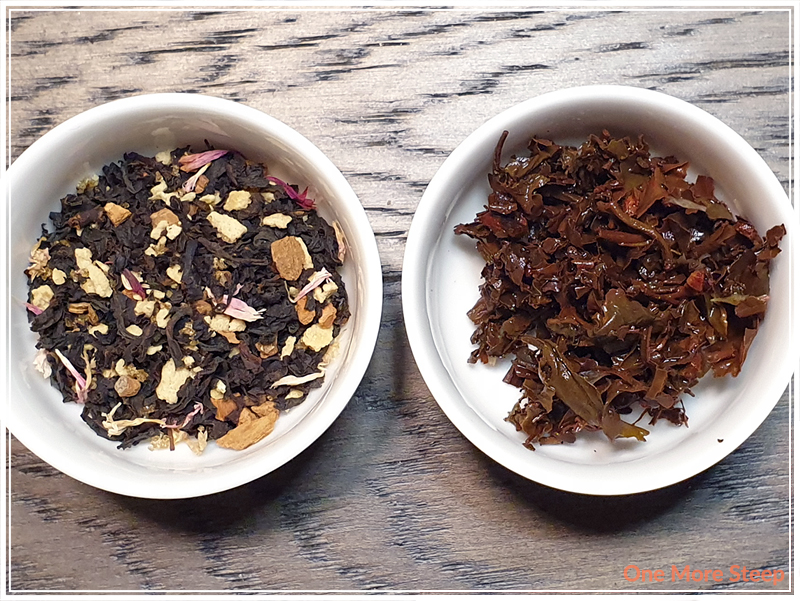 My Overall Impression

I loved Dessert by Deb's Earl's Sugar Cookie. There's just something nice about a cup of Earl Grey tea and the bergamot in this black tea blend is quite nice. I enjoyed the addition of cinnamon and brown sugar and found that it really made me think of freshly baked cookies, so I think that is a job well down in terms of the blending of the tea itself. I will likely have the rest in the form of a tea latte, because that's my preferred method of having an Earl Grey blend – as a London Fog.
Curious about the cup rating system? Click here to learn more.