Cocoa Lavender Latte by Dessert by Deb
Black Tea / Flavoured
$16.00 for 75g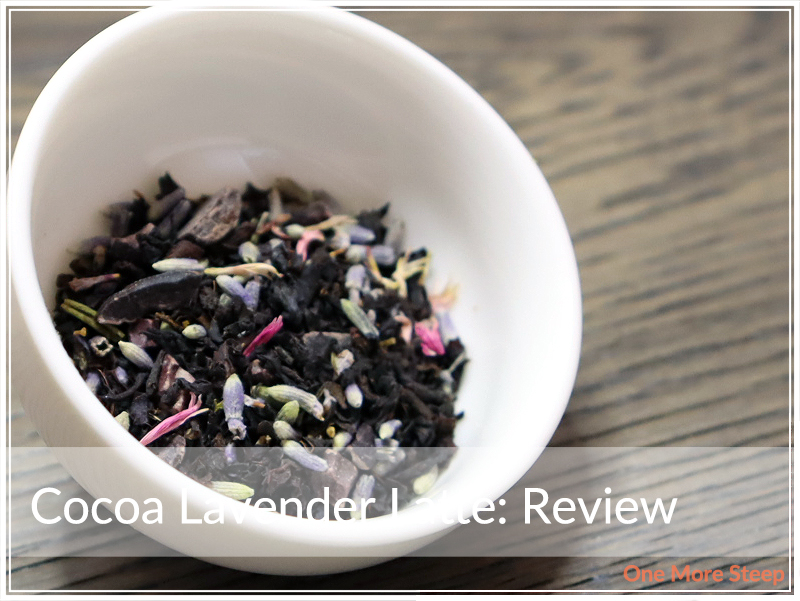 First Impressions
Cocoa Lavender Latte came to me as part of my subscription box from Dessert by Deb and it is an exclusive blend for members of the Tea Society (what Deb calls subscribers). This is a black tea blend that came in a sealed, resealable pouch. The name intrigues me because I love the aroma of lavender, and enjoy a good tea latte from time to time (hello, London Fog).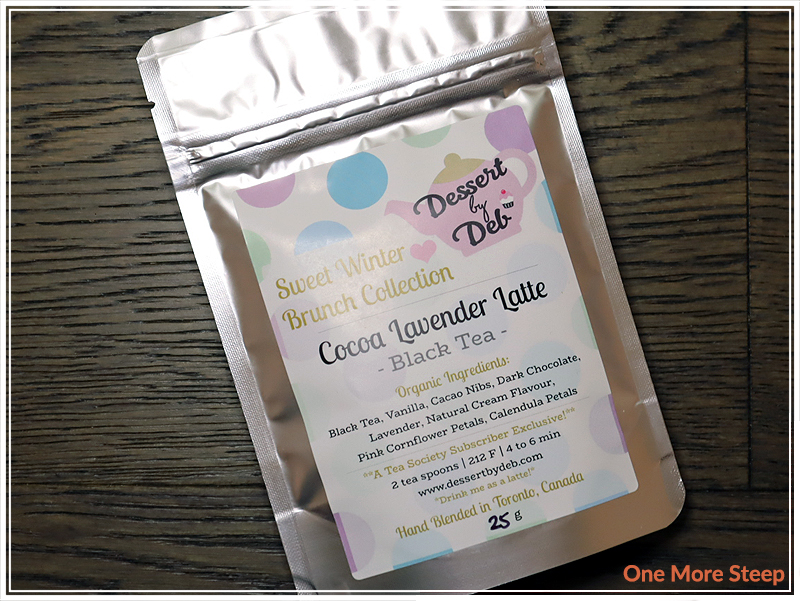 The aroma of Cocoa Lavender Latte is a beautiful blend. It smells like chocolate and lavender and basically like a treat. Cocoa Lavender Latte consists of organic: black tea, vanilla, cacao nibs, dark chocolate, lavender, natural cream flavour, pink cornflower petals, and calendula petals. The colours in this blend (purple, pink, yellow) is gorgeous.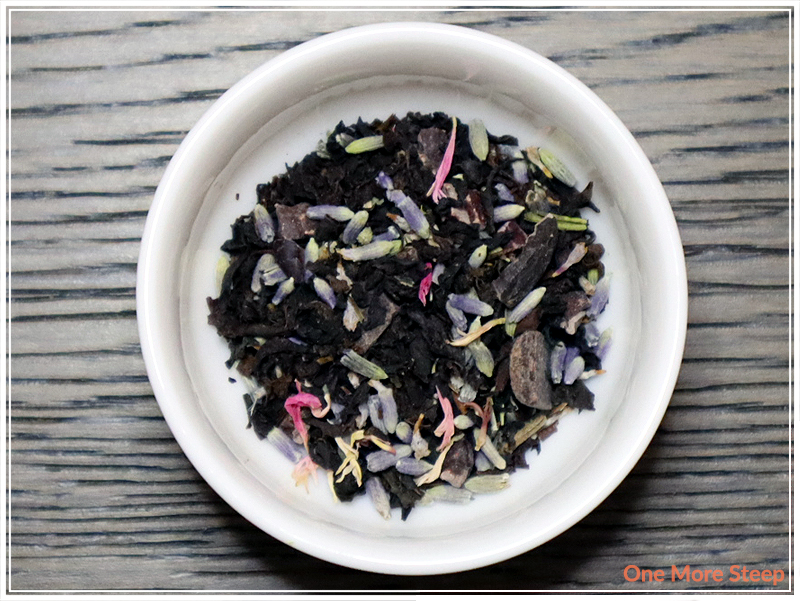 Preparation
Dessert by Deb recommends steeping Cocoa Lavender Latte in 212°F (100°C) water for 4 to 6 minutes. I opted to do an initial steep for 6 minutes.
First Taste
Cocoa Lavender Latte steeps to a deep reddish brown and has an oily slick across the top – thank you from the cacao nibs and dark chocolate. It tastes of lavender, chocolate and hints of vanilla at the tail end of each sip. Dessert by Deb does recommend having Cocoa Lavender Latte as a tea latte, which I opted to do.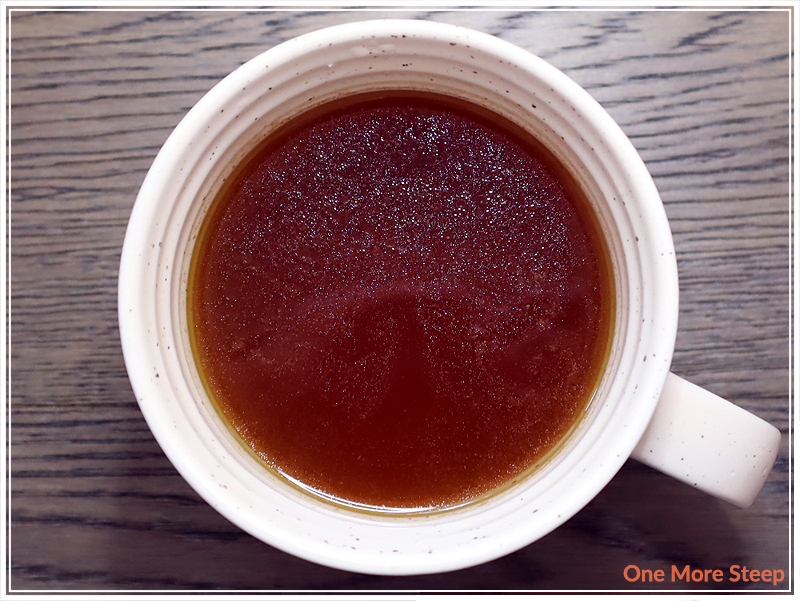 I added some frothed soy milk to the tea. It does add a level of creaminess to the tea itself, and Cocoa Lavender Latte does become a lovely tea latte and has a lovely sweetness to it.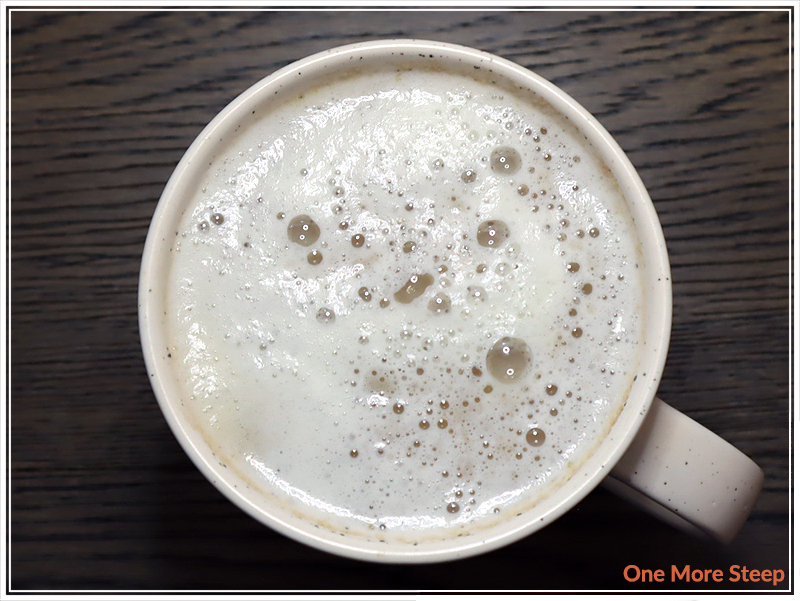 A Second Cup?
I did attempt to resteep Cocoa Lavender Latte, but there was a lack of chocolate flavour in the first resteep. I would recommend steeping Cocoa Lavender Latte for just the one steep.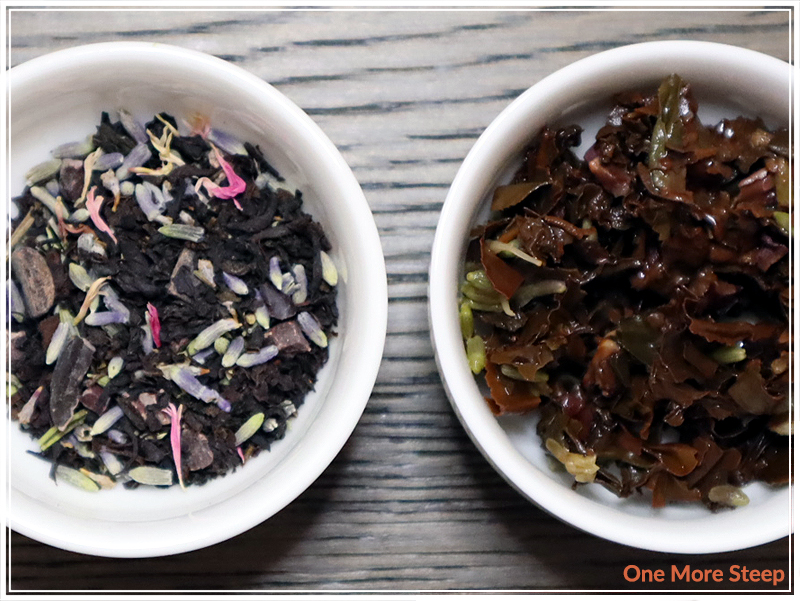 My Overall Impression

I loved Dessert by Deb's Cocoa Lavender Latte. This black tea blend definitely comes together with all my favourite things – lavender and a black tea, all in a tea latte. I enjoyed the flavour, aroma and taste – the lavender really ties it all together. I'm not sure if Dessert by Deb created this blend just for me, but it really does feel like it because it contains all things that I enjoy and I had a fine time drinking this up.
Curious about the cup rating system? Click here to learn more.