Bai Hao Yin Zhen by Masters Teas
White Tea / Straight
$29.00USD for 1.5oz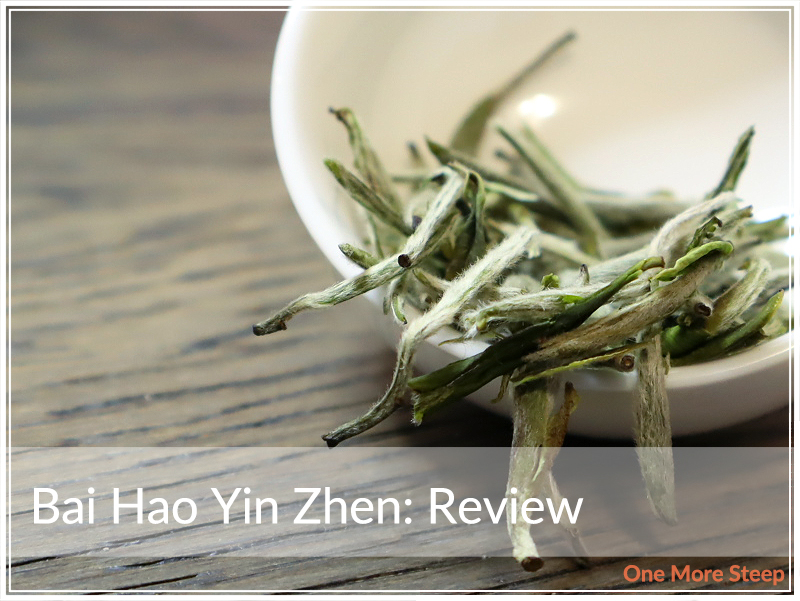 Masters Teas has provided me with Bai Hao Yin Zhen for the purposes of writing an honest review.
First Impressions
Bai Hao Yin Zhen came in a sealed, resealable pouch. I'm tickled at the opportunity to try the April 2021 harvest of this tea, after having had the April 2020 harvest. The leaves come from Fujian, China, and were harvested in this year. As with most of the teas from Masters Teas, the teas are single origin and description of the farmers and location – which is a nice little touch that you don't get with a tea that isn't single origin.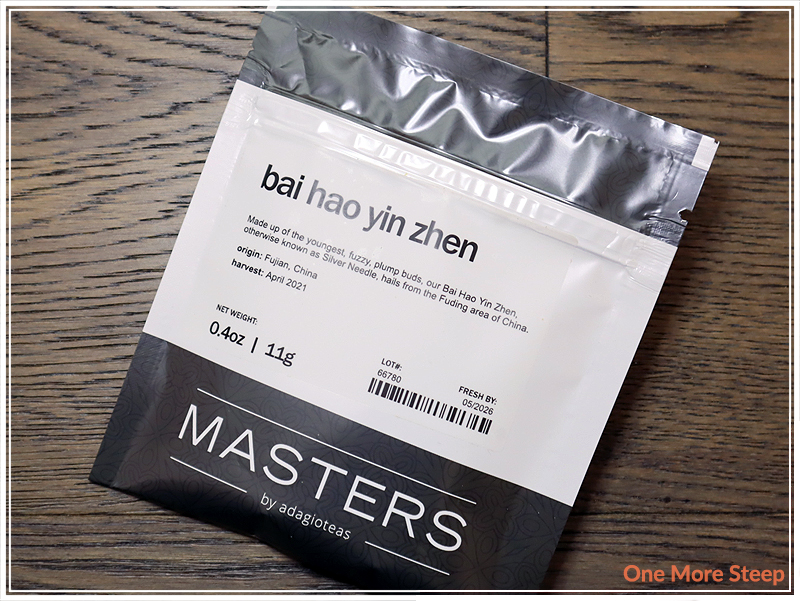 Bai Hao Yin Zhen is also known as Silver Needle, and one of the trademark characteristics for a good Silver Needle is to be covered with those fuzzy feathery parts on the leaves. These leaves are green or fuzzy white. The leaves are soft and have a very faint, sweet and floral aroma and are just really pretty to look at. I do wish that the aroma was stronger, to give me a better idea of what's to come, but I'm still eager to taste it.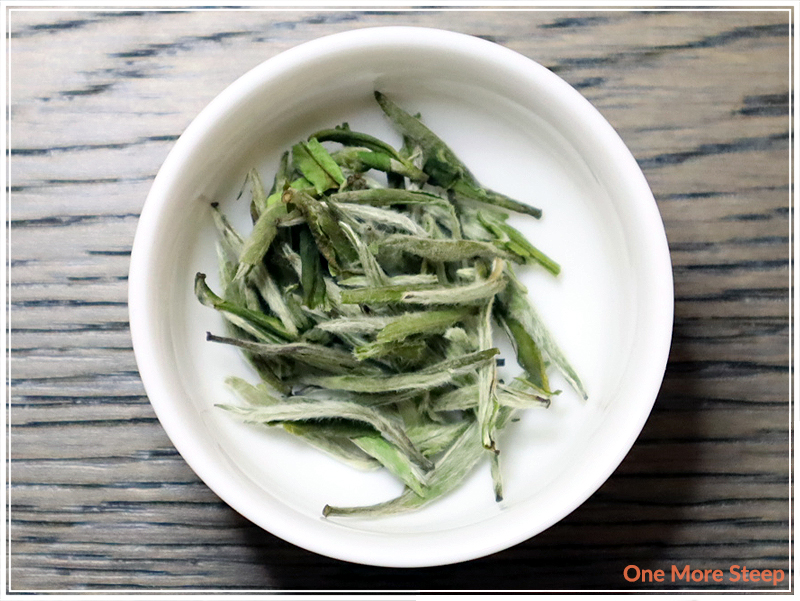 Preparation
Masters Teas recommends steeping Bai Hao Yin Zhen in 170°F (77°C) water for 2 to 3 minutes. I opted to do an initial steep of Bai Hao Yin Zhen for 2 minutes.
First Taste
Bai Hao Yin Zhen steeps to a pale yellow. It has a sweet floral aroma. It's a faint colour, but the flavour is interesting. I find it to be a blend of light floral sweetness, with a hint of hay or grass. It makes for a complex blend, as I find it difficult to determine where one flavour ends and the other begins – it's so well blended with a nice hint of sweetness to round it all out.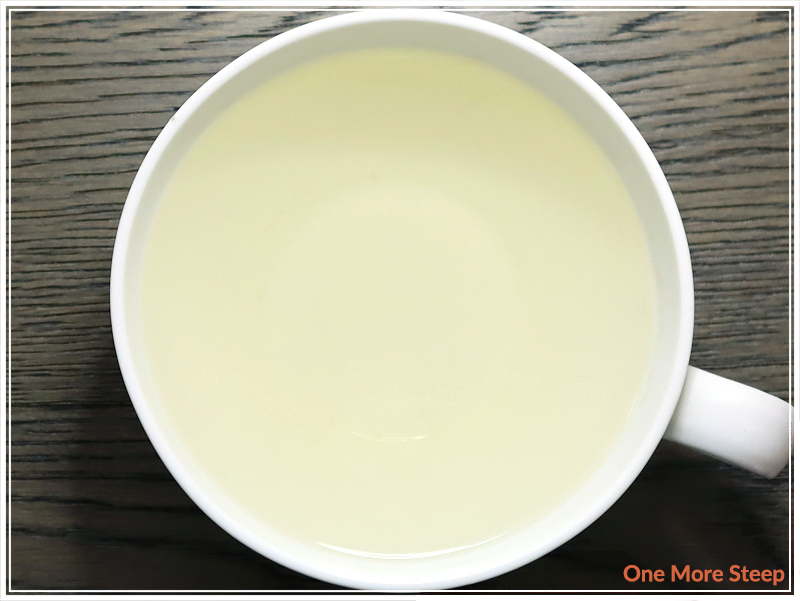 A Second Cup?
I resteeped Bai Hao Yin Zhen seven times (eight steeps total with the same leaves), adding an additional 30 seconds for each subsequent steep. The flavour deepened – more grassy and straw and less floral as I steeped. It lacked sweetness by the end of my steeping session of the leaves.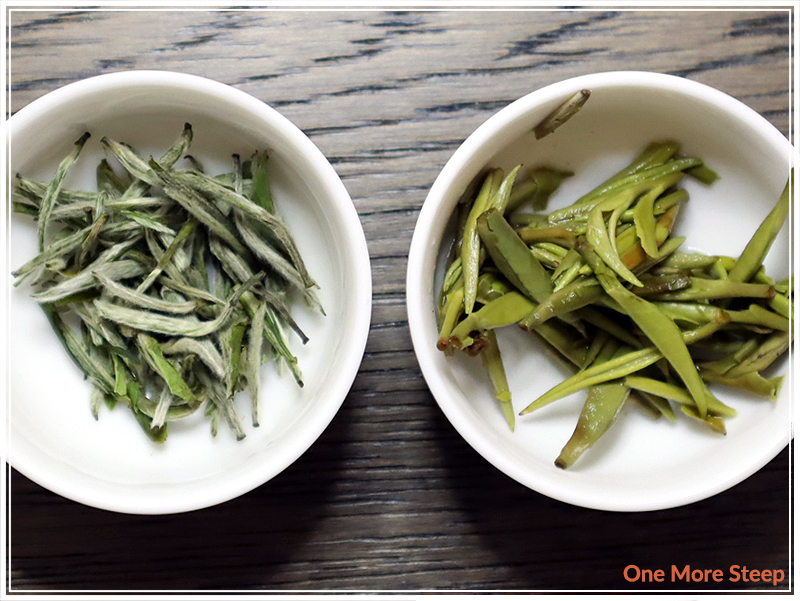 My Overall Impression

I loved Masters Teas' Bai Hao Yin Zhen. This was definitely pleasant to drink and experience from the dry leaf to steeped tea. I admired the beauty in the dry leaf, and then getting to taste the tea as I went through the steeps was a real treat. I would definitely recommend resteeping these leaves, and enjoy having it hot or perhaps cold steeped or iced – it certainly has a pleasant flavour to it with the grassy notes throughout.
Curious about the cup rating system? Click here to learn more.