Hibiscus Splash by DavidsTea
Fruit Infusion / Flavoured
$8.98 for 50g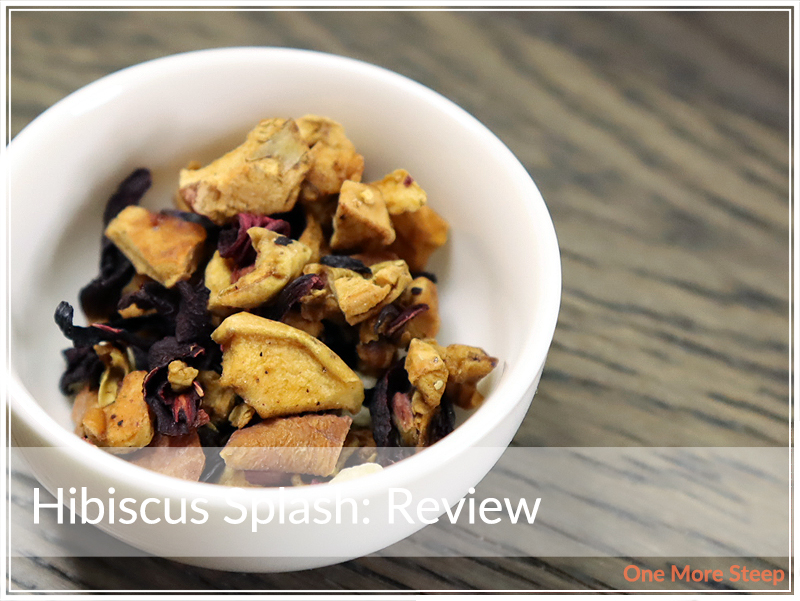 First Impressions
Never quite done with iced teas, am I? This is a fruity infusion from DavidsTea with a bright yellow label across a sealed, resealable pouch. This was part of an online order that I made and was included as a free gift with purchase. Luckily, it wasn't one that I had tried before I decided it would make a good option to review.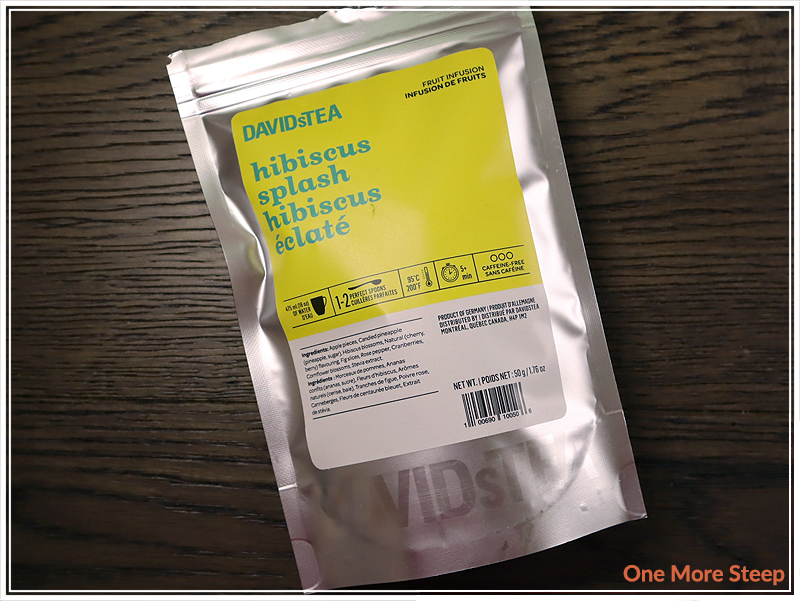 Hibiscus Splash consists of: apple pieces, candied pineapple, hibiscus blossoms, natural flavouring, fig slices, rose pepper, cranberries, cornflower blossoms, and stevia extract. The aroma of the dry leaf is primarily pineapple and figs, with hints of fruitiness throughout the background. It's a nice fruity blend, and makes me want an iced tea.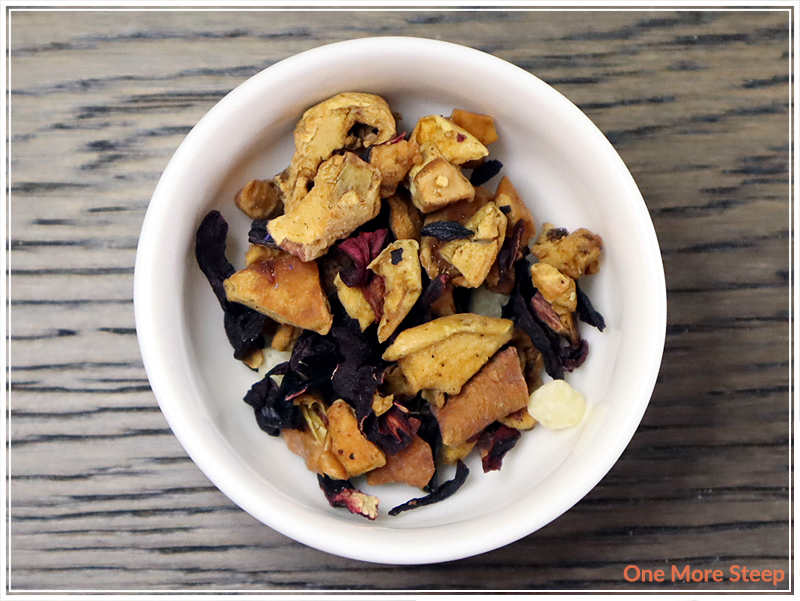 Preparation
DavidsTea recommends steeping Hibiscus Splash in 95°C (200°F) water for over 5 minutes. I opted to do an initial steep with the recommended water temperature for 7 minutes.
First Taste
Hibiscus Splash steeps to a bright red, most likely thanks to the hibiscus blossoms in the blend. The flavour reminds me a lot of a fruit punch or mixed fruit juice box. It has a distinctly cherry quality to it, and it has the tartness from the hibiscus. There's a nice sweetness to it, which I suspect is due to the apple, candied pineapple, and stevia. It does have a touch of an aftertaste with it with the stevia, but the cherry flavour is much stronger than the other flavours.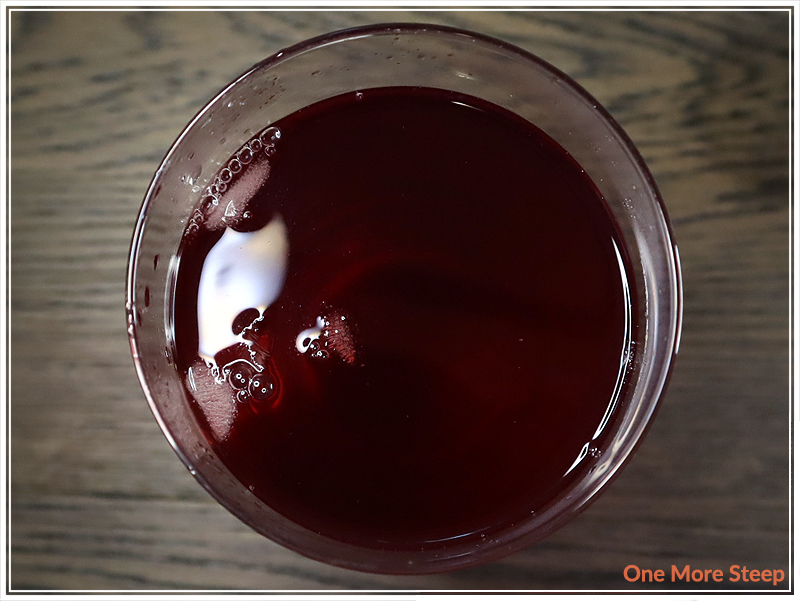 A Second Cup?
I attempted to resteep Hibiscus Splash, but found that it didn't resteep well. The initial steep has a lovely flavour, but the subsequent steep did not and was fairly void of strong flavours.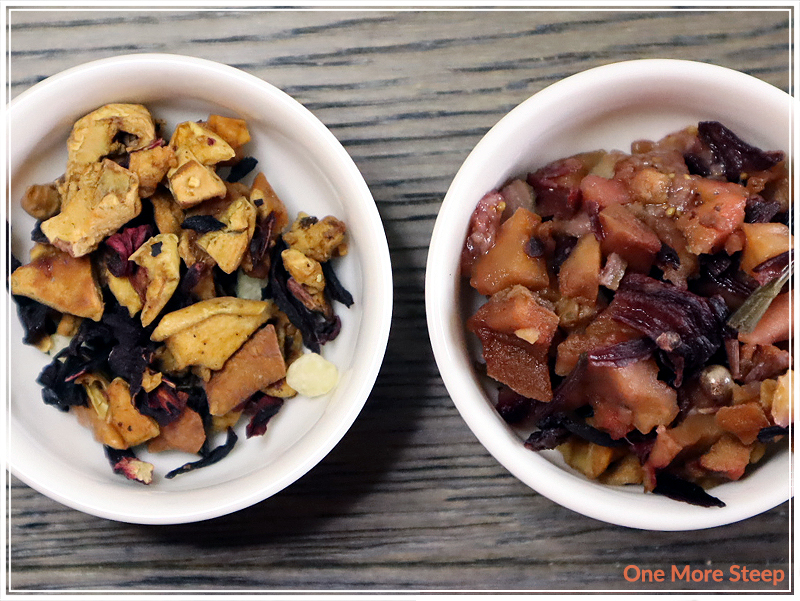 My Overall Impression

I liked DavidsTea's Hibiscus Splash. The flavour reminds me a lot of a fruit punch, with a strong cherry flavour. It has a good flavour for the initial steep, but it was definitely meant for one steep only.  The cherry flavouring is strong, and the fruit infusion does steep well. I'm not partial to cherry, unfortunately, but I think that cherry fans would enjoy it considerably more than I did – especially iced.
Curious about the cup rating system? Click here to learn more.