Ana's Green by Teakan
Green Tea / Straight
$30.00 for 60g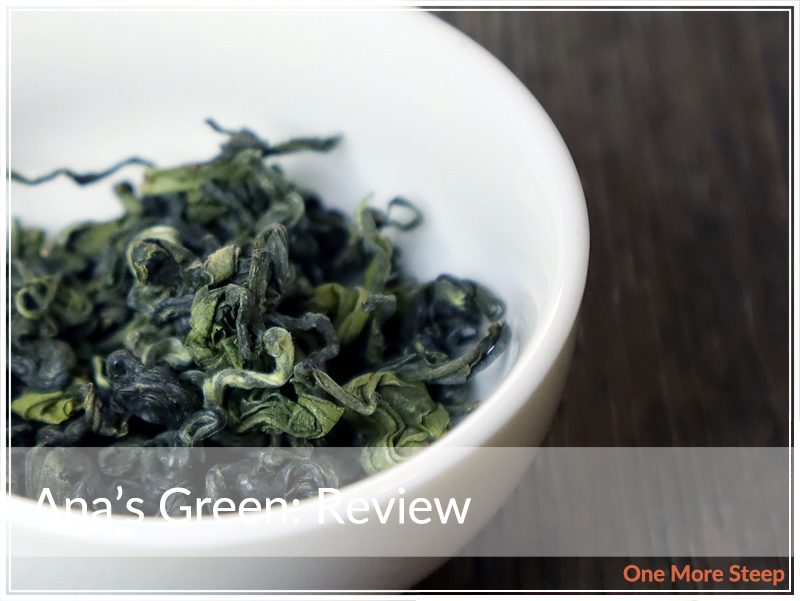 Ana's Green is part of Teakan's Volume 4 Exploration Kit, a collection of five single origin teas. Ana's Green makes up 15g of the 60g kit.
First Impressions
Rounding out the last tea in the Volume 4 Exploration Kit is Ana's Green – a first flush green tea from Maipokhari, Ilam, Nepal. The tea comes in a sealed, resealable kraft paper pouch with a minimalistic white and black label. I've probably only had a handful of opportunities to taste single origin teas from Nepal, so it's always a treat to get to do so.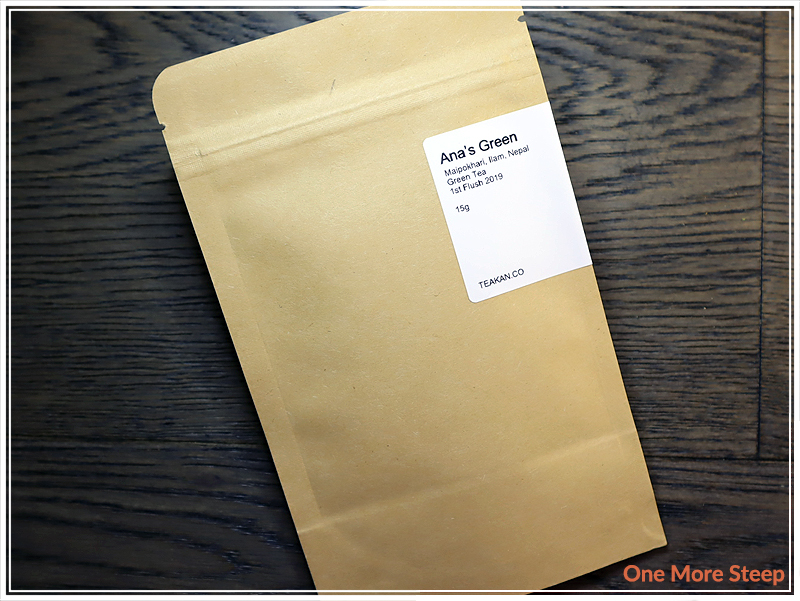 The leaves are beautiful. Tightly coiled, twisted, and a blend of shades of green as you can see. There's fuzziness to the lighter leaves, and it's just a brilliant mixture of greens from pale creamy green to a deep hunter green. The aroma of the leaves is vegetal – it reminds me primarily of dark green vegetables like spinach, gailan, and broccoli.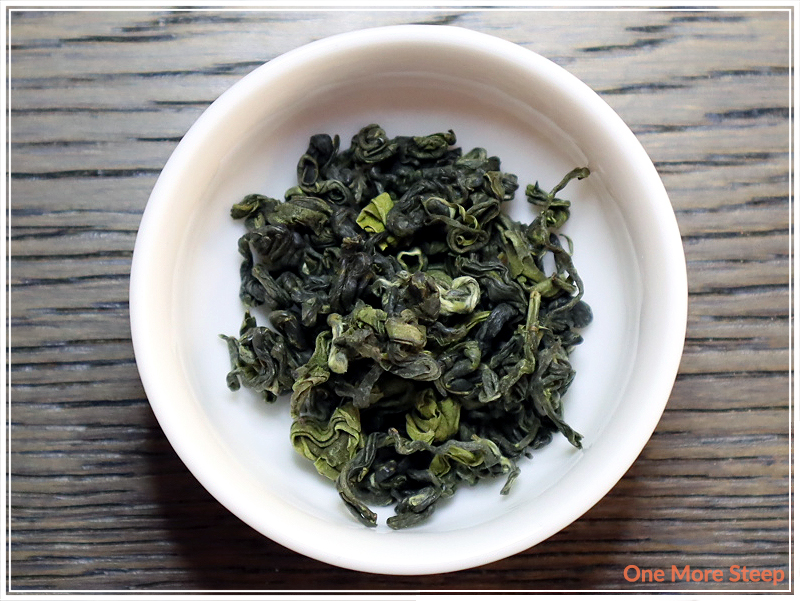 Preparation
Teakan recommends steeping Ana's Green in 75°C (167°F) water for a steep of 1 minute (western style) or 15 seconds (gongfu style). I opted to follow the steeping instructions and did an initial steep of 1 minute before pouring a cup of tea.
First Taste
Ana's Green steeps to a bright yellow after the one minute steep. Just look at the brilliant colour! It reminds me of a liquid sunshine, and it has a beautiful vegetal aroma. The sweetness comes through in each sip, with a stark vegetal flavour that reminds me of dark green vegetables – just a hint of bitterness at the tail end of each sip but I do find it quite enjoyable. It adds something to the mouthfeel and I find that the tea has a thickened mouthfeel to it.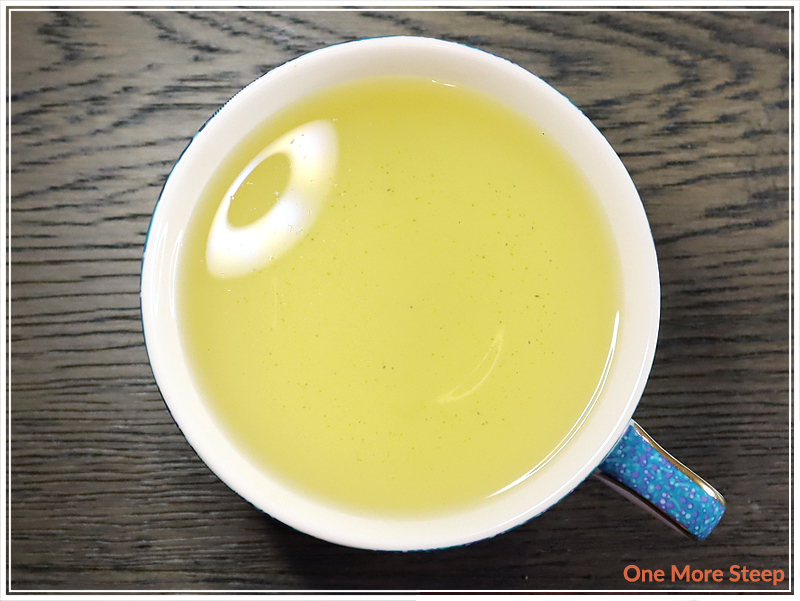 A Second Cup?
Resteeping Ana's Green was a delight. I did five resteeps with the same leaves (six steeps total), adding an additional 30 seconds for each subsequent steep. The leaves open up an remarkable amount, and the uniformity of the green colour of the unfurled leaves is beautiful. The flavour remains vegetal with sweetness, and the bitterness goes away by the second resteep.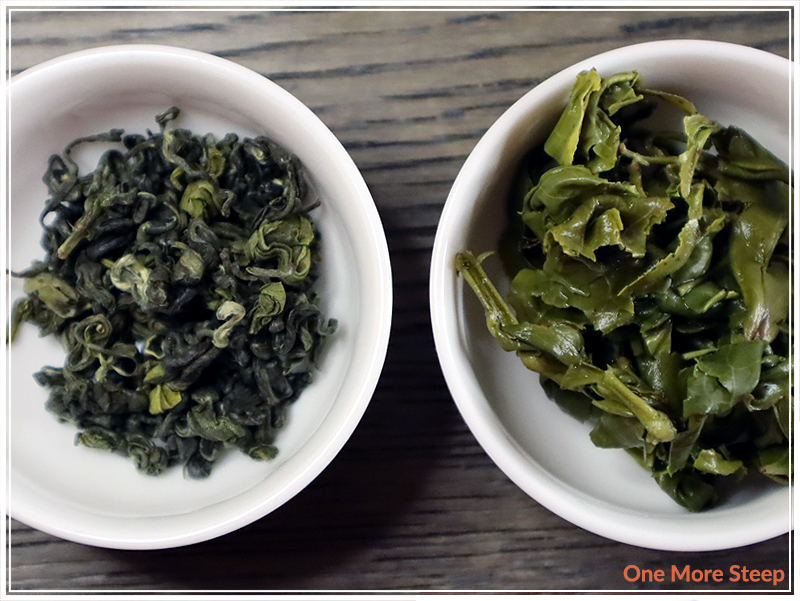 My Overall Impression

I loved Teakan's Ana's Green. This Nepalese green tea does a beautiful job of being resteeped, and has a wonderful colour and delightful flavour throughout each resteep. I found it to be pleasant to drink, and smooth. It does have a nice bitterness to it, that I actually enjoyed it as it balanced well with the sweetness that was naturally found in the tea.
Curious about the cup rating system? Click here to learn more.