Nishio Bloom by Naoki Matcha
Green Tea (Matcha) / Straight
$50.00USD for 60g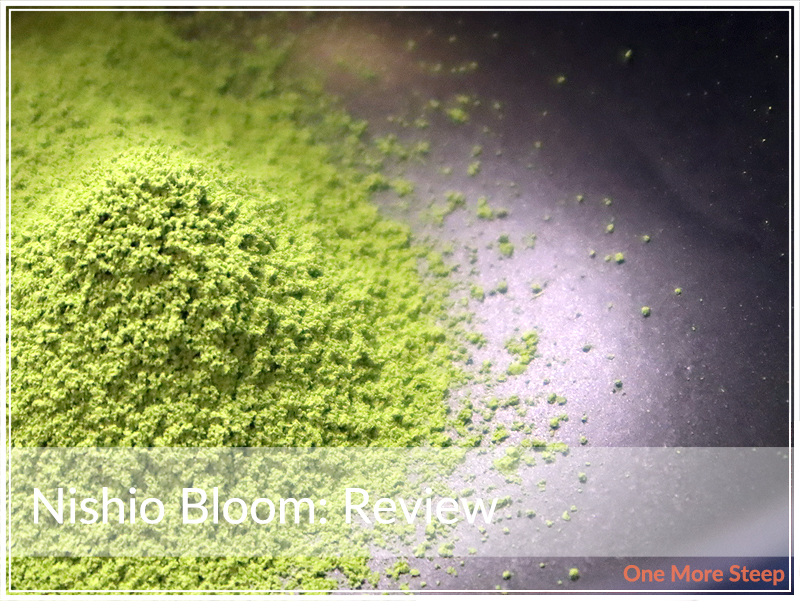 Nishio Bloom is part of Naoki Matcha's Masters Collection Matcha Set, a collection of three different ceremonial grade matcha. Nishio Bloom makes up 20g of the 60g set. Naoki Matcha has provided me with Nishio Bloom for the purposes of writing an honest review.
First Impressions
Nishio Bloom comes in a sealed, resealable pouch from Naoki Matcha. As with my first review of this trio, Nishio Bloom is a 100% Japanese matcha, where the labeling features the name of the matcha hand written, with an expiry date (I think it's a year after packaging), and instructions to head on over to their website for information on how to prepare the matcha and more recipes. This particular matcha, Nishio Bloom, is from the Aichi Prefecture, an area that produces what Naoki Matcha describes as "top-tier quality tencha leaves for matcha" – what a treat to be able to experience this!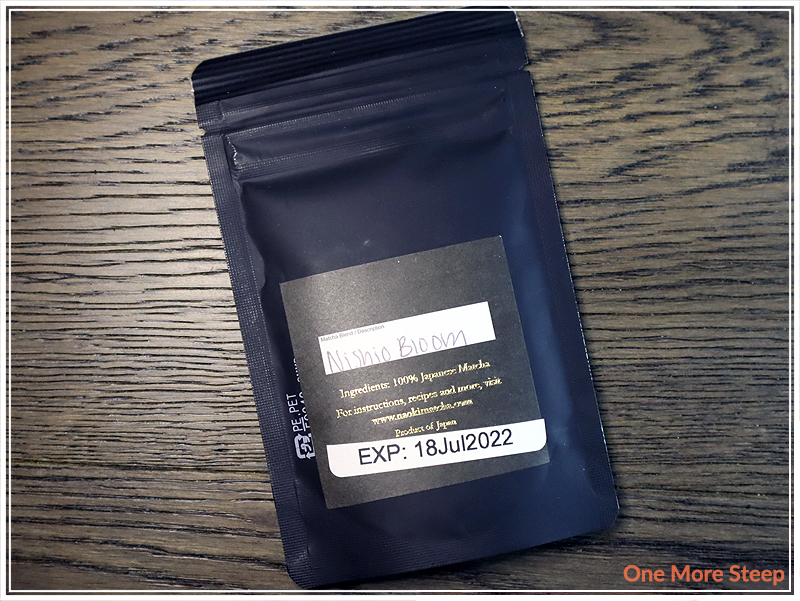 The matcha itself is a bright, vibrant spring green. It's quite inviting. For anyone opening a new pouch of matcha (ever), I would highly recommend tapping it against a hard surface, like a table, before ripping it open because it'll help knock some of the matcha that's at the seal of the bag down to the bottom. This helps to prevent waste (or a puff of matcha cloud when you open the packaging). That said, Nishio Bloom has a bright fragant – I would describe it primarily as vegetal (reminds me a lot of spinach), with a light floral note in the background.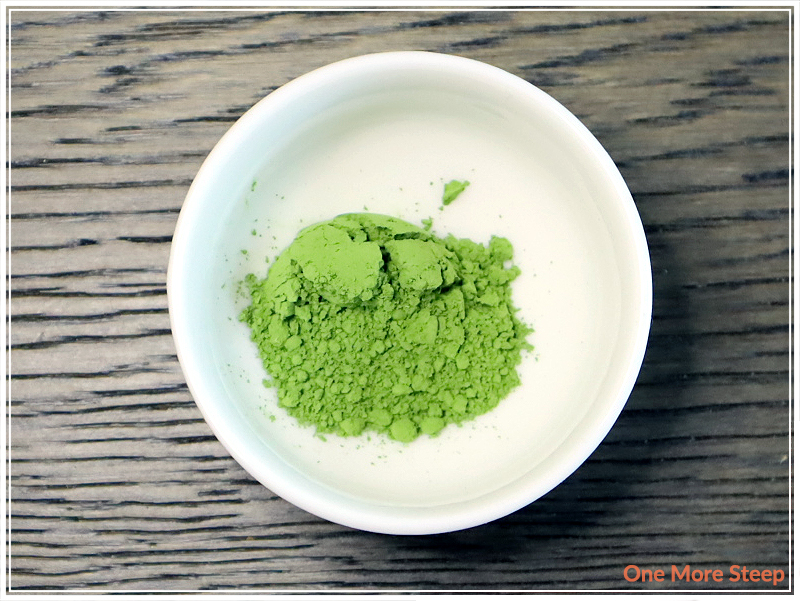 Preparation
Naoki Matcha does describe on their website several methods of preparing matcha. I opted to prepare Nishio Bloom in a method that's very familiar to me – the traditional method using a bowl and a bamboo whisk. I also have a detailed guide here on how to prepare matcha – I sifted the powder, and then poured a small amount of heated water into the bowl to whisk, before topping up and whisking some more.
First Taste
Nishio Bloom whisks up quite easily – especially with a sifted powder. It forms a froth quickly across the top, in a bright spring green while the suspension itself is more of a grassy colour. The aroma remains vegetal and lightly floral. I found that Nishio Bloom has a punch of umami on each sip, which gets balanced out by the vegetal notes that linger on the tongue and it has a sweet floral finish that reminds me of chrysanthemums. Nishio Bloom has a really smooth texture to it, and the mouthfeel that you get from the umami flavour really has me wanting more and more of it.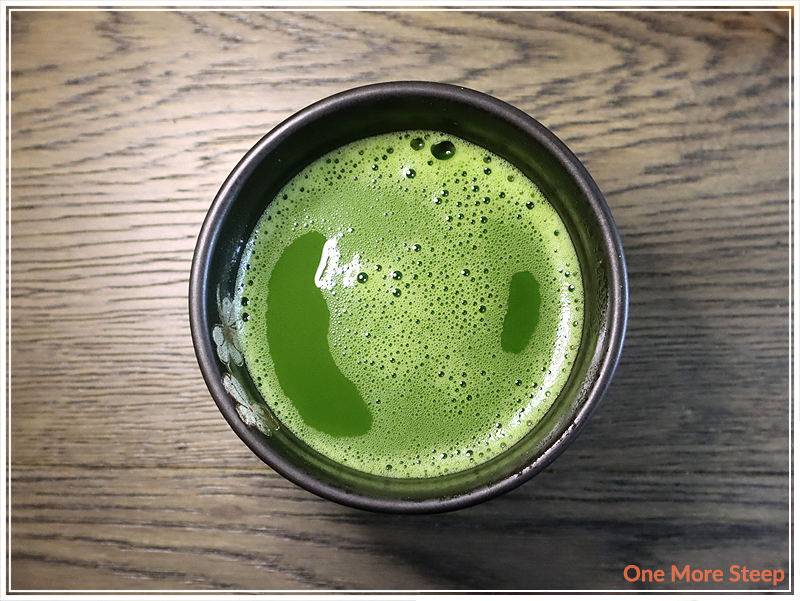 A Second Cup?
As Nishio Bloom is a suspension, there are no second steeps with the same matcha powder.
My Overall Impression

I loved Naoki Matcha's Nishio Bloom. I preparing this single origin matcha was a treat – it whisks up nicely in my matcha bowl and it results in a very smooth matcha, with a nice texture and a nice amount of umami that makes you wanting more. The floral sweetness in this matcha makes it enjoyable and easy to drink, and I found it to be a delight to drink straight up (although I'm sure it would do beautifully in a latte if you're not one of the umami-ness of it all).
Curious about the cup rating system? Click here to learn more.