Sweet Snickerdoodles by Dessert by Deb
Black Tea / Flavoured
$6.50 for 25g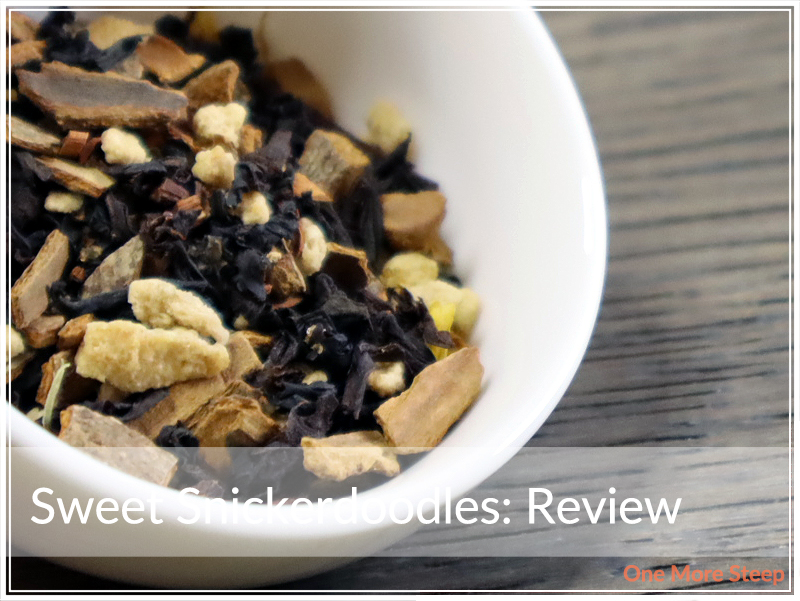 First Impressions
As part of my bimonthly tea subscription box from Dessert by Deb, Sweet Snickerdoodles was a tea sample. It came in a bright purple metallic pouch with a white and black label on the front. This blend consists of certified organic: black tea, vanilla, cinnamon, Canadian maple, honeybush, brown sugar, and calendula petals.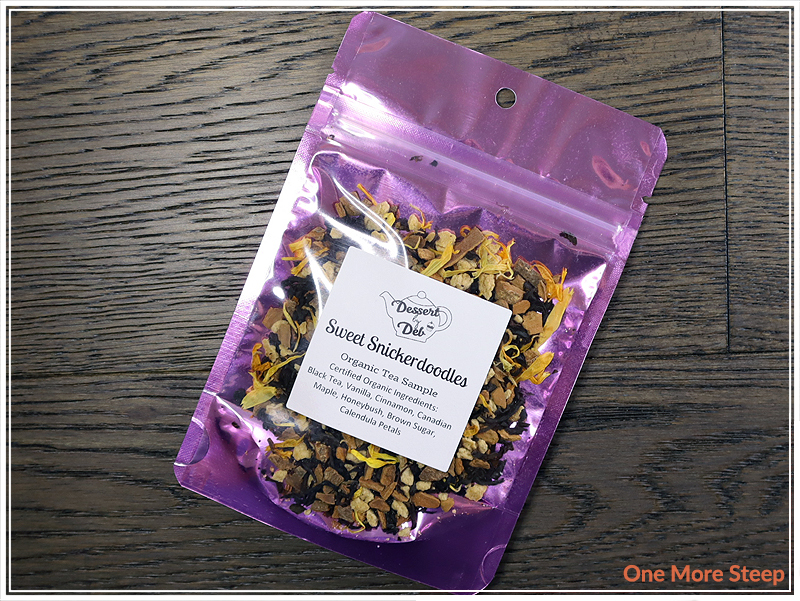 The aroma of Sweet Snickerdoodles is strongly of cinnamon, maple, brown sugar, and vanilla. It smells like baking and it's so inviting that way! I love it when a blend that has a name of a dessert or baked good actually smells like baking – the vanilla and brown sugar really helps in that regard. Also, it's just a really pretty blend to look at.
Preparation
Dessert by Deb recommends steeping Sweet Snickerdoodles in 100°C (212°F) water for 4 to 6 minutes. I did an initial steep of Sweet Snickerdoodles for 5 minutes.
First Taste
Sweet Snickerdoodles steeps to a golden orange, little bits of the tea blend escaped the stainless steel tea infuser that I had used. The aroma is a lot like the dry leaf – it smells like vanilla, maple, brown sugar, and cinnamon. The flavour mimics the aroma well – I can taste the warming quality of the cinnamon, it has a good amount of sweetness (from the maple and brown sugar), there's the flavour of molasses from the brown sugar, and the vanilla rounds out the flavour profile very well. I find the black tea base is gently in the background, allowing all the flavours to shine.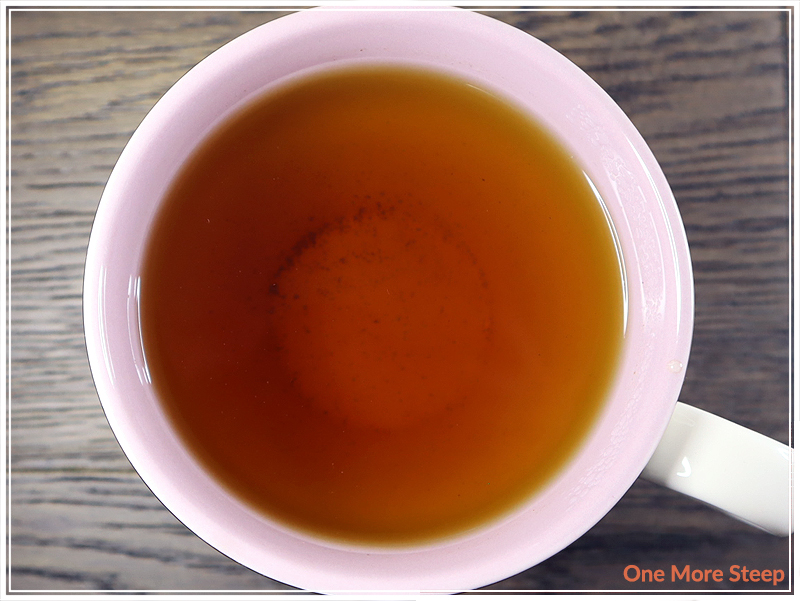 A Second Cup?
I attempted to resteep Sweet Snickerdoodles, but found the the flavour wasn't as good as the initial steep. I would recommend Sweet Snickerdoodles just for the one steep.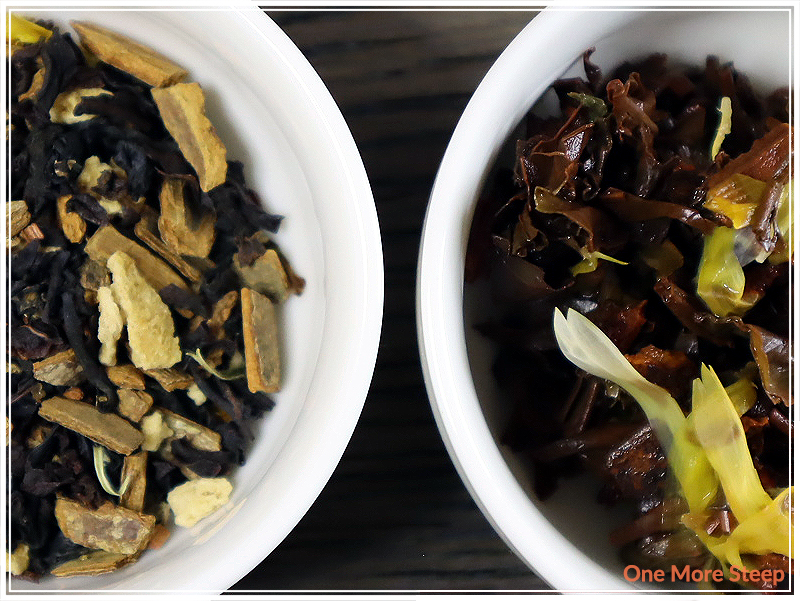 My Overall Impression

I loved Dessert by Deb's Sweet Snickerdoodles. I found that the flavour was pleasant, and while I'm not terrible familiar with snickerdoodles, it did remind me of a pastry. I think the blend of ingredients works well, because it reminds me a lot of a cinnamon roll – I love the inclusion of vanilla and brown sugar, it makes for a great dessert blend. I think if you're to add some sweetener, brown sugar would be the best bet – and using some evaporated milk would help add some creaminess. It'd be a nice blend to have with afternoon tea.
Curious about the cup rating system? Click here to learn more.