Thai Tea Mix by ChaTraMue
Black Tea / Flavoured
$6.99 for 450g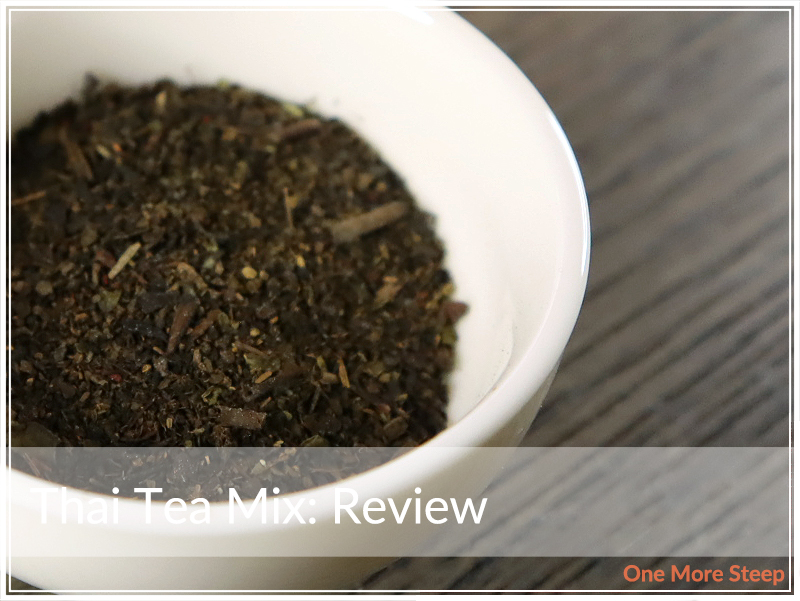 First Impressions
Thai Tea Mix stood out to me when I was in the tea aisle of one of my favourite Asian grocery stores because of the bright red tin. Plus it wasn't expensive, so this tin made its way into my shopping cart. My experiences with Thai tea is quite limited, I think I've had it a handful of times in restaurants – I remember a very orange colour drink, especially as I had it as a milk tea.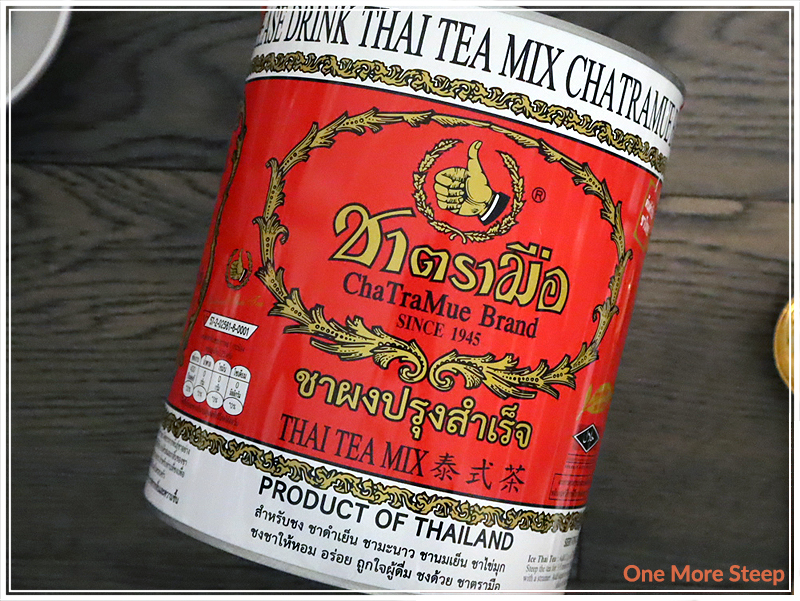 The tin itself calls it "red tea powder (vanilla flavour)". The lid pops off easily with a spoon (but is taped down). Thai Tea Mix consists of: black tea powder (Assam), sugar, artificial flavour, sunset yellow FCF. It's dark, powdery, and has some bits of tea that are a bit larger. There isn't a lot of aroma to the Thai Tea Mix, it mostly smells like a black tea but I can't smell the artificial flavouring that has been added.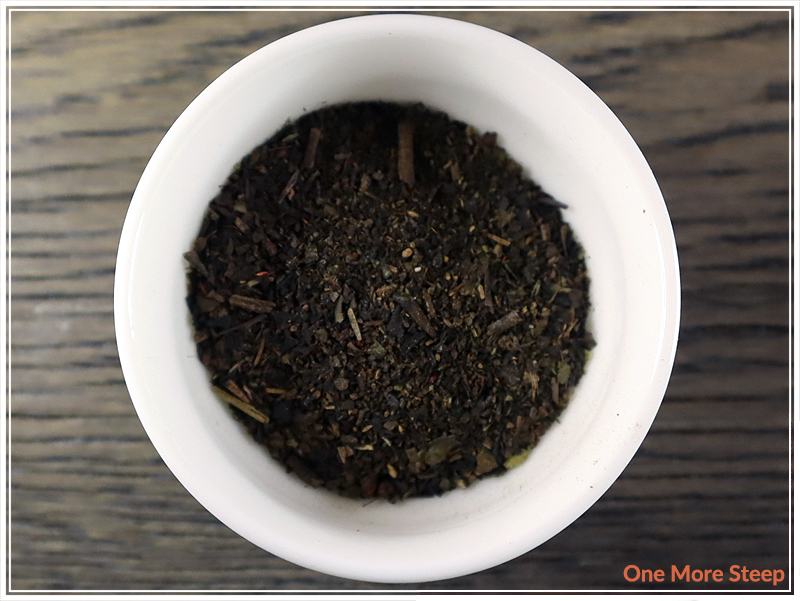 Preparation
ChaTraMue recommends preparing Thai Tea Mix as iced – mixing it with boiling water (100°C/212°F), steeping for 2 minutes, strain out the leaves, stir in sugar as needed, then serve with ice. There's also the recommendation to add a slice of lemon for Lemon Iced Tea.
ChaTraMue also recommends preparing Thai Tea Mix as a Thai tea with milk, which involves mixing the Thai Tea Mix in boiling water (100°C/212°F) water for 3 to 5 minutes, strain out the leaves, add sugar condensed milk or fresh milk, and to serve hot or iced.
I opted to steep Thai Tea Mix for 3 minutes as I was planning to prepare it as an iced Thai milk tea.
First Taste
Thai Tea Mix steeps to a fairly bright orange colour, I would think in part thanks to the added food colouring (sunset yellow), and the natural colouring of the Assam black tea powder. The aroma is mostly that of the black tea to me, with something light in the background. The flavour of Thai Tea Mix is a touch sweet, with a little bit of vanilla, and then the astringency that I commonly find in Assam tea. There is a touch of bitterness in it, and that may be from the tannins being released after using boiling water to steep Thai Tea Mix with for 3 minutes.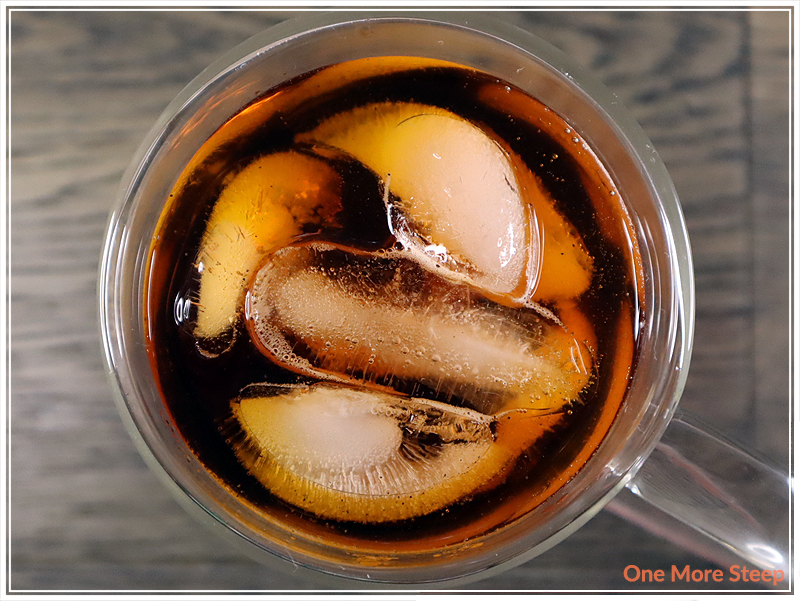 Adding milk to the drink creates a more muted orange colour, and it tastes quite a bit like the Thai milk tea that I've had before in restaurants. It's not as sweet as I would have liked, but I didn't add additional sweetener to it as I knew that sugar was part of the tea milk already.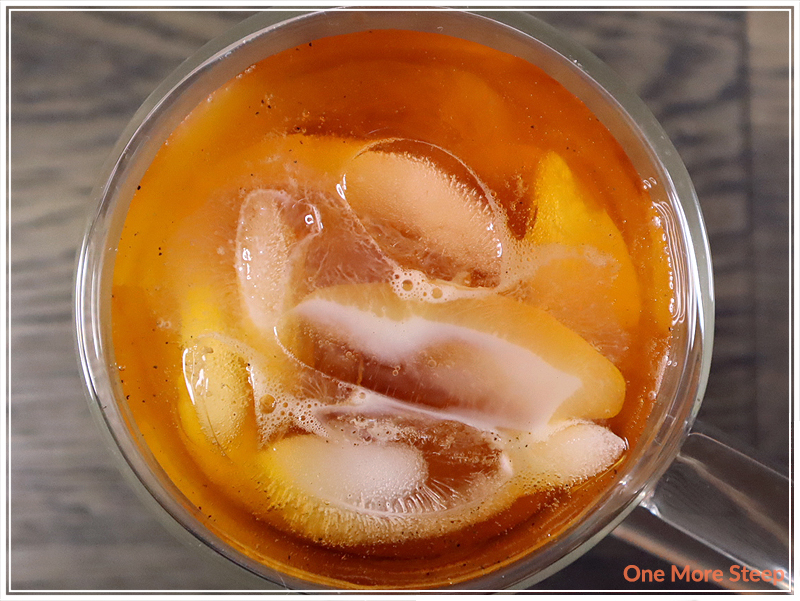 A Second Cup?
I did attempt to resteep the leaves, but because it's so finely ground/dust bits of the tea leaves, it does very poorly in being resteeped and I would not recommend it.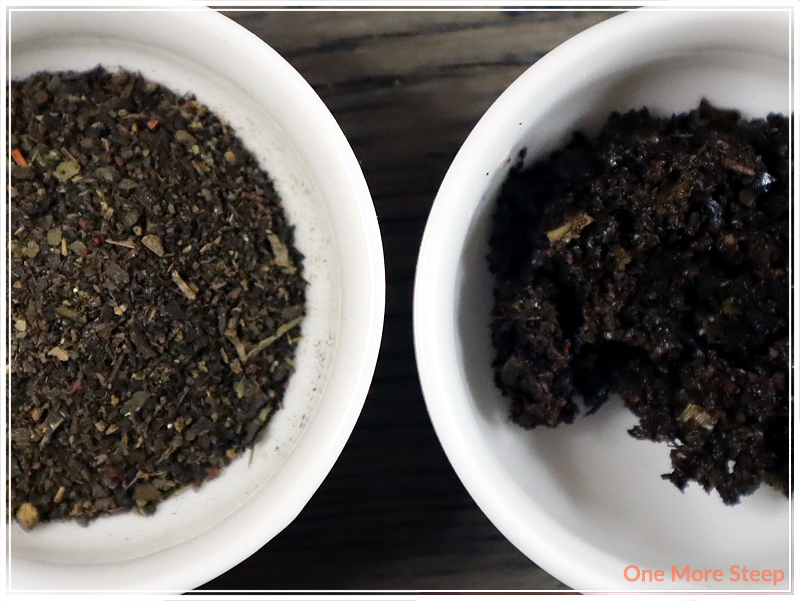 My Overall Impression

I liked ChaTraMue's Thai Tea Mix. For the value, I think you get a lot of tea (mix) for the price, and it makes for a very easy way to make Thai (milk) tea at home. That said, I think it's unfortunate that a higher quality tea leaf isn't used, because the black tea powder present in the Thai Tea Mix doesn't lend itself well to being resteeped so the leaves are very much a one-time-use product. The colour and flavour resembles Thai milk tea that I've had in restaurants, so it's a good option if you're wanting to have it at home! That said, it does contain added flavourings and colouring, in case that is a concern for you.
Curious about the cup rating system? Click here to learn more.