Strawberry Cake Roll by Dessert by Deb
Green Tea / Flavoured
$6.50 for 25g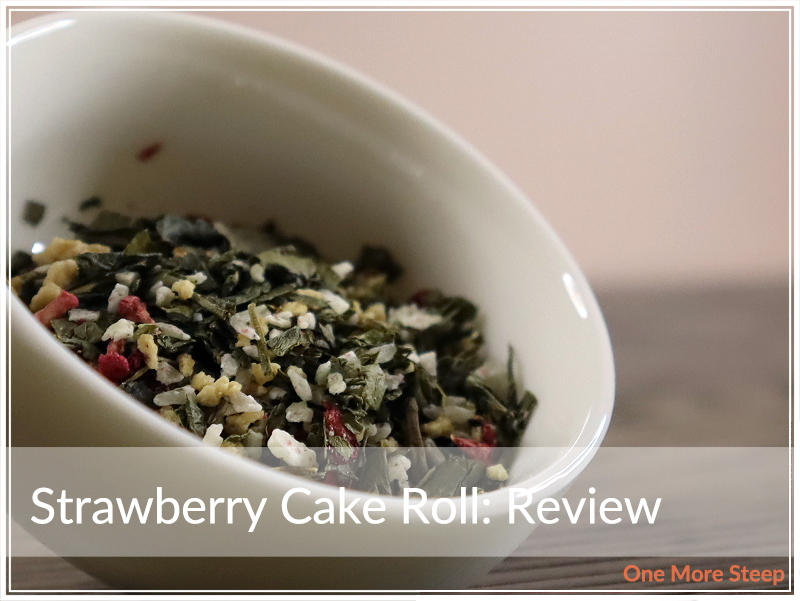 First Impressions
Strawberry Cake Roll is a green tea blend that came in a pale pink metallic pouch that's sealed and resealable. This blend is part of Dessert by Deb's Japanese & Asian Patisserie collection. I can't remember if it came as part of my bimonthly box or not, but I think I purchased it since it's a 75g pouch versus the usual 25g bag. The colourful polka dot label graces the front of the packaging.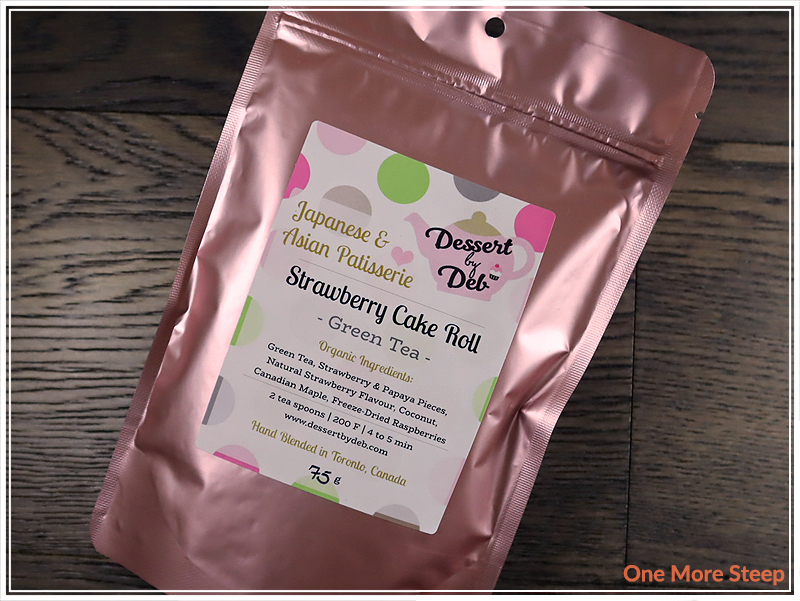 Strawberry Cake Roll consists of organic: green tea, strawberry and papaya pieces, natural strawberry flavour, coconut, Canadian maple, and freeze-dried raspberries. The aroma of Strawberry Cake Roll is very much that of strawberry, with hints of coconut and a touch of sweetness. It really is a beautiful blend though, I really think the varying colours in the blend is a treat – from the yellow, white, red/pink, and green. It's a visual treat for the eyes.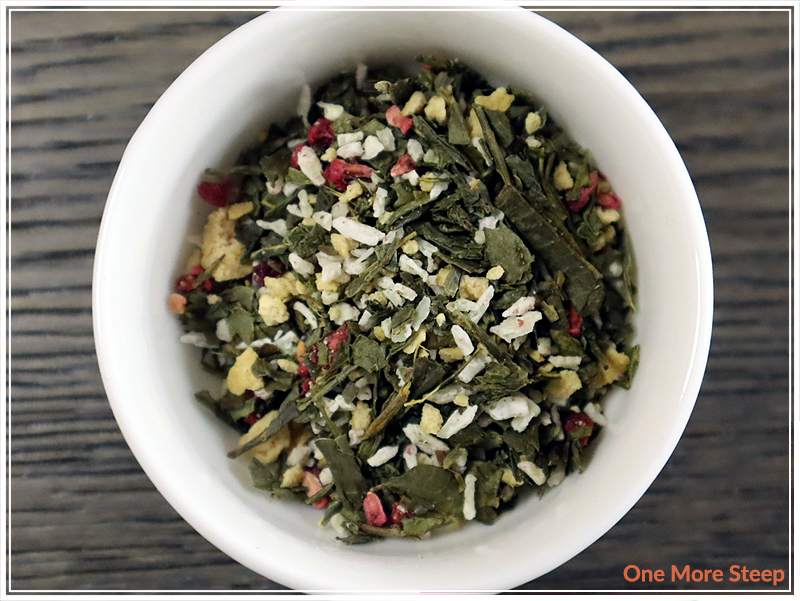 Preparation
Dessert by Deb recommends steeping Strawberry Cake Roll in 200°F (93°C) water for 4 to 5 minutes. I opted to do an initial steep for 4 minutes.
First Taste
Strawberry Cake Roll steeps to a light yellow. The aroma of Strawberry Cake Roll after steeping is similar to the dry leaf – strawberry/berries, and coconut. The flavour of Strawberry Cake Roll is primarily fruity sweetness, with the emphasis on berries, and the brightness of the coconut throughout. The sweetness isn't too much, in spite of there being Canadian maple in the blend. I'm actually quite happy that it's not too sweet, because it does give the option of adding your own sweetener to the teapot.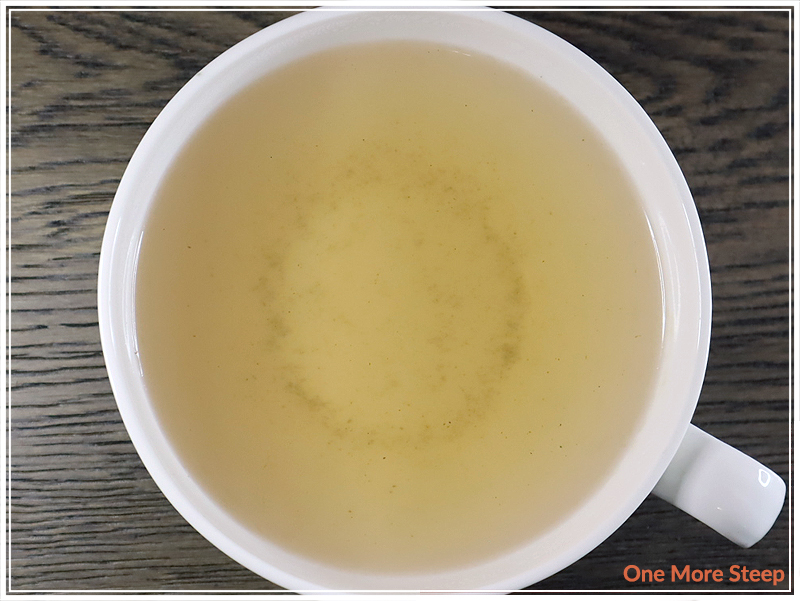 A Second Cup?
I attempted to resteep Strawberry Cake Roll once, adding an additional 30 seconds for the first resteep. I found that the flavour wasn't as strong as I would have liked, especially compared to the initial steep that was so flavourful in comparision.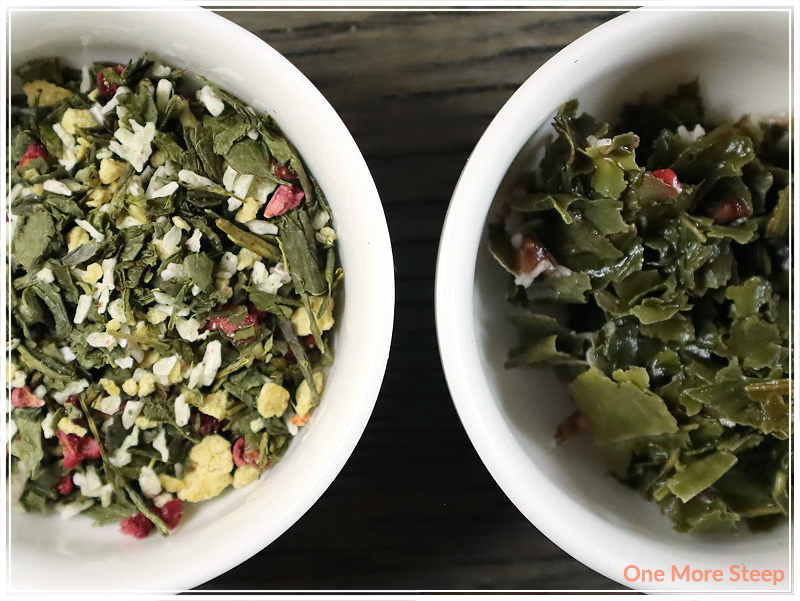 My Overall Impression

I loved Dessert by Deb's Strawberry Cake Roll. This green tea blend was a treat for the eyes, and the rest of the senses as I got to enjoy it from dry leaf to steeped tea. The light sweetness and fruity flavour from the tea is lovely hot, but I imagine the berries lend itself well to making it into an iced tea, so I'm really looking forward to warmer weather so I can pour this over a cup of ice to enjoy.
Curious about the cup rating system? Click here to learn more.