Charcoal Roasted Tie Guan Yin by Teakan
Oolong Tea / Straight
$30.00 for 65g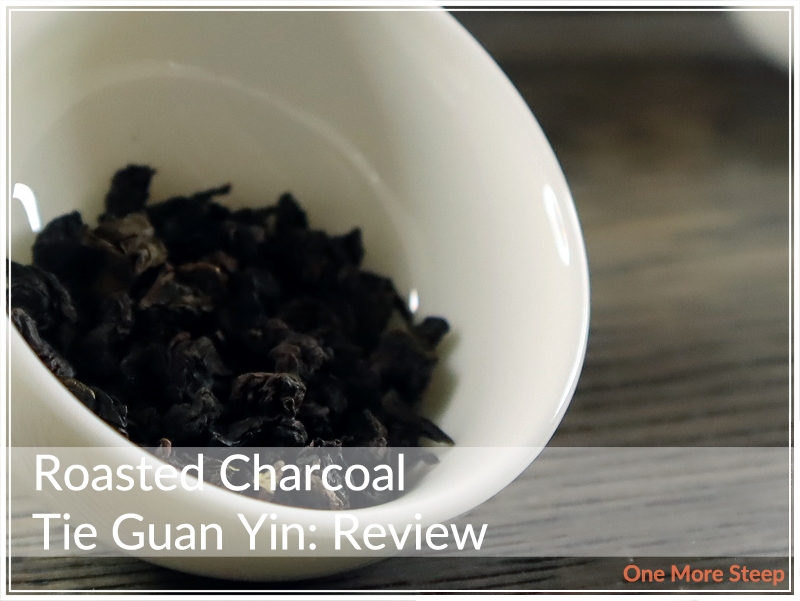 Charcoal Roasted Tie Guan Yin is part of Teakan's Volume 5 Exploration Kit, a collection of five single origin teas. Charcoal Roasted Tie Guan Yin makes up 15g of the 65g kit.
First Impressions
Charcoal Roasted Tie Guan Yin came as part of the Volume 5 Exploration Kit. This oolong tea comes in a sealed, resealable kraft paper pouch. There's a simplistic white and black label folded over for the front and back. This particular oolong comes from Anxi, Fujian, China, and was harvested in spring of 2021.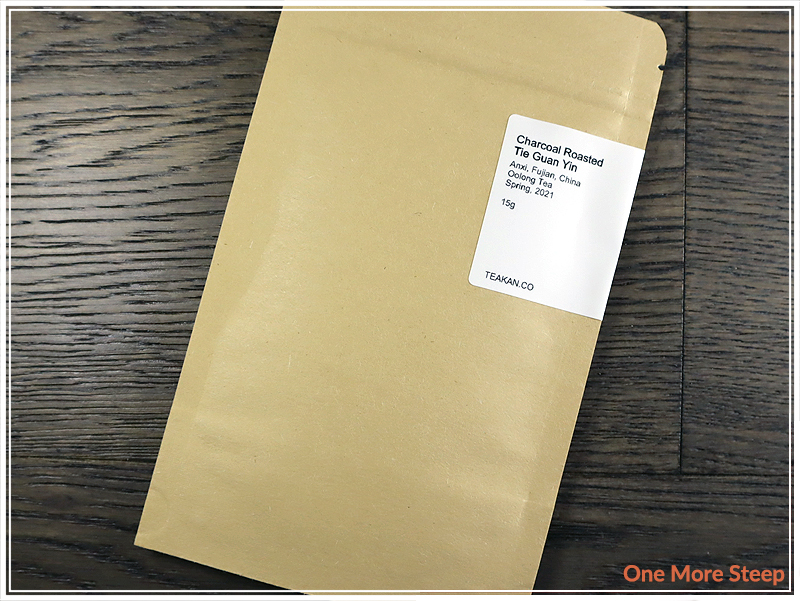 The leaves are dark, very deep brown with hints of green throughout. The aroma has a strong nuttiness from the roasted component, with a fruity undertone that strongly reminds me of plums. It has a nice aroma, I don't really get much of a charcoal feel to it, but the roasted nuttiness does come through in the aroma of the dry leaf.
Preparation
Teakan recommends steeping Charcoal Roasted Tie Guan Yin in 96°C (205°F) water for 2 minutes 30 seconds for western style steeping, and 45 seconds for gongfu style steeping.
I opted to do an initial steep of Charcoal Roasted Tie Guan Yin in the western style of steeping for 2 minutes and 30 seconds.
First Taste
Charcoal Roasted Tie Guan Yin steeps to a golden orange, very clear, and has a nutty aroma. On first taste, I get the nuttiness, an astringency, and just a touch of fruitiness that reminds me of plums, but the nuttiness is much stronger. The astringency leads to a dry mouthfeel, but there is no bitterness. I find the astringency and that dry mouthfeel makes me want to drink more, just to quench that thirst that it creates. It has a pleasant flavour though, with just the tiniest hint of sweetness.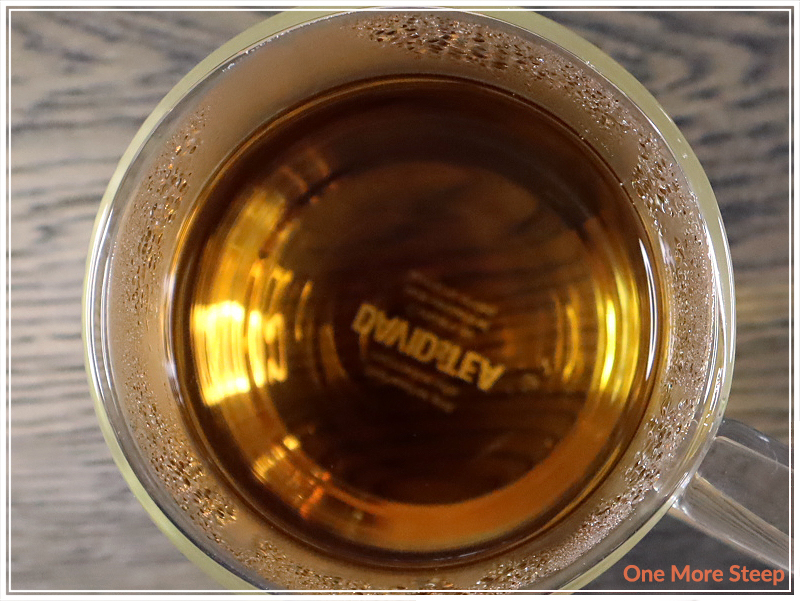 A Second Cup?
I resteeped Charcoal Roasted Tie Guan Yin a total of six times (seven steeps total with the same leaves), and added an additional 30 seconds for each subsequent steep. I kept with the same steeping method and water temperature and I found that the flavour stayed fairly consistent. I found it to remain lightly astringent with plum-notes throughout, along with that dry mouthfeel at the end of each sip.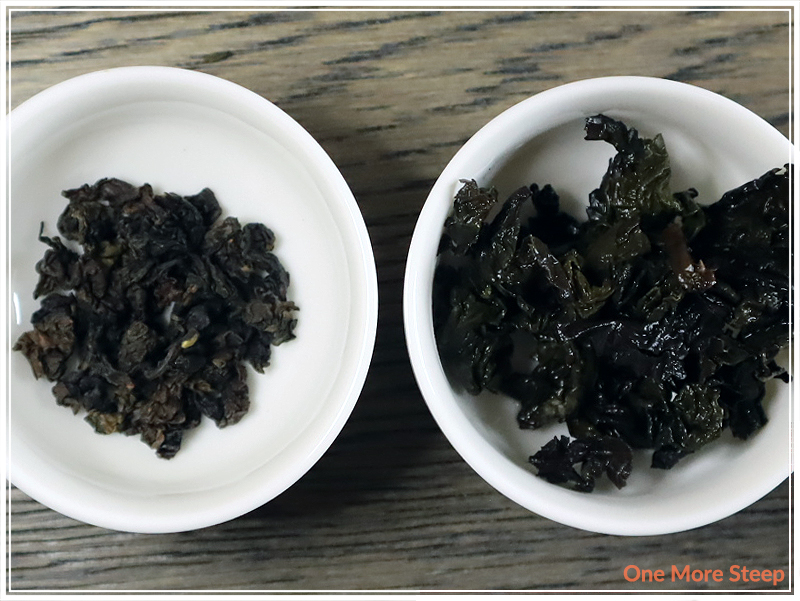 My Overall Impression

I loved Teakan's Charcoal Roasted Tie Guan Yin. I'm not sure what I was expecting when I saw the name Charcoal Roasted Tie Guan Yin, but I don't think this was it. I was pleasantly surprised in the fact that it was had more roasted notes than what I had assumed it would be like, which would have been something closer to a lapsang souchong (and honestly, not one of my favourite types of tea) because I saw charcoal and thought smokey. The nutty flavour carries through well, and the plum notes really carry with each steep. I would highly recommend resteeping this oolong as much as possible.
Curious about the cup rating system? Click here to learn more.