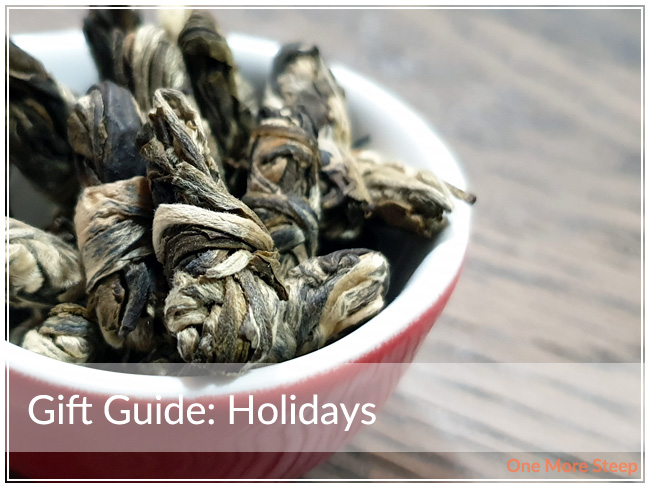 It may be early November, but is it ever too early to be considering what you're getting your loved ones for the holidays? As someone who tries very hard to get all of the holiday shopping completed before the month of December (oh yes, I'm that person!), I'm a fan of gift guides because they help me out with ideas or directly influence my shopping plans.

For the Beginner Tea Drinker
Consider a tea mug with infuser. They come in all shapes, sizes, colours, and designs. And what a better way to influence someone to continue their love of tea than making it easy on them? I'm always of the opinion that one can never have enough tea mugs – bonus points if you get something seasonal so your tea loving friend can begin to rotate through the seasons.
How about a tea sampler? You can create your own by assembling some of your favourite teas or base it off of the teas that you know your loved one enjoys. If they're a recent convert from coffee, considering black teas for the stronger caffeine content (try English or Irish breakfast blends, lapsang souchong or orange Pekoe). If they've been drinking tea for a while, try some more rare or expensive teas that they may not purchase for themselves regularly (try flowering/blooming teas, white teas, and oolongs). A nice size for a tea sampler would be between three to six teas. You can buy tea samplers prepackaged or go the DIY route if you have tea that you wouldn't mind parting with.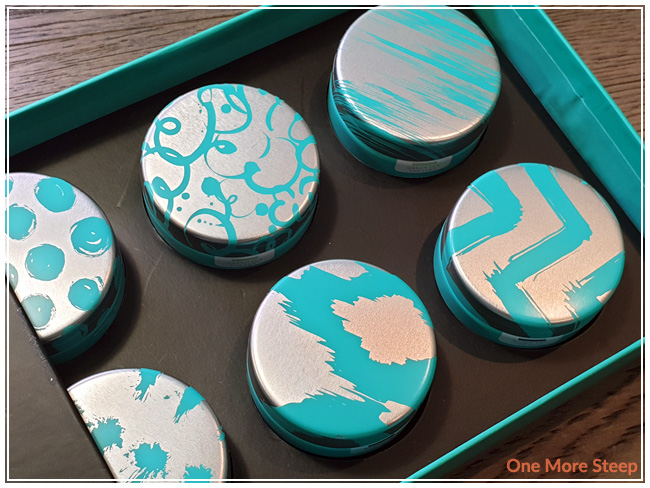 And if you're trying to give a present before the holidays – try a tea advent calendar! This year I'll be drinking the Tea Advent Calendar from Adagio Teas. There are many available out there and there's a great assortment of types of teas available in calendars. Last year, I worked through my DIY version – but this option really only works if you have 12 or 24 teas available to you because the idea of purchasing 24 teas just to parcel out into advent calendar-sized servings sounds like a lot of work to me.

For the Advanced Tea Lover
How about a variable temperature kettle? The ability to properly steep a cup of tea is so important and respects the artistry that goes into tea production. I personally love my tea kettle (Breville IQ Kettle) and can't recommend it enough – I've been using it daily, multiple times a day, for more than 3 years now.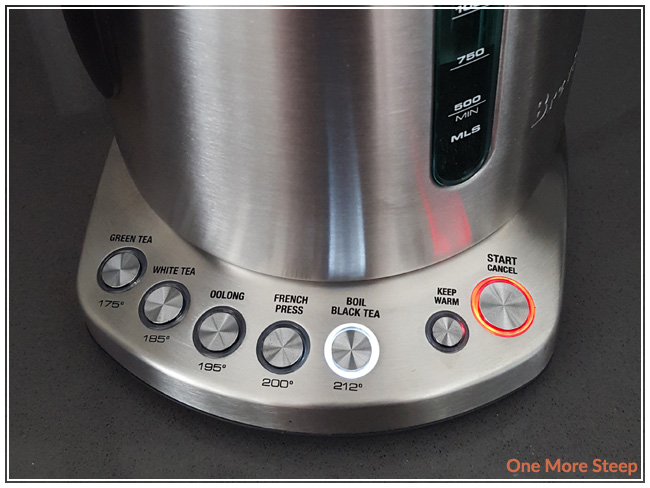 Teaware is never a bad idea. A tea-for-one set or a gaiwan is a must for any tea lover. I'm personally a fan of a tea-for-one set because there's just something charming of a tea pot that sets into the tea cup. But for those who are into Chinese teas, a gaiwan is basically a must have. I personally have two and love using them for green and oolong teas, it makes for an easy way to do quick steeps and I'm slowly getting better at pouring from them without spillage.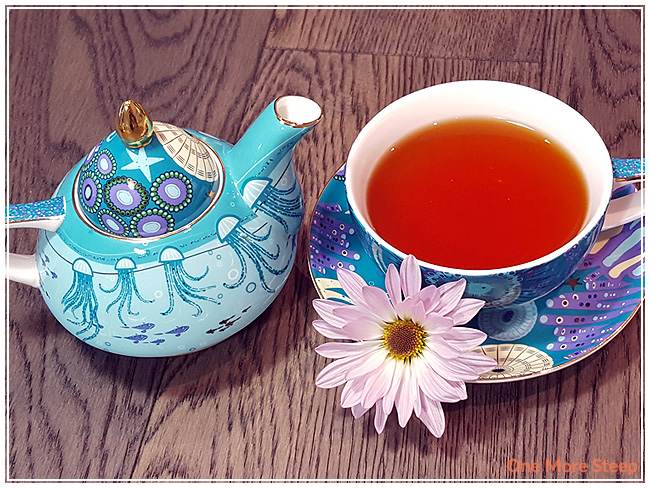 Subscription boxes are all the rage these days! You can get them for: food, socks, cosmetics, and also tea. I've reviewed subscription tea boxes from a variety of companies and there's so many more than I haven't covered. You can often purchase subscription tea boxes in 3, 6, 9, or 12 month increments so you can be sure that your loved one will get tea for an on-going basis, as long as you'd like. Depending on which company you choose, I would expect the monthly cost to be at least $15-20 and all the way up to $50 per month.

Tea is always a great present, in my humble opinion as someone who has both received and been given tea and teaware as a present. After all, what's not to love about a hot cuppa tea? If you have any gift ideas for the tea lover in your life, add them below in the comments!