Lavender Earl Grey by Gypsy Soul Tea Co
Black Tea / Flavoured
$7.40 for 40g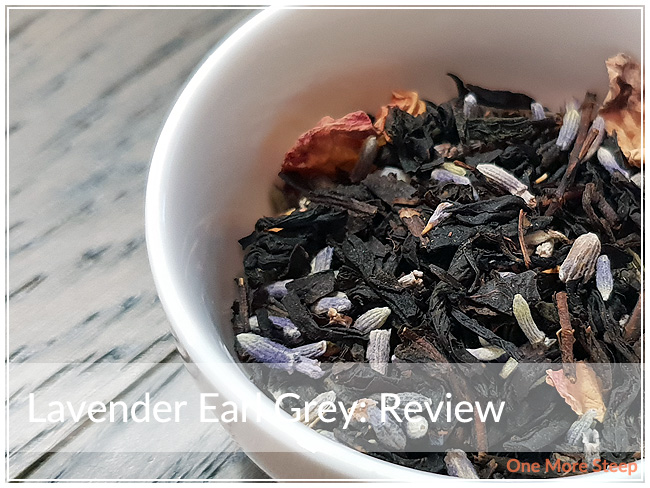 First Impressions
Lavender Earl Grey came in a sealed foil bag, with a clear window on the back. The ingredients are easy to see, I can easily see lavender and rose petals mixed in with the black tea leaves. There's a creamy aroma to it, that's a bit of a buttery quality to it with a light floral aroma from the lavender and rose petals.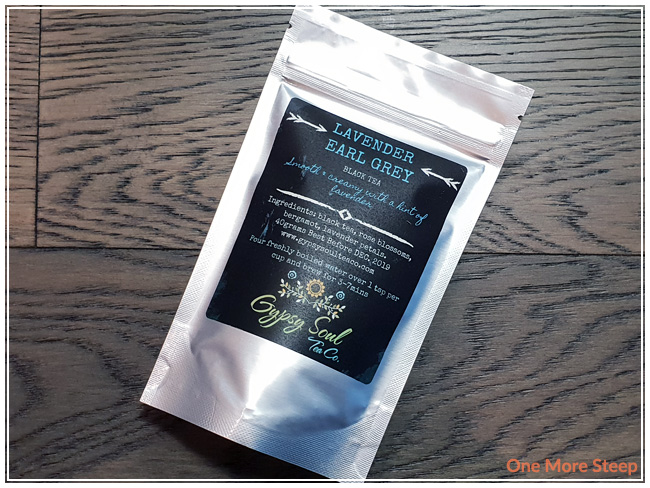 Lavender Earl Grey consists of: black tea, rose blossoms, bergamot, and lavender buds. The ingredients are so easy to see, the bergamot isn't as strong as the lavender in aroma, but it's still very pleasant.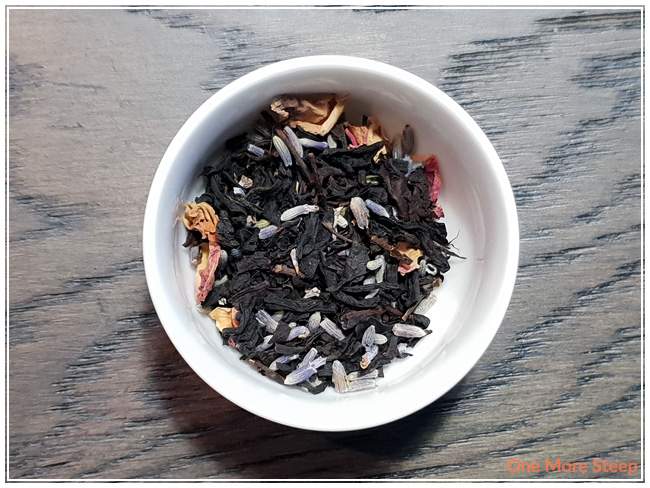 Preparation
Gypsy Soul Tea Co recommends steeping Lavender Earl Grey in 100°C (212°F) water for 3 to 7 minutes. My initial steep of Lavender Earl Grey was for 5 minutes.
First Taste
Lavender Earl Grey steeps to a reddish orange. The lavender aroma is quite strong in comparison to the bergamot. There's a nice creamy mouthfeel to it, with a mild citrus flavouring from the bergamot. I found the rose flavour to be a bit lost compared to the lavender, since the lavender is so strong in comparison.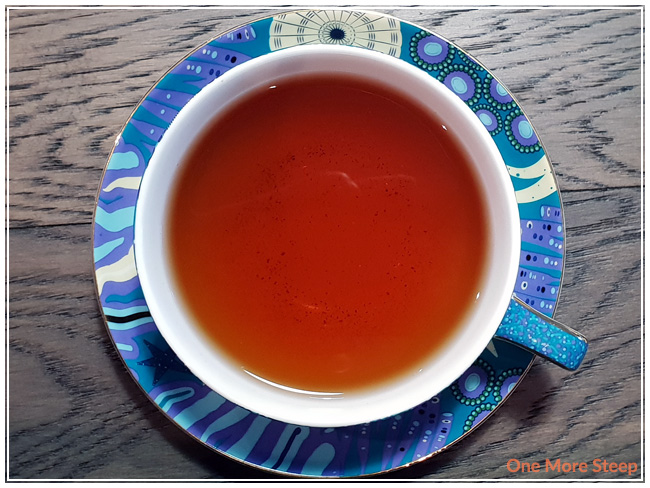 I did add some sweetener to it (locally harvested honey), and found that it helped to improve the rose flavour notes in the tea.
A Second Cup?
I attempted to resteep Lavender Earl Grey, and found that the floral notes were not as strong compared to the initial steep. I would say that Lavender Earl Grey is good for just one steep.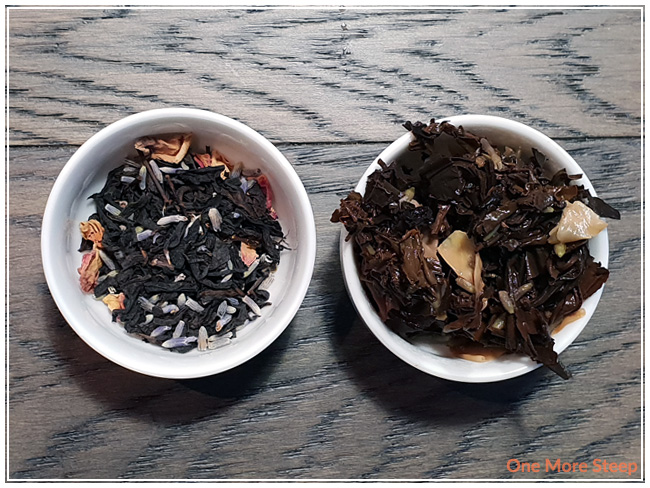 My Overall Impression

I loved Gypsy Soul Tea Co's Lavender Earl Grey. I think that Lavender Earl Grey is a lovely take on Earl Grey on its ow, but it'd also be an excellent candidate for a London Fog with a touch of vanilla extract. I found that the lavender flavour had nice strength to it, and the creaminess of the Earl Grey in general was really enjoyable. I do think that the tea improved with a touch of sweetener, as it helped the rose flavour come out more.
Curious about the cup rating system? Click here to learn more.