Yu Qian Anji Bai Cha by Masters Teas
Green Tea / Straight
$30.00 USD for 1.5oz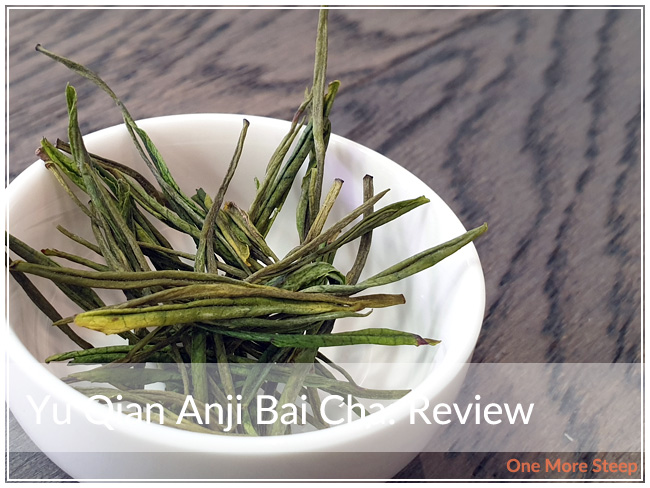 Masters Teas has provided me with Yu Qian Anji Bai Cha for the purposes of writing an honest review.
First Impressions
Yu Qian Anji Bai Cha came in a printed sealed, resealable pouch. The thing I love about Masters Teas is how much information that they provide about each tea. This particular tea is a green tea (not a white tea – despite its name!) that comes from Zhejiang, China from the farmer Yu Feng. The name actually comes from the fact that the leaves are pale green (almost white), but it is definitely a green tea. This tea is also grown and harvested at 900m elevation above sea level in April 2019 – how's that for knowing where your tea comes from?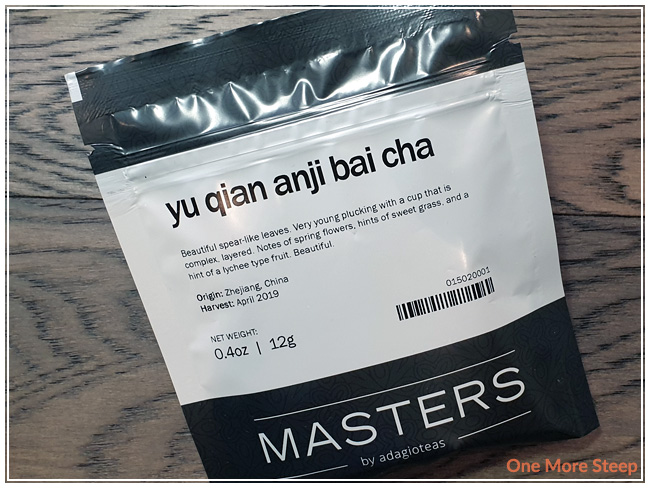 The leaves are long and bright green. I can see a lot of details in the leaves – clear buds and leaves and I can see the veins on the leaves. There's a light floral aroma to the leaves.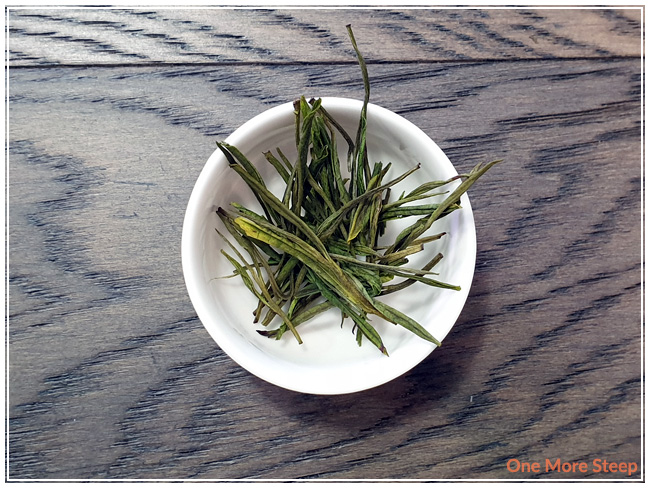 Preparation
Masters Teas recommends steeping Yu Qian Anji Bai Cha in 170°F (77°C) water for 2-3 minutes. I heated my water at 175°F (79°C) with my variable temperature kettle (Breville IQ Kettle) and allowed it to cool for a bit before steeping for 2 minutes.
First Taste
Yu Qian Anji Bai Cha steeps to a pale yellow and has a light fragrant aroma. The first taste of the tea is sweet, floral and grassy. The sweet and floral notes do remind me of lychee, which is one of the flavour notes that Masters Teas mentioned in the description of this green tea. I found it to be nicely flavoured throughout, and there was no bitterness or astringency noted throughout the steep.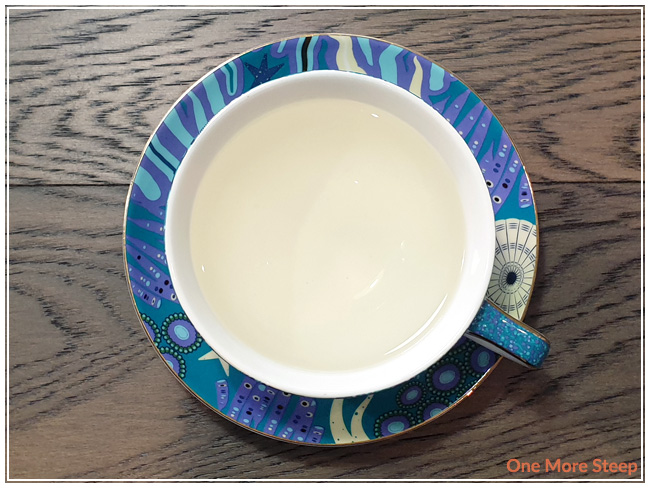 A Second Cup?
Masters Teas suggested that Yu Qian Anji Bai Cha can be steeped up to seven times. I did seven resteeps (so eight steeps total) of this delicate green tea by adding an additional 30 seconds for each subsequent steep. I found that the tea got sweeter and more floral with each steep, peaking in flavour by the third resteep of the leaves.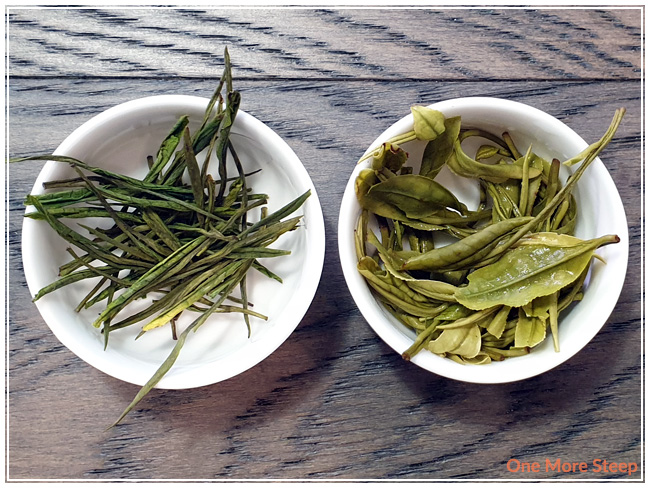 My Overall Impression

I loved Masters Teas's Yu Qian Anji Bai Cha. I found that the leave were beautiful both dry and steeped. The flavour of the tea was sweet and tasty, and definitely a pleaser for a tea lover like myself. I think it'd be a great option to cold steep, because of the sweet floral notes – especially if you're considered of oversteeping the tea. I love the lychee notes and think it's great for tea to introduce someone to green tea.
Curious about the cup rating system? Click here to learn more.