Huang Shan Mao Feng by Masters Teas
Green Tea / Straight
$17.00USD for 1.5oz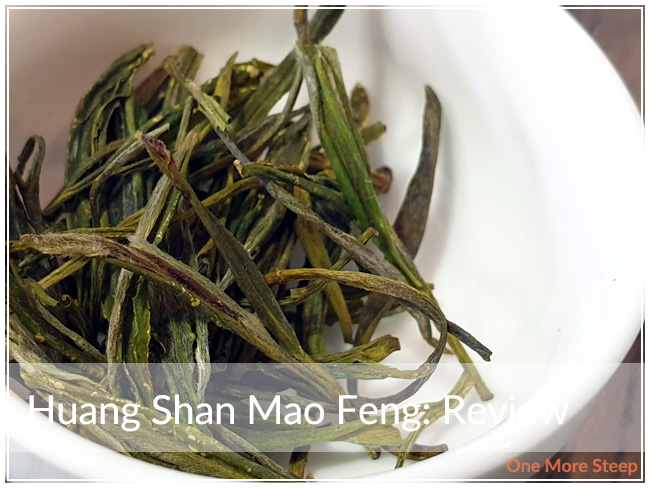 Masters Teas has provided me with Huang Shan Mao Feng for the purposes of writing an honest review.
First Impressions
Huang Shan Mao Feng is a Chinese green tea from Masters Teas that came in a sealed, printed and resealable pouch. There was some information on the packaging, the rest I gleaned from the product page online. The leaves are dark green and wiry that have a mix of light fruity and floral aromas.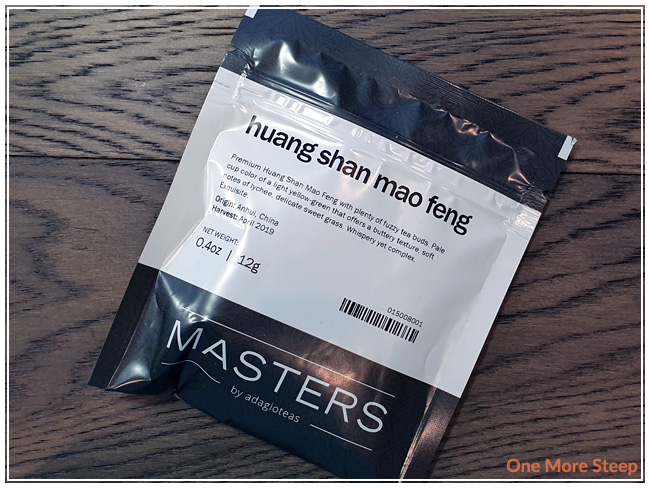 This tea originates from Anhui, China from the farmer Liao Xiao Juan. This straight green tea was grown at 800m elevation above sea level and harvested in April 2019.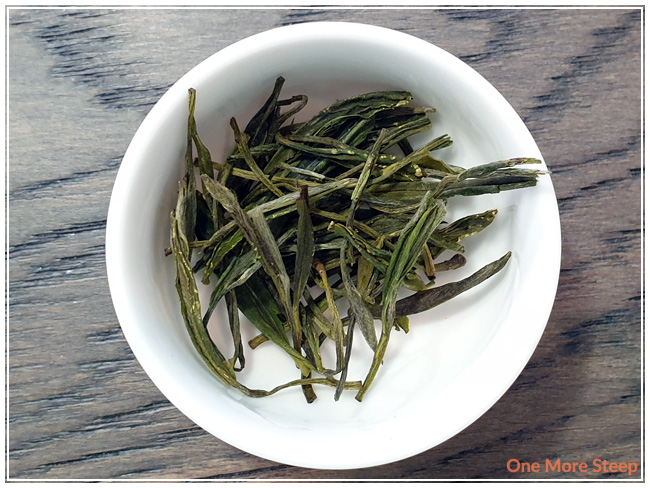 Preparation
Master Teas recommends steeping Huang Shan Mao Feng at 170°F (77°C) for 2 to 3 minutes. I heated my water to 175°F (79°C) and allowed it to cool for 5 minutes before doing an initial steep for 2 minutes.
First Taste
Huang Shan Mao Feng steeps to a very pale yellow colour after the initial steep for 2 minutes. I found that the flavour was surprisingly more complex than I had initially thought it would be. Huang Shan Mao Feng has a well-balanced flavour profile that has both sweet fruity and floral flavours, as well as a hit of grassy notes at the tail end of each sip. I found that this green tea has a thickened mouthfeel to it, and it's an easy tea to drink.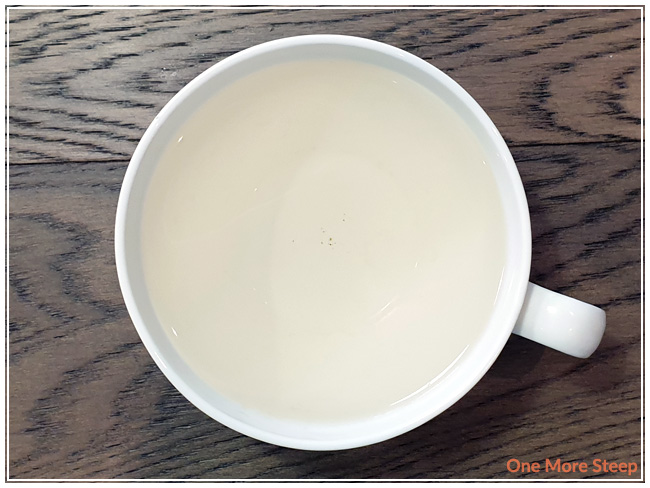 A Second Cup?
Masters Teas suggests that Huang Shan Mao Feng can been steeped up to seven times, so I did six resteeps with the same leaves. I found that the flavour got more savoury with each steep, losing that fruity and floral sweetness slowly and gaining more grassy and vegetal flavours as I continued with each steep. The tea itself also became more of a golden yellow in colour.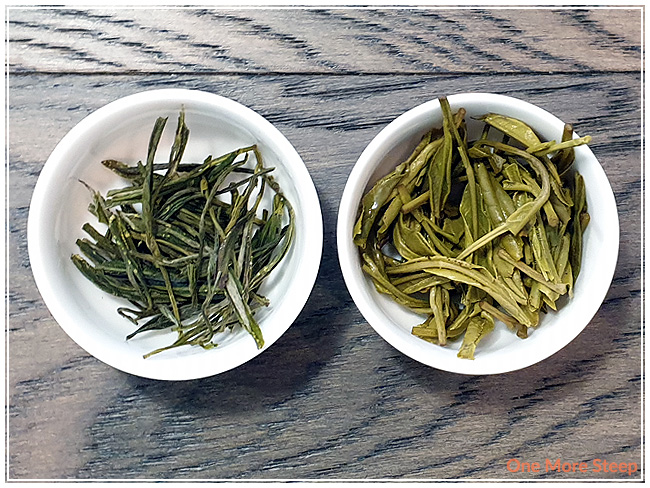 My Overall Impression

I loved Masters Teas's Huang Shan Mao Feng. I really enjoyed the delicate complexity in the flavour profile of this Chinese green tea, and really enjoyed the texture in this tea as well. I loved that it started out sweet before giving way to being savoury and more grassy, which was fun to experience. I would definitely recommend resteep Huang Shan Mao Feng, because the leaves so do well with being resteeped and you can experience the different flavour notes and how it changes with each steep..
Curious about the cup rating system? Click here to learn more.