Li Shan Oolong by Teakan
Oolong Tea / Straight
$25.00 for 70g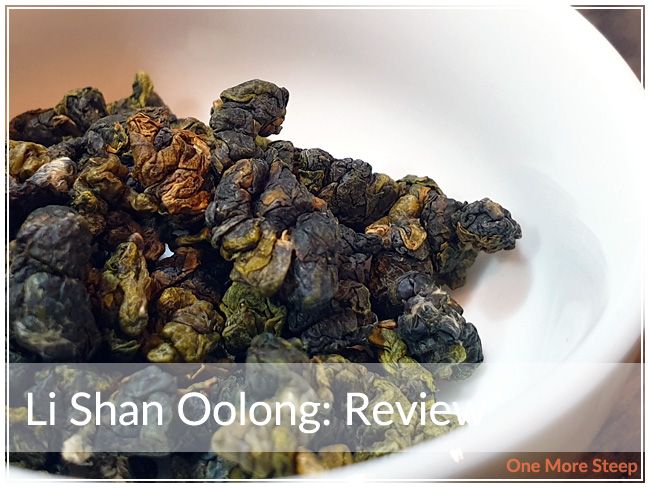 Li Shan Oolong is part of the Teakan's Spring 2020 Exploration box, which I purchased at the 2020 Vancouver Tea Festival back in March. This Exploration Box consists of 5 teas and Li Shan Oolong was 15g of the 70g.
First Impressions
Last week I shared my review of the first of five single origin teas from Teakan's 2020 Spring Exploration Box – Jasmine White. You can find the photo of the outer packaging there as well. This review will be focusing on the second tea I picked out of the kit – Li Shan Oolong.
Li Shan Oolong is an oolong tea harvested in spring 2019 from Li Shan, Nantou, Taiwan and I got 15g of it in the Exploration Box. I love the minimalist vibes from the kraft paper pouch, which is sealed and resealable. The back of the packaging has steeping instructions (more on that later).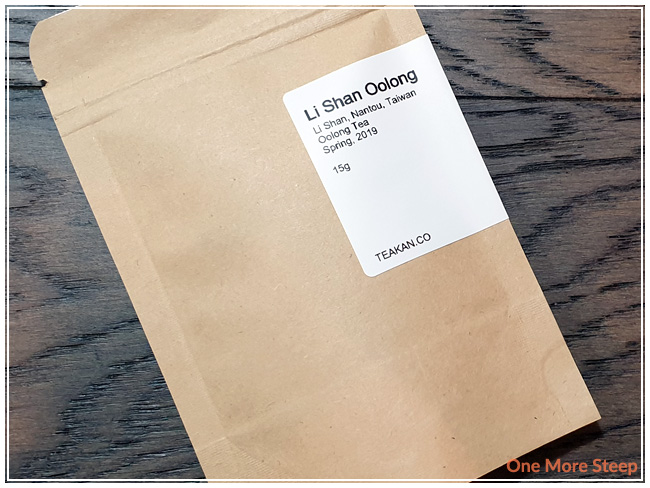 This Taiwanese oolong has some beautiful leaves. I love all the variation in colours from warm browns to bright greens to very dark, forest greens. They're just really fun to look at. The aroma is lightly fruity, it reminds me a lot of peaches.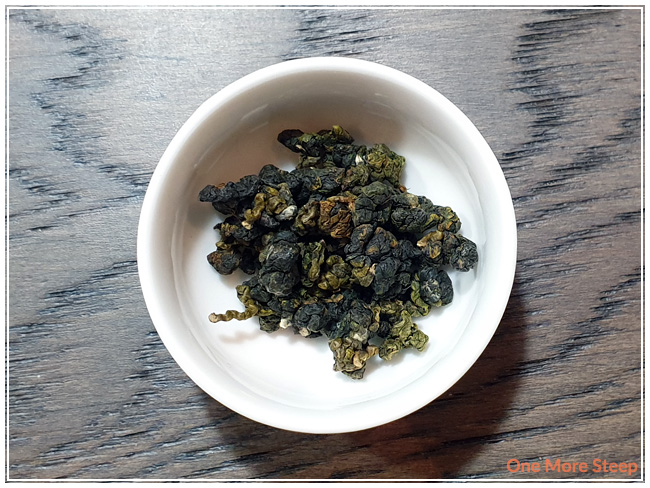 Preparation
Teakan recommends steeping Li Shan Oolong in 95°C (203°F) water. I opted to use 93°C (200F°) water. For western style steeping, this oolong is meant to be steeped for 1 minute, 30 seconds (90 seconds). With the gongfu method, its 5 seconds. I did the 90 second steep in my teapot.
First Taste
Li Shan Oolong steeps to a light golden yellow for the initial steep. There's some floral aroma to the tea – with some sweet, honeyed notes in the fragrance as well. The flavour of the tea is a mix of stone fruit (I definitely taste more apricot that I can smell), honey, and floral notes. It's nicely balanced. I found that the tea was smooth with only a slightly thickened texture to it. It's a pleasant mouthfeel and was so easy to drink up the whole pot.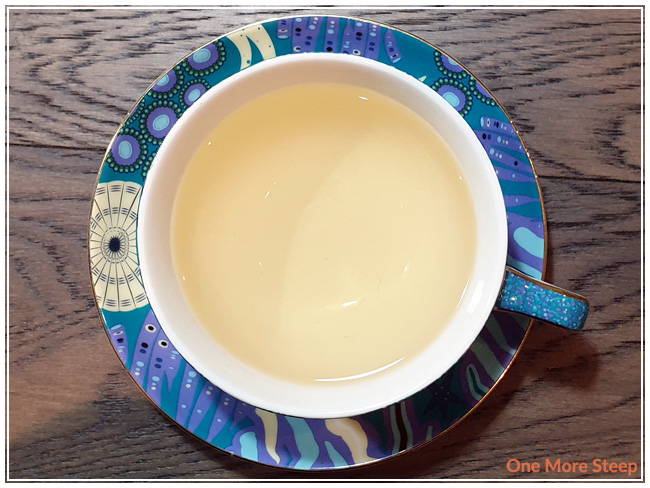 A Second Cup?
I resteeped Li Shan Oolong six times (seven steeps total), adding an additional 30 seconds for each subsequent steep. The flavour and colour were strongest in the first and second resteeps. While the flavour and colour weakened by the last steep, the flavour remains consistent and didn't change too much for it. It was a treat to watch how much the leaves opened up as I steeped this oolong.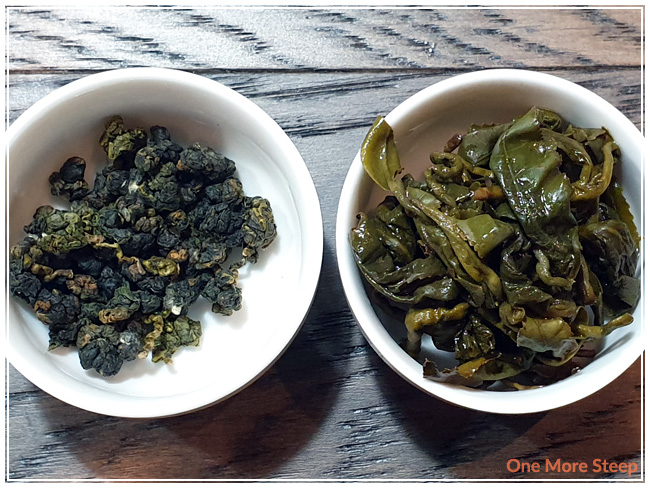 My Overall Impression

I loved Teakan's Li Shan Oolong. I'm a sucker for a good quality oolong, and this one does not disappoint. I loved everything from admiring the dry leaf, steeping (and resteeping) and drinking the tea, to looking at the spent leaves after everything was all said and done. I really enjoyed the flavour of this oolong, and I think a lot of people would like it as well – especially if you have an appreciation for teas with floral notes.
Curious about the cup rating system? Click here to learn more.