Earl Royale by Tielka
Black Tea / Flavoured
$10.00CAD for 24g (12 tea sachets)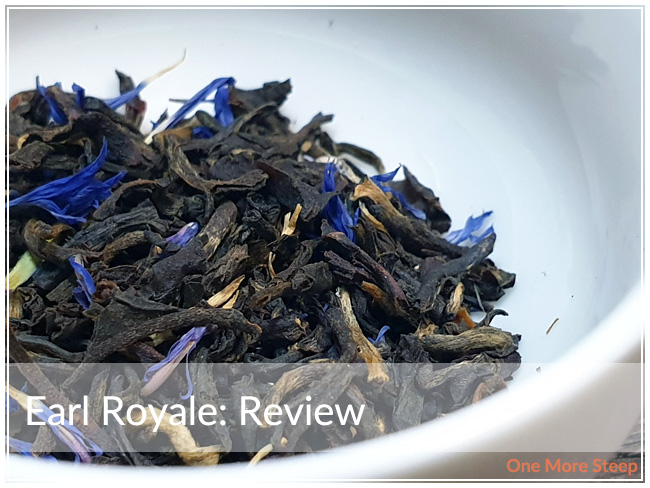 Tielka has provided me with Earl Royale for the purposes of writing an honest review.

Until June 14th 2020, when you order a pouch of Earl Royale from Tielka, you'll receive a free storage tin with your order when you mention One More Steep in the comments of your order!
First Impressions
Earl Royale comes in an adorable green cardstock box with a white leaf design. The information of the tea comes on a printed label that seals the packaging. Inside of the cardstock box is a foil package that helps keep the tea fresh, which I do appreciate! The tea itself comes portioned into pyramid tea sachets, which is a nice touch. They're very translucent, so you can really see the details of the tea – which of course I tore open for a photo.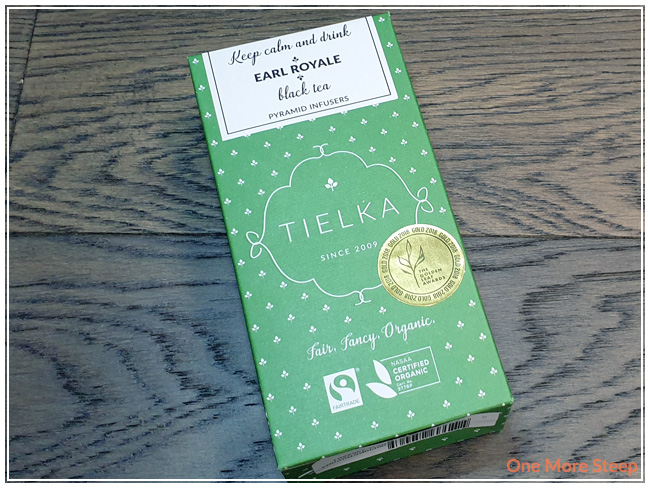 There's an amazingly strong bergamot aroma, which is what I like when it comes to Earl Grey. The packaging tells me that this Earl Grey features Dianhong black tea, which is from Yunnan Province, China – which is a lot of information for a blended tea. The tea is certified organic and fair-trade, and the tea sachet material is plastic-free and plant-based fibres (pretty cool!). Earl Royale consists of: black tea, sweet orange peel, cornflower petals, and bergamot oil.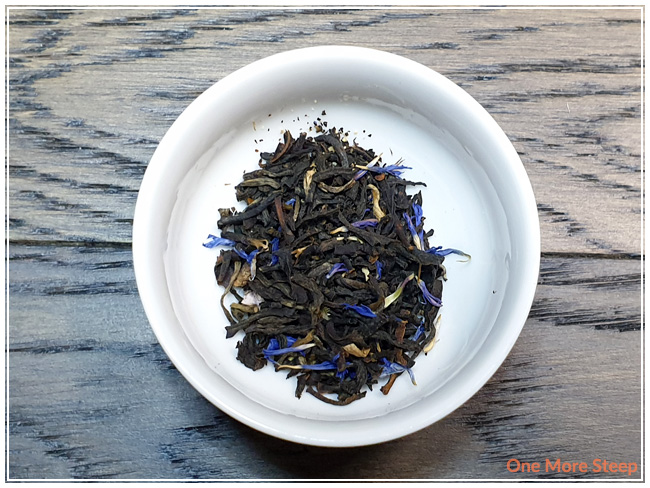 Preparation
Tielka recommends steeping Earl Royale in 100°C (212°F) water for 3 minutes. I followed the steeping instructions for the initial steep.
First Taste
Earl Royale steeps to a lovely golden orange colour with a strong bergamot aroma. There's a pleasant smoothness from the tea – no bitterness or astringency – with a nice citrus profile, a sweet and mild floral taste in the background, all supported by the black tea base that has a slight earthiness to it that I think just balances really nicely with the citrus notes.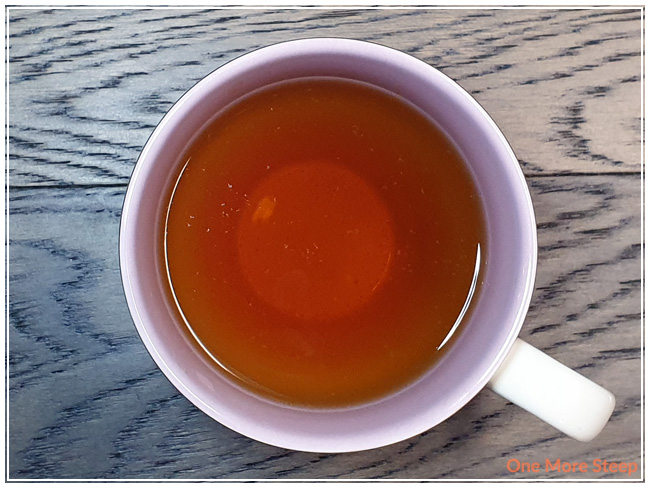 A Second Cup?
I attempted to resteep Earl Royale once, adding an additional 30 seconds for the subsequent steep. I found that the bergamot and orange flavours just weren't as strong as they were for the initial steep, but the black tea base shined through a bit more with a nice earthy flavour with just a touch of umami in it. If you're a bigger fan of Earl Grey than regular black tea, I would stick to the initial steep (but if you also like a more traditional black tea, resteep Earl Royale because there's still flavour in those teas!).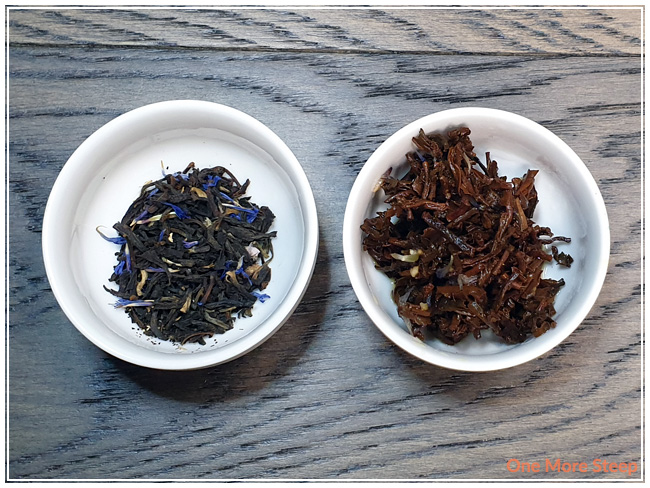 My Overall Impression

I loved Tielka's Earl Royale. I'm a fan of Earl Grey – as anyone who's read my website before knows. I really enjoyed the balance of bergamot to the sweet orange peel, and also how well the black tea based shined through. I didn't add anything to my initial steep of Earl Royale, but I think this would do beautifully as the base of a London Fog as well and would do very nicely as a tea addition to your afternoon tea menu, as it would take nicely to cream and sweetener, if needed.
Curious about the cup rating system? Click here to learn more.