Formosa Ruby by Sunny M
Oolong Tea / Straight
$34.00 for 100g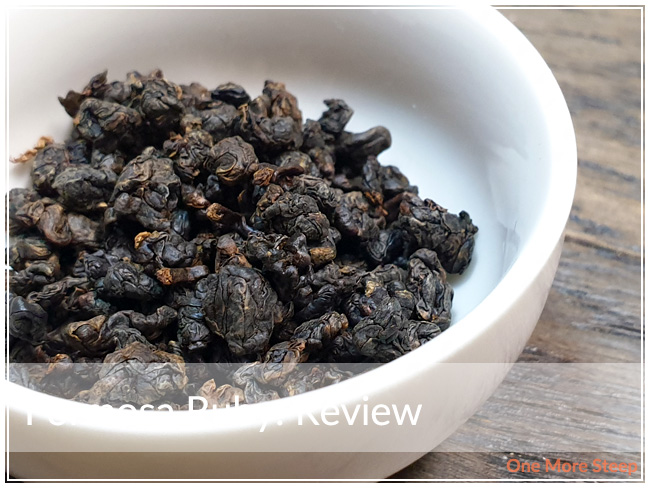 Sunny M has provided me with Formosa Ruby for the purposes of writing an honest review.
First Impressions
Formosa Ruby comes in a shiny black pouch, it's sealed and resealable. I really do like the fancy valve that Sunny M has in the packaging that allows you to push all the air out of the packaging – very handy feature! Formosa Ruby is an oolong tea, described by Sunny M has being artisan roasted, hand picked and from a micro lot.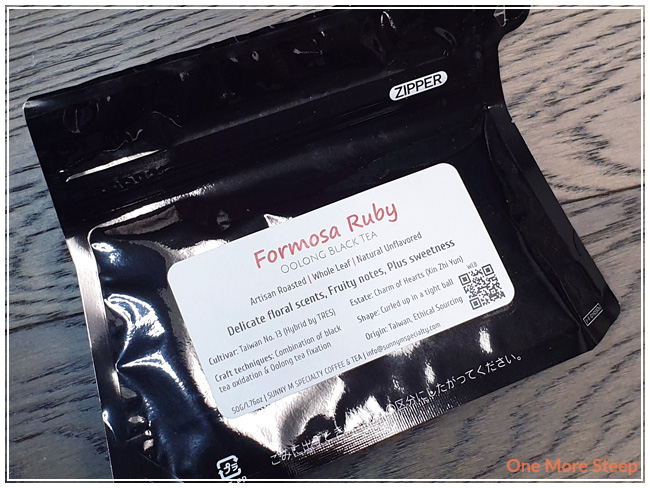 Formosa Ruby comes from the Charm of Hearts tea estate in Taiwan, and is described as being ethically sourced. This oolong is tightly bunched leaves in varying shades of brown. There are some nice floral, apricot and malty aromas coming from the leaves. I think it's quite inviting.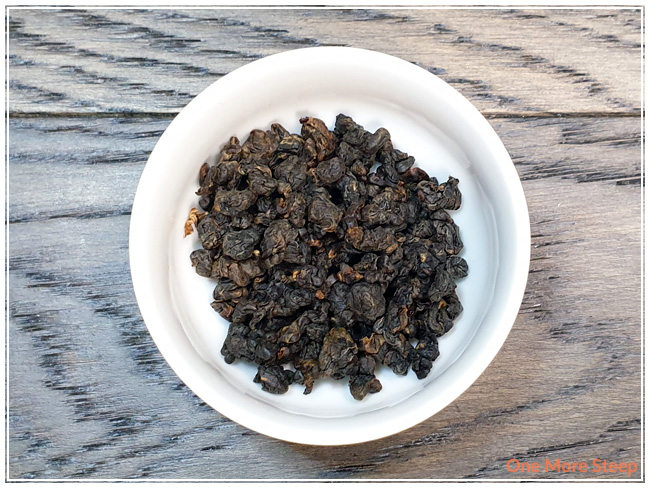 Preparation
Sunny M recommends steeping Formosa Ruby in 85℃-95℃ (185℉-203℉) water for 4 to 6 minutes, so I opted to heat my water to 93°C (200°F) and steep for 5 minutes.
First Taste
Formosa Ruby steeps to a lovely golden orange colour. The aroma is a mix of fruity and floral. The flavour of the tea itself is a smooth floral, light sweetness, some apricot mingling in the background, and a touch of malty that just makes itself known at the tail end of each sip. A bit of a roller coaster of a taste experience, that's for sure, but truly delicious.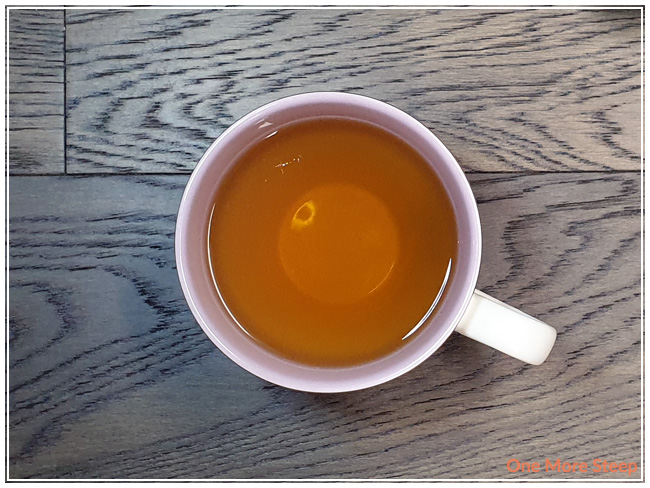 A Second Cup?
I resteeped the leaves for Formosa Ruby a total of seven times (so eight steeps total with the same leaves). As always, I added an additional 30 seconds for each subsequent steep. I found that the colour continued to deepen as I steeped, especially for the first three resteeps, and the flavour stayed fairly consistent, just getting stronger and then weaker, accordingly with the colour of the tea itself.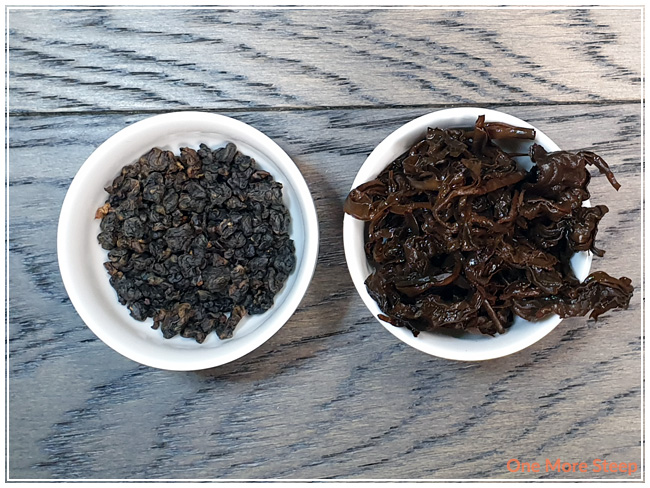 My Overall Impression

I loved Sunny M's Formosa Ruby. This oolong does so great in steeping and resteeping, I found the flavour stayed really nice as I resteeped it and it was just a pleasure to drink over and over again. Definitely one to be resteeped, and you can always steep and pour into a pitcher for some iced oolong later if you don't have time to drink all that hot tea when you're in the process of steeping. That's my tea tip for today!
Curious about the cup rating system? Click here to learn more.