Anji Baicha by Teakan
Green Tea / Straight
$30.00 for 60g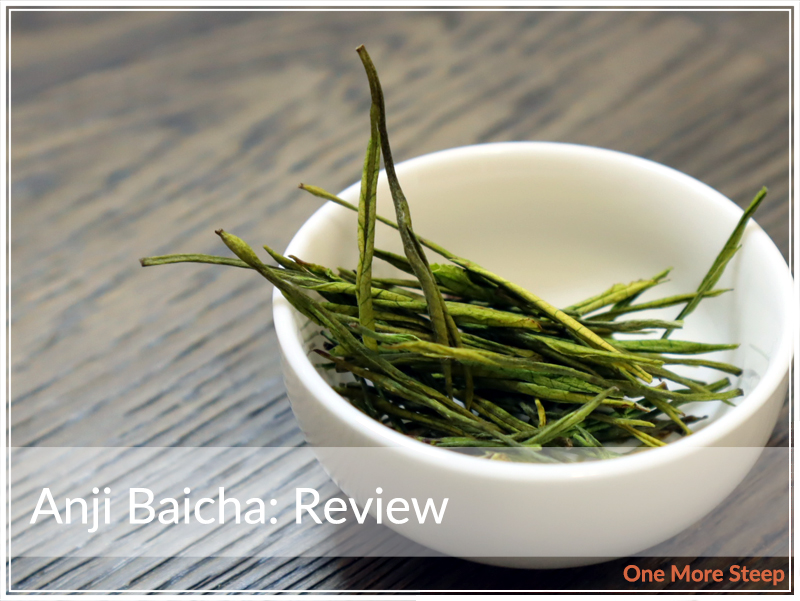 Anji Baicha is part of Teakan's Volume 4 Exploration Kit, a collection of five single origin teas. Anji Baicha makes up 15g of the 60g kit.
First Impressions
This is the first of five reviews from Teakan's Volume 4 Exploration Kit – featuring all single origin teas. This one is Anji Baicha, which is a green tea that came in a kraft paper pouch that's sealed and resealable. As always, the labelling is minimalistic, while providing just enough information to allow you to gain a bit of knowledge and appreciate the tea.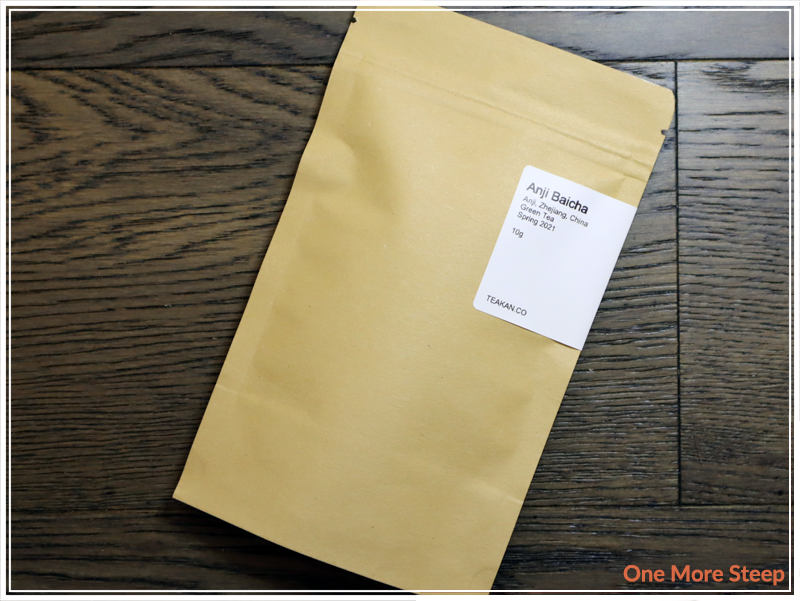 Anji Baicha has amazing leaves – they're very long and straight and the leaves themselves are a bright spring green and feel like that there's a tight roll to the leaves. There's a sweet floral aroma to the leaves and it's honestly just lovely to look at. Anji Baicha is from Anji, Zhejiang, China. This green tea was harvested just spring of this year (2021). The detailing in the leaves is amazing, I love that I can see the vein definition in the individual leaves and the floral aroma is just lovely.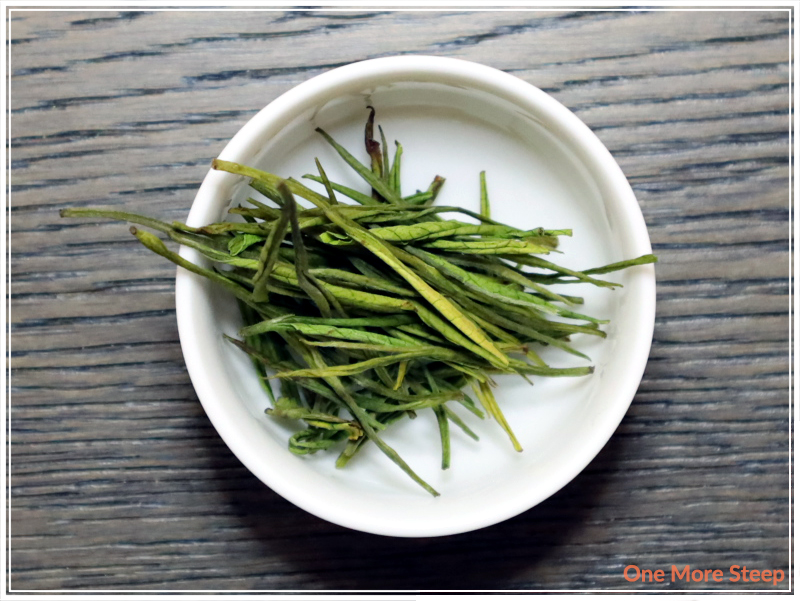 Preparation
Teakan recommends steeping in 80°C (176°F) water for 1 minute for western style steeping, and just 20 seconds for gongfu style steeping. i opted to do western style steeping and followed the steeping instructions.
First Taste
After just one minute of steeping, Anji Baicha is a very pale yellow (not surprised). The aroma is light and floral. The tea itself has a soft floral flavour to it, it has a sweetness to it and a thin texture to it. It's pleasant to drink and leaves a sweet aftertaste that's not overly sweet (like syrup). It reminds me a lot of the sweetness from maple syrup (not 'syrup'). Funnily enough, there's a note on the label from Teakan that says "Why isn't this a white tea?" and I'm inclined to agree! It has a lot of characteristics that reminds me of a white tea – it's a bit of a blend to me in characteristics between a white and a green tea. Tasty, nonetheless.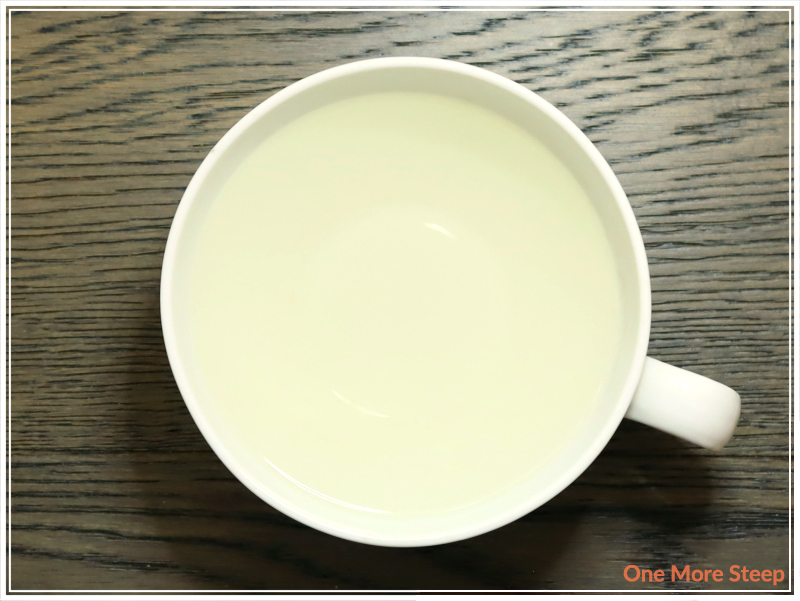 A Second Cup?
I opted to resteep Anji Baicha for a total of seven times (eight steeps total) – adding thirty seconds for each subsequent steep. The flavour gets deeper as the colouring also gets darker (Anji Baicha becomes a deeper golden yellow). It has a beautiful flavour to it, and just check out the beautiful leaves (!). I just love how much the leaves have opened up – the detailing in the leaves are gorgeous.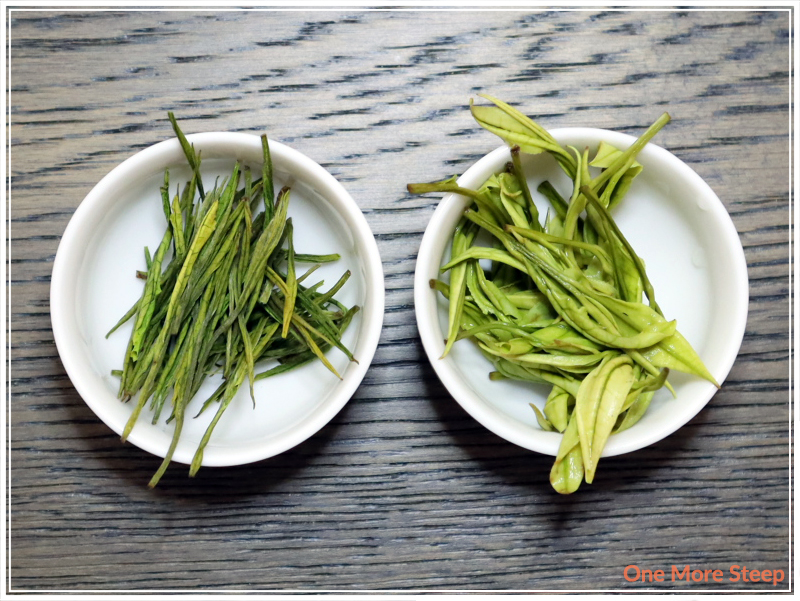 My Overall Impression

I loved Teakan's Anji Baicha. It was a great first experience with the teas from the Volume 4 Exploration Kit. Anji Baicha has a great flavour, enticing aroma, and resteeps beautifully. You don't need a lot to go a long way in terms of flavour, and the leaves are a treat to experience. I would highly recommend resteeping this green tea; it helps that the leaves are of a good quality and I think that nice floral sweetness would translate well as an iced tea as well if you wanted to cold steep Anji Baicha.
Curious about the cup rating system? Click here to learn more.