Banana Breakfast Muffins by Dessert by Deb
Type of tea / Straight/Flavoured
$16.00 for 75g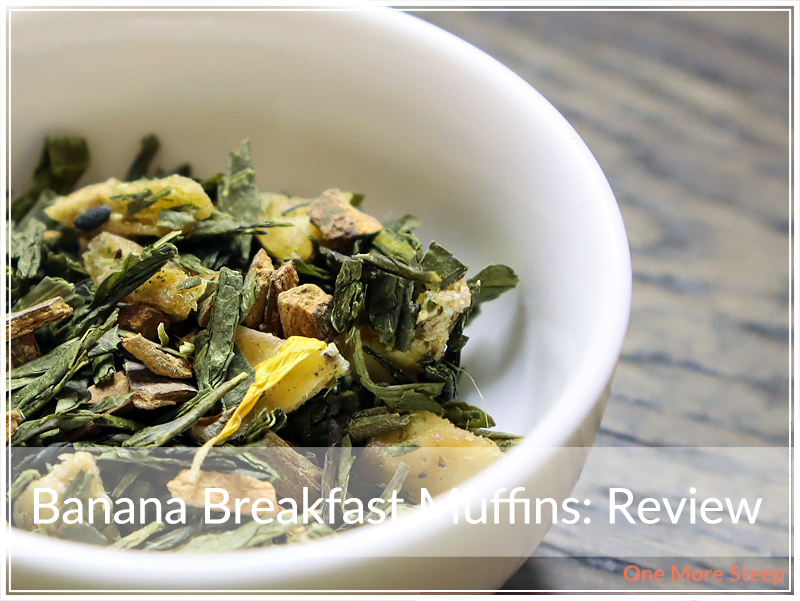 Banana Breakfast Muffins came as part of my bimonthly Subscription Box from Dessert by deb, and is a Tea Society Subscriber exclusive blend.
First Impressions
Banana Breakfast Muffins came to me in a sealed, resealable pouch as part of Subscription Box from Dessert by Deb. I should give a bit of a disclaimer to begin this review by saying that while I enjoy bananas as the fruit (fresh), I'm not a big fan of artificial banana flavouring or banana chips with that concentrated banana flavour or aroma. Banana Breakfast Muffins is part of the Sweet Winter Brunch Collection.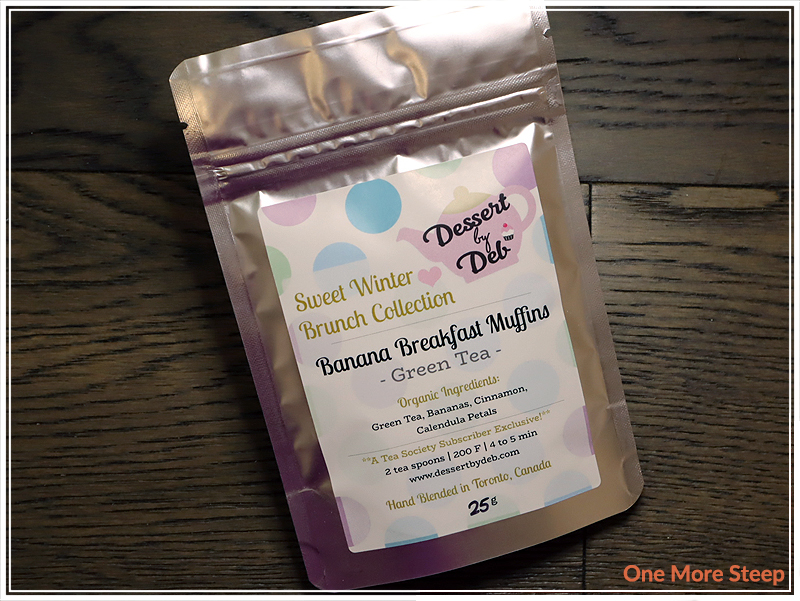 This green tea blend has a strong banana aroma with cinnamon lingering in the background – it reminds me a lot of a loaf of banana bread (just needs some chocolate chips). Banana Breakfast Muffins consists of: green tea, bananas, cinnamon, and calendula petals.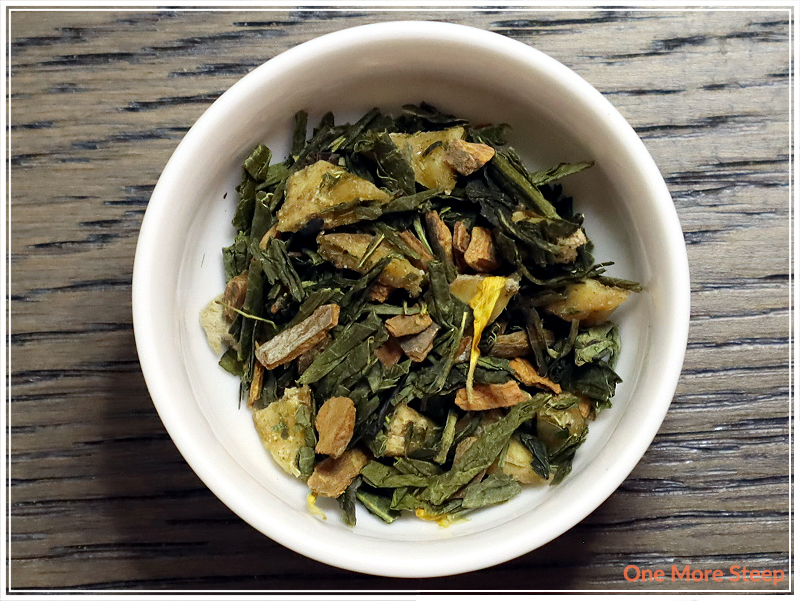 Preparation
Dessert by Deb recommends steeping Banana Breakfast Muffins in 200°F (93°C) water for 4 to 5 minutes. I opted to do an initial steep for 4 minutes.
First Taste
Banana Breakfast Muffins steeps to a remarkably bright yellow colour – reminds me of liquid sunshine. It has a very strong banana aroma, and the cinnamon really tickles the nose when I go to take a sniff of the tea. On first sip, I primarily taste a blend of cinnamon and banana. The taste of the banana is prominent, and the cinnamon hangs out on the tongue. The green tea flavour is more in the background, and there's a subtle umami note to it that makes this green tea blend almost savoury in nature.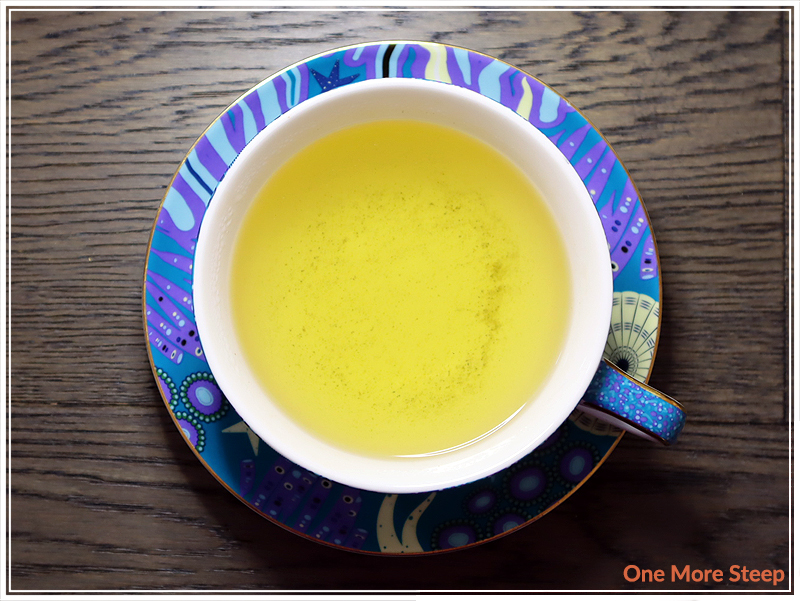 A Second Cup?
I resteeped Banana Breakfast Muffins once, but found that the flavour of banana and cinnamon doesn't come through nearly as much as with the initial steep.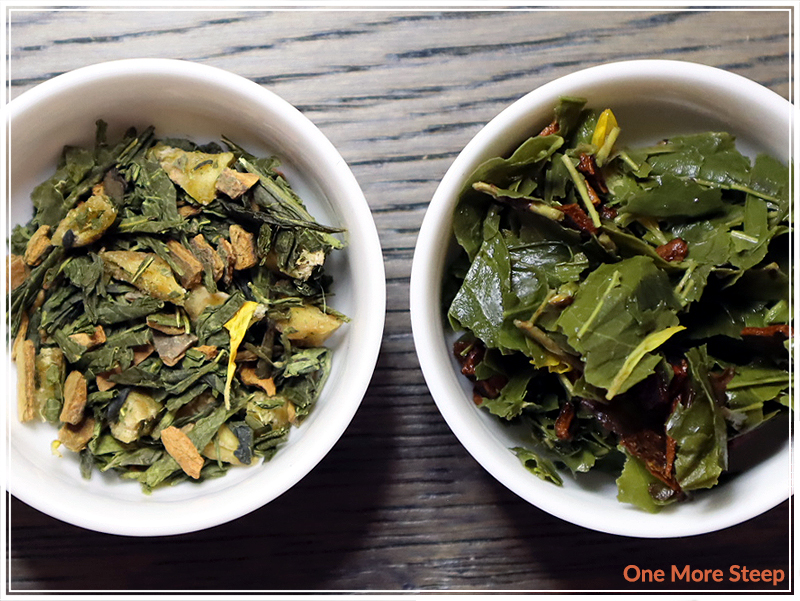 My Overall Impression

I thought that Dessert by Deb's Banana Breakfast Muffins was just okay. While the banana and cinnamon really shines through, and reminds me a lot of banana bread – I'm just not a fan of the banana flavouring in my cup of tea.  It does well to mimic the idea of banana bread, which is a favourite for a lot of people. I think for those who enjoy banana chips and banana bread, you'd enjoy this blend.
Curious about the cup rating system? Click here to learn more.