Japanese Matcha Milk Tea by Lipton
Matcha (Green Tea) / Flavoured
$9.99 for 285g (15 x 19g sachets)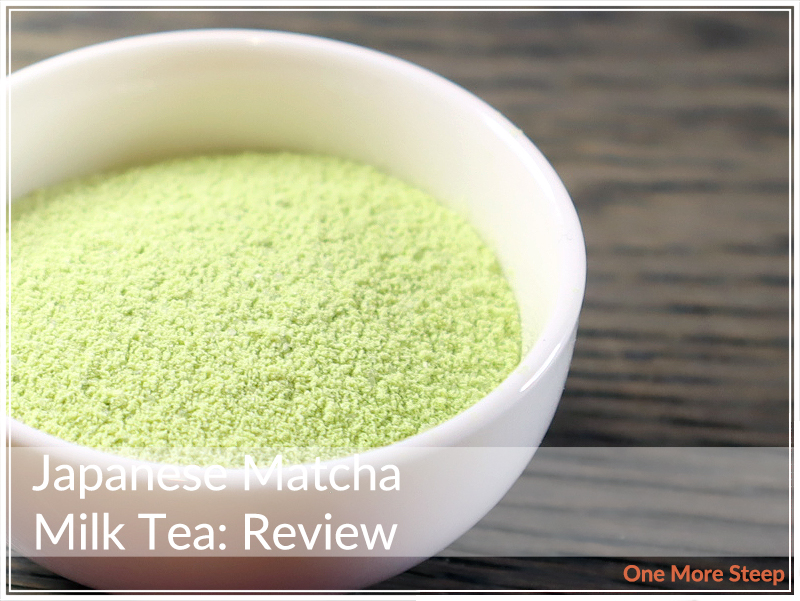 First Impressions
At eye-level in the tea aisle of a popular Asian grocery store, I turned and found this – it was the cup of matcha that intrigued me. While I'm sure that the amount of matcha to sugar ratio is probably not what one would want from a superfood, it's a nice alternative for a matcha lover on the go! This Lipton package comes with fifteen sachets, each one with the best by date stamped across the top.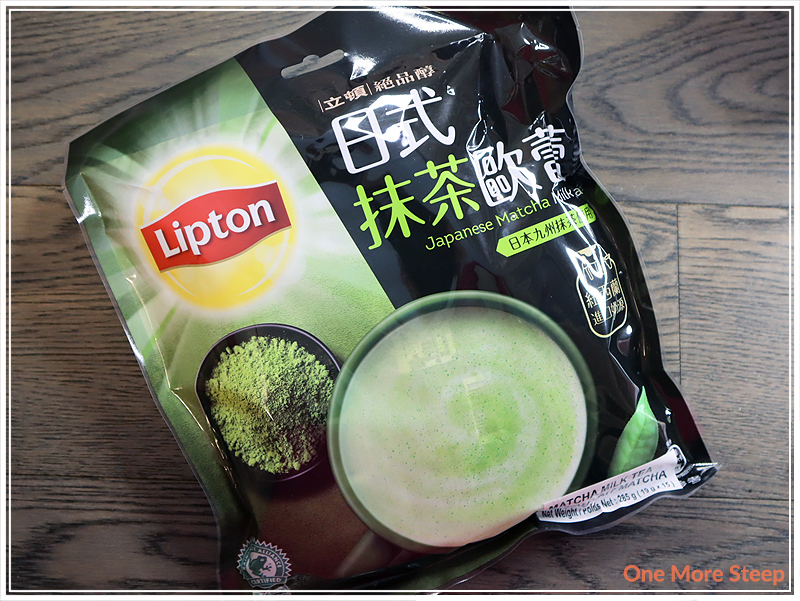 Japanese Matcha Milk Tea doesn't have much of an aroma to it, with a bit of a glimmer to it from the sugar. It's a pale light green powder, but I do get a whiff of milk or cream from the matcha mix. Japanese Matcha Milk Tea consists of: sugar, creamer, whole milk powder, matcha powder, green tea powder, maltodextrin, and sodium carboxymethyl cellulose.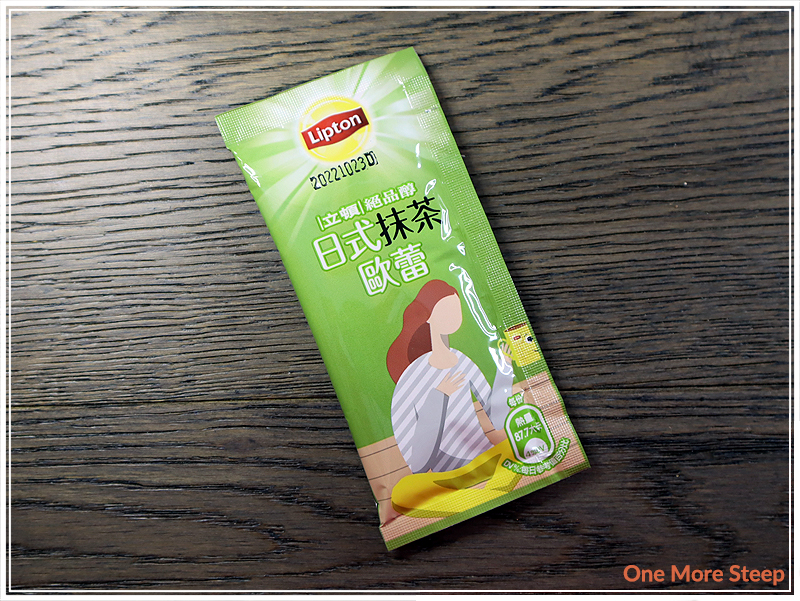 Preparation
Lipton recommends preparing Japanese Matcha Milk in 85°C (185°F) water and 180mL for a hot preparation or 50mL for an iced preparation. I opted to have Japanese Matcha Milk Tea as a hot drink because… winter.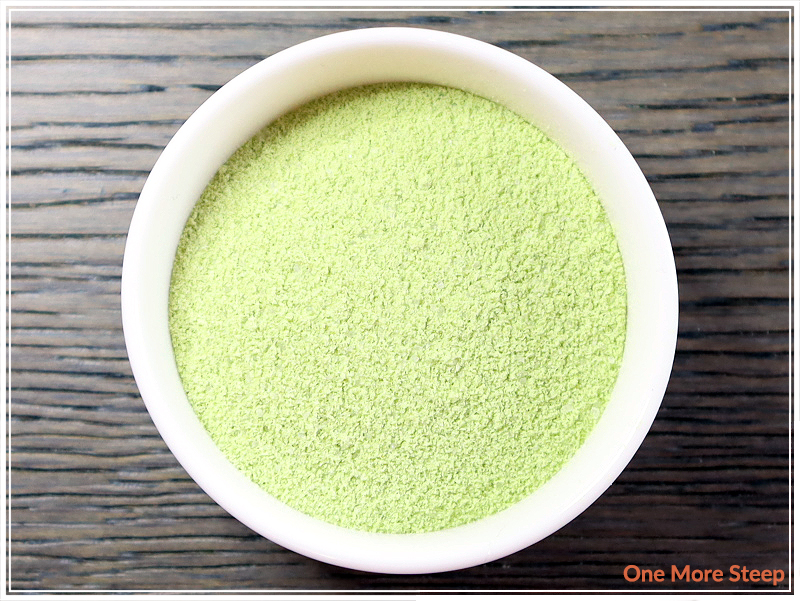 First Taste
Japanese Matcha Milk Tea mixes easily with water, and I found it easily suspended in the water. It does have the milky appearance of a matcha latte, with a pale green that matches what the powder looked like straight out of the packaging. I will say, that if I had whisked up a matcha latte from scratch, I would expect a much deeper shade of green based on using a high quality matcha. That said, Japanese Matcha Milk Tea has grassy notes, milky cream notes, and a strong level of sweetness. It hits the flavours that I would expect out of a matcha latte, but lacks the strong vegetal and umami notes that I like from a nice matcha.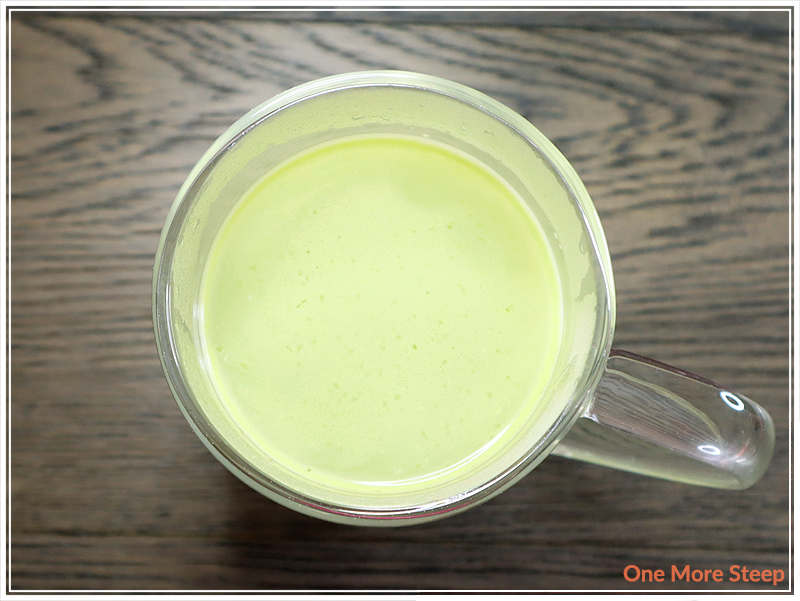 A Second Cup?
As a suspension/drink mix, there are no second cups of Japanese Matcha Milk Tea.
My Overall Impression

I liked Lipton's Japanese Matcha Milk Tea. As far as cost per matcha latte, you can't really get it cheaper for less work than $0.67 a drink. The joy of Japanese Matcha Milk Tea is how easy it to prepare and the ease of making matcha on the go (a.k.a. at work) and it already having dairy in it to add that level of creaminess that I know and love. I'd probably rank it higher if it was a bit less sweet, and if the matcha flavour was stronger – I would have appreciate a bit more.
Curious about the cup rating system? Click here to learn more.