Salted Caramel Pancakes by Dessert by Deb
Black Tea / Flavoured
$16.00 for 75g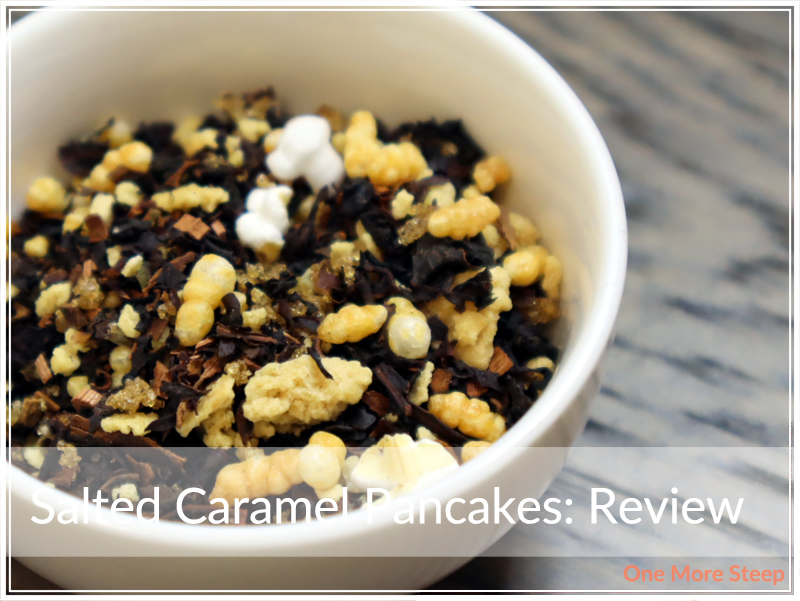 First Impressions
Salted Caramel Pancakes came as part of my Dessert by Deb Subscription Box. This black tea blend came in a metallic pouch with a clear window and a label across the front. The tea is visible through the clear window, and it reminds me visually a lot like a genmaicha because of the presence of the popped rice.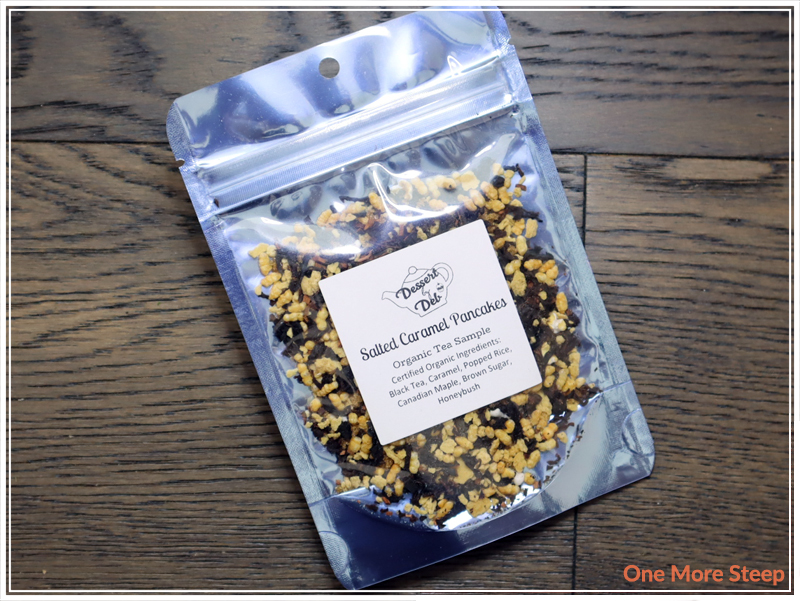 The aroma of Salted Caramel Pancakes is a strong blend of the brown sugar and maple notes, with hints of the popped rice in the background. Salted Caramel Pancakes consists of organic: black tea, caramel, popped rice, Canadian maple, brown sugar, and honeybush. The glisten from the brown sugar makes it an attractive black tea blend, with the light glitter of the sugar under the light.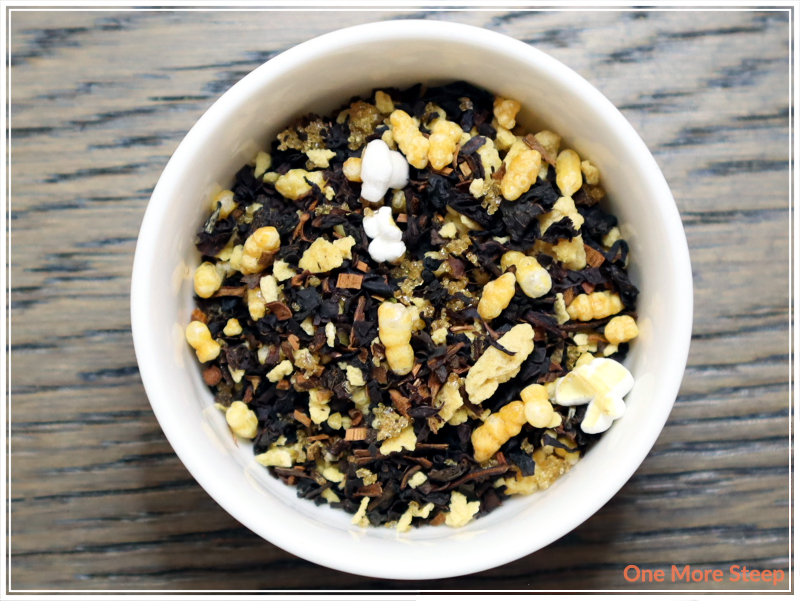 Preparation
No instructions were found on the sample packaging, but I was able to find the information from the Dessert by Deb website. Dessert by Deb recommends Salted Caramel Pancakes in 212°F (100°C) water for 4 to 6 minutes and recommended drinking it straight or as a latte.
First Taste
Salted Caramel Pancakes steeps to a lovely golden orange. The aroma remarkably reminds me of salted caramel with the popped rice lends itself to a popcorn flavour that lingers in the background. The tea itself has a thickened mouthfeel, with the flavour of salted caramel, maple, and brown sugar dominating the flavour, with the popcorn in the background. It has a nice flavour that also does well with a touch of evaporated milk. I didn't feel like it needed some sweetener because of the presence of the brown sugar, maple, and caramel.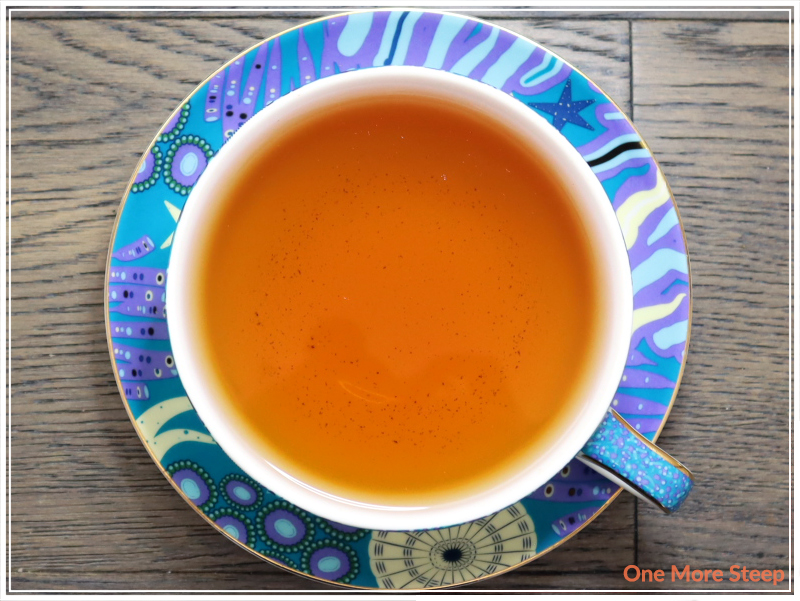 A Second Cup?
I attempted to resteep Salted Caramel Pancakes, but found the flavour not to be as enjoyable as the initial steep. A subsequent steep didn't have the same level of sweetness, because it was dissolved into the initial steep.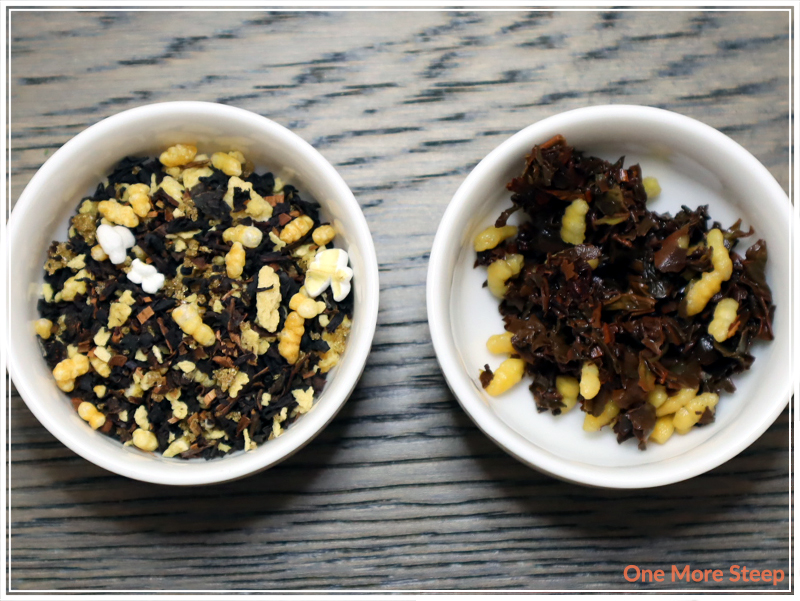 My Overall Impression

I  liked Dessert by Deb's Salted Caramel Pancakes. It has a nice flavour profile, which does well with a black tea base. The flavour of salted caramel comes through well, although I get more flavour of popcorn than pancakes – it does still make for a good cup of tea that does well to be mixed with some evaporated milk, and I would hazard a guess that it would make for an excellent tea latte as well.
Curious about the cup rating system? Click here to learn more.