Perfect Tea Spoon by Tealish
Stainless Steel (?)
$9.95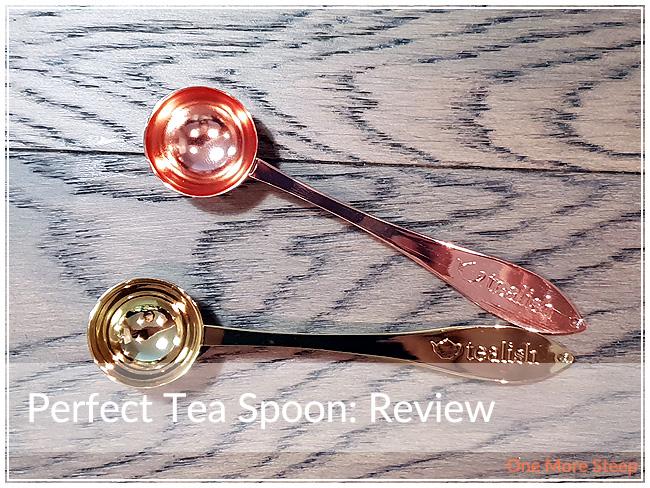 Both Perfect Tea Spoons came to me in subscription boxes by The Sugared Teacup.
First Impressions
I received the Gold and Rose Gold Perfect Tea Spoons via The Sugared Teacup subscription boxes. They came in retail packaging – a simple clear plastic box with a cardboard sleeve. The spoons feel quite durable, and it doesn't feel like a coloured coating – I've had no issues with any chipping with use or washing.
The Perfect Tea Spoon holds a little over 1 teaspoon (upon measurement, I found that it holds 1½ teaspoons of water). The spoons have a beautiful mirror finish to them. The weight of the spoons just makes it feel like really good quality.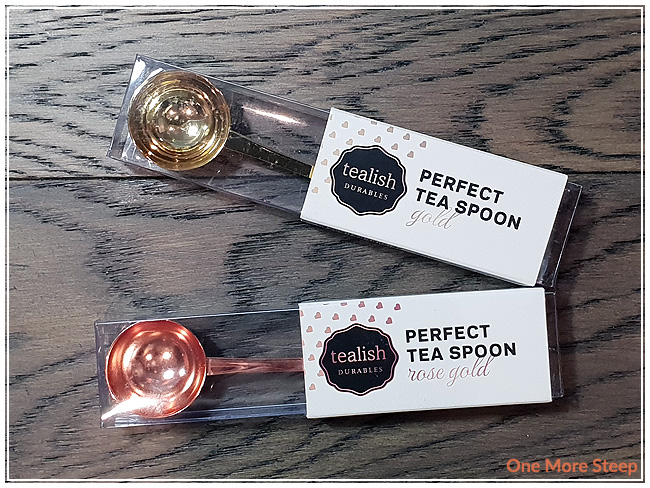 Preparation
I washed the spoons in warm soapy water prior to use.
First Use
The packaging suggests that the Perfect Tea Spoon holds the perfect amount of tea for a cup of tea. Because teas do vary, I think it really depends on what type of tea that you're wanting to steep. In general, it holds on average the right amount of dry leaf for one cup of tea. I use less than full spoonful for more dense teas (e.g. oolongs) versus more airy teas (shou-mei or silver needle).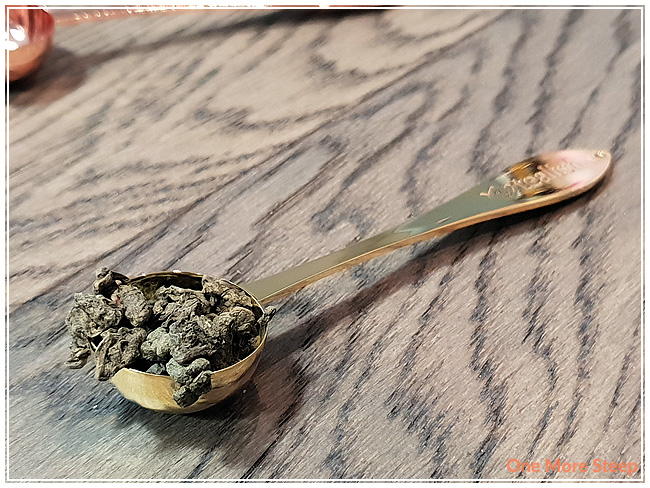 My Overall Impression

I loved Tealish's Perfect Tea Spoon. It functions as expected, and holds a good amount of tea per tea cup/mug. I do think that it is on the pricey side. It's definitely something that I would buy as a gift and for fancy tea party usage. The beautiful mirror finish and quality of the spoon makes it feel luxurious.